These early versions of images from the Rogue One: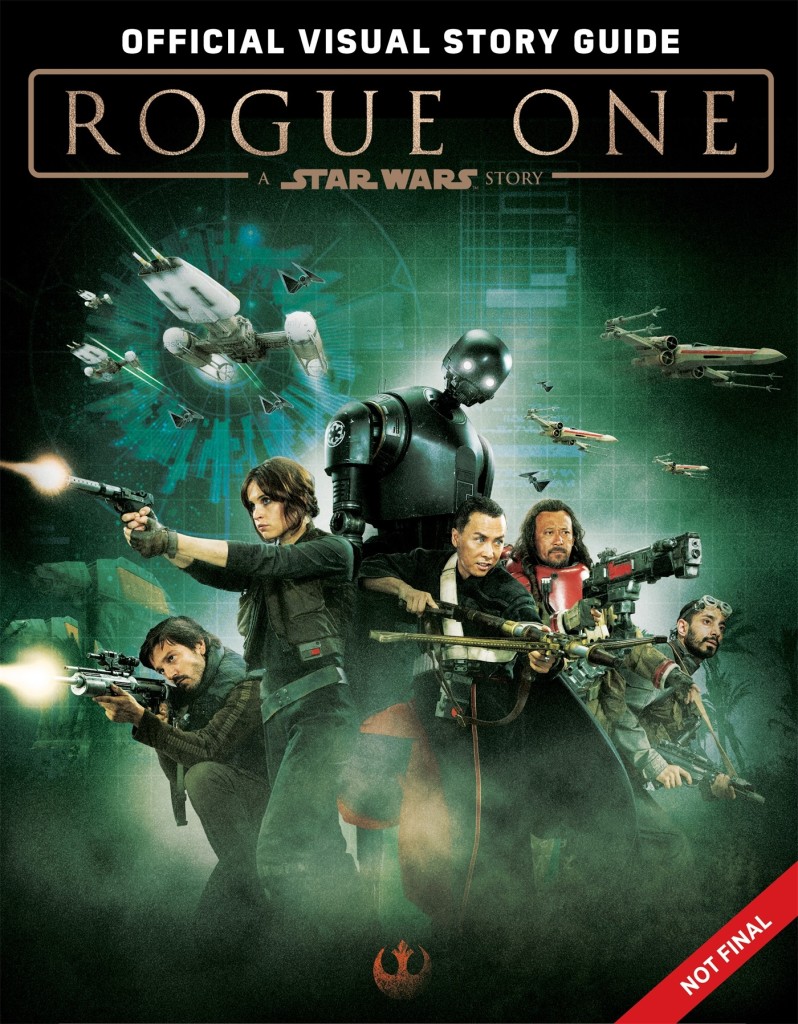 A Star Wars Story: The Official Visual Story
Guide have revealed a ton of information on the upcoming prequel including images, character & ship names, as well as some minor spoilers!
The German website Jedi-Bibliothek was the first to post the content online claiming that the cover & 10 pages from the book were released, but are not necessarily final. The final book will be available January 2017 for $24.99 USD just after the release of the film!
Rogue One: A Star Wars Story
Rogue One Characters: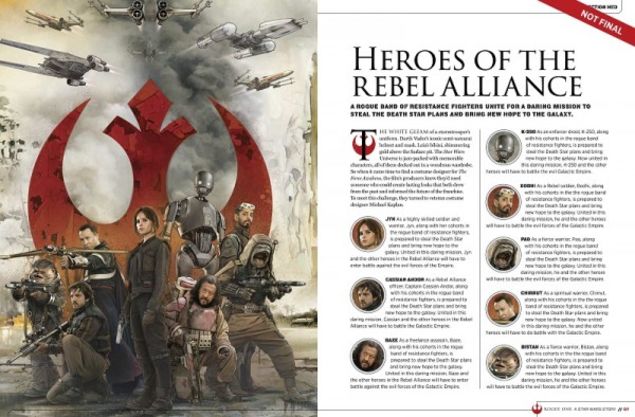 Felicity Jones plays Jyn Erso , a gifted soldier and warrior. Diego Luna plays Captain Cassian Andor , an officer in the Rebel Alliance. Jiang Wen plays Baze, a freelance assassin. Alan Tudyk plays the CGI figure K – 250, an enforcer droid and evidently an imperial model, but teams up with the rebels. Riz Ahmed plays Bodhi , a rebel soldier. Pao , an alien who is described as "fierce warrior". Donnie Yen plays Chirrut , a spiritual warrior. Bistan, another alien who is described as a " fierce warrior ".
Galactic Empire: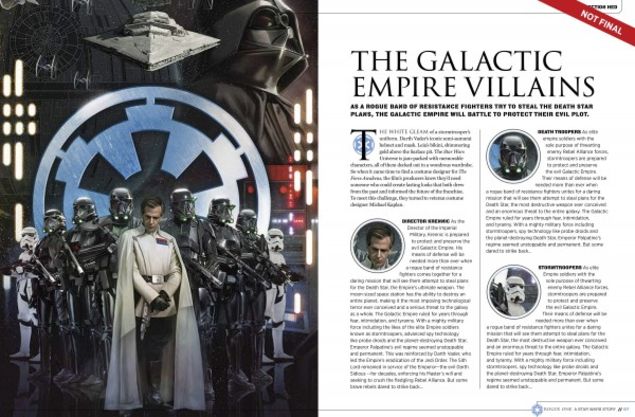 Ben Mendelssohn has been listed as director Krennic, the military director of the Empire, who is clearly tasked with standing between the Rebels and the "secret" Death Star.
The page also identifies the black Stormtroopers as Death Troopers.
Rogue One Ships:
Two ships are revealed, one from the Rebel Alliance & the other from the Galactic Empire: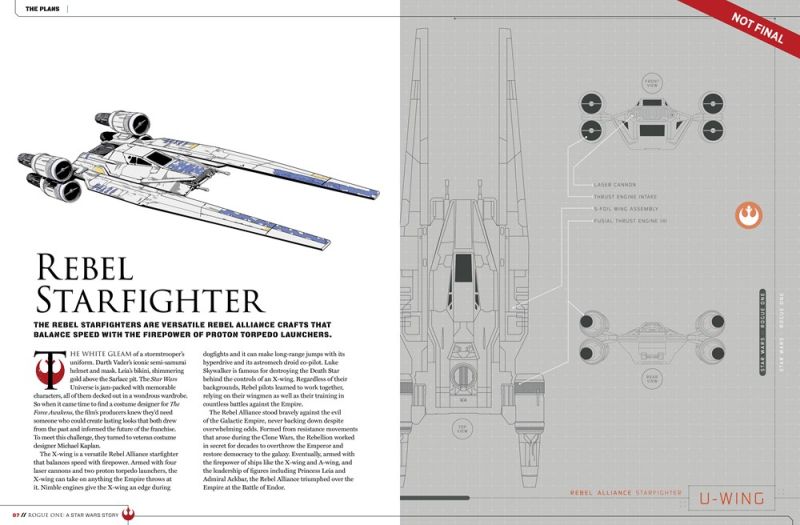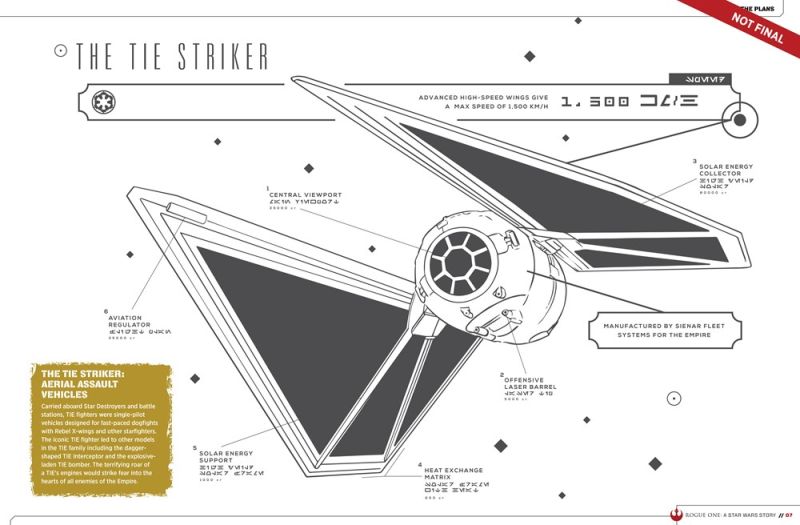 Last but not least, we get the actual first bit of proof that Darth Vader will play a part in this film: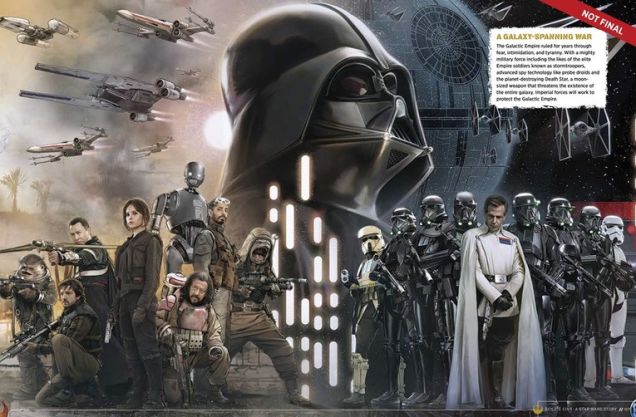 UPDATED:
What do you think of the Rogue One cast? Any thoughts on the characters & ships revealed? Do you think this film will stand alone or fit perfectly into the Star Wars universe?
Comment below and let us know!
5/17/2016 – 3:56 pm
by James