Jon Bernthal (The Walking Dead, Fury) has been cast as The Punisher for Season 2 of Marvel's Daredevil series on Netflix, which will air in 2016.
The role has been played three times before in live-action Marvel movies: Dolph Lundgren (1989), Thomas Jane (2004 & 2012 for a short film called The Punisher: Dirty Laundry) and Ray Stevenson in Punisher: War Zone (2008). BUT this will be the first time the character has been part of the successful Marvel Cinematic Universe.
BossLogic Inc made this incredible fan art in the hours after the announcement was made, check it out: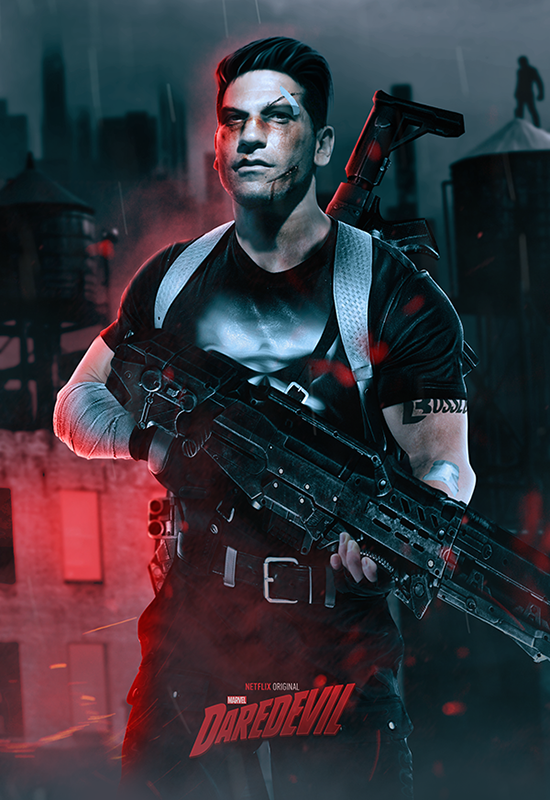 (Source Bosslogic Inc)
Most recognizable as Shane Walsh on The Walking Dead, Jon Bernthal's career has only escalated since, with roles in The Wolf Of Wall Street, Fury & Mob City.
Now Bernthal is set to play "a vigilante who aims to clean up New York City's Hell's Kitchen by any means necessary, no matter how lethal the results" according to Marvel Television's official description of The Punisher.
Thanks for the love yall. Let's get it. Honored. pic.twitter.com/ZQ4xNfocHH

— Jon Bernthal (@jonnybernthal) June 9, 2015
Also, the Punisher themed Daredevil logo for Season 2 was released!
Frank Castle is coming to Hell's Kitchen. Those who stand in his way shall be punished. Story: http://t.co/Aa8VVXbYbW pic.twitter.com/ReODBpKICD

— Daredevil (@Daredevil) June 9, 2015
To add onto that The Purge: Anarchy star Frank Grillo (who would also be a viable choice for the role) congratulated Bernthal on the role!
So kind of you brother. I am an enormous fan of yours. https://t.co/GAo6nE86pM

— Jon Bernthal (@jonnybernthal) June 10, 2015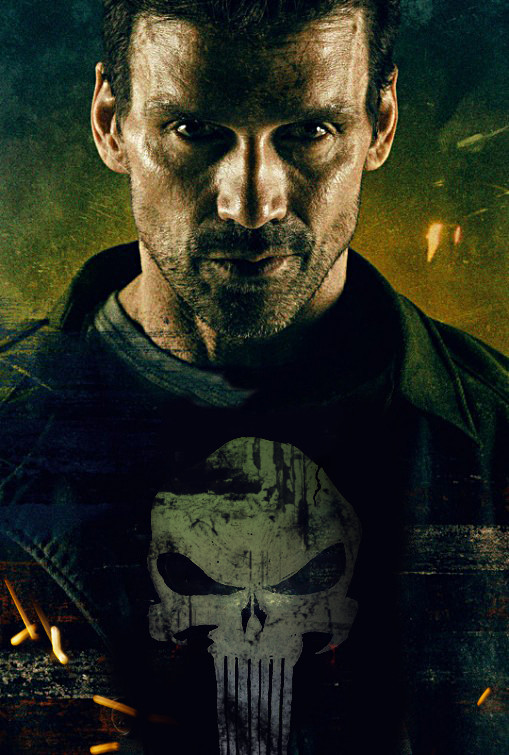 (Source Imgur.com)
Any thoughts on the casting choice of Jon Bernthal as The Punisher? What about the Daredevil show? If not Bernthal, who would you want as The Punisher?
Comment below and let us know!
6/10/2015 – 12:58 am
by James