The extended trailer for Vacation has Rusty Griswold taking his own family on a road trip to "Walley World" in order to spice things up with his wife and reconnect with his sons. (IMDB.com)
The first green-band trailer for Vacation is below, as well as the first poster!

The latest reboot of a franchise sees Rusty Griswold, son of the original dad of the year Clark Griswold, take his own family to Walley World to reconnect with his wife & kids.
The first poster for Vacation is below: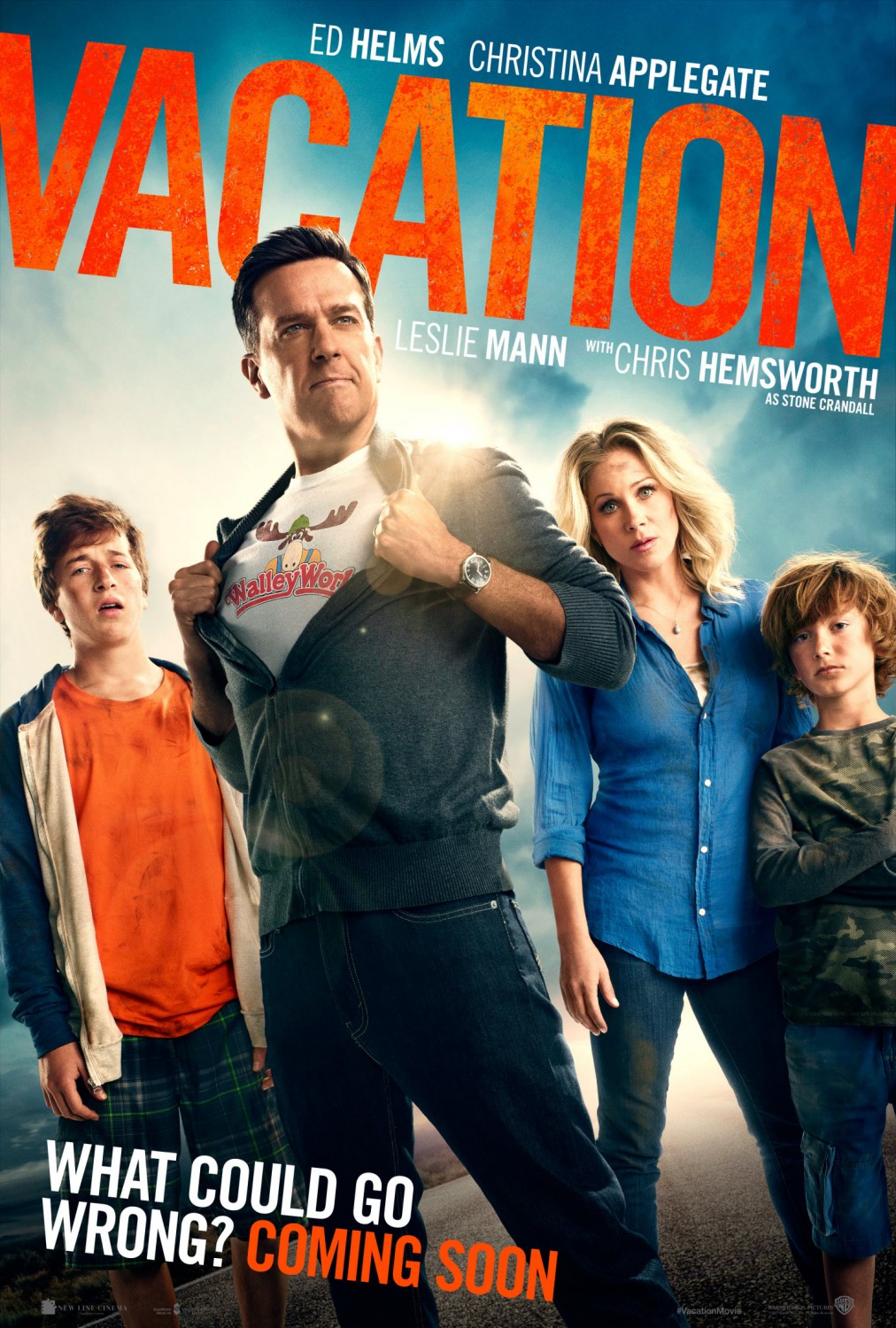 (Source IMPawards.com)
I'm a little disappointed that they didn't go with an homage to the original Vacation painted-style poster:
I guess it makes sense that the style doesn't quite match as Vacation (2015) isn't produced by National Lampoon.
What do you think of the trailer? Any thoughts on the reboot of the franchise? What do you think about the previous movies?
Let us know below!
6/5/2015 – 1:17 pm
by James