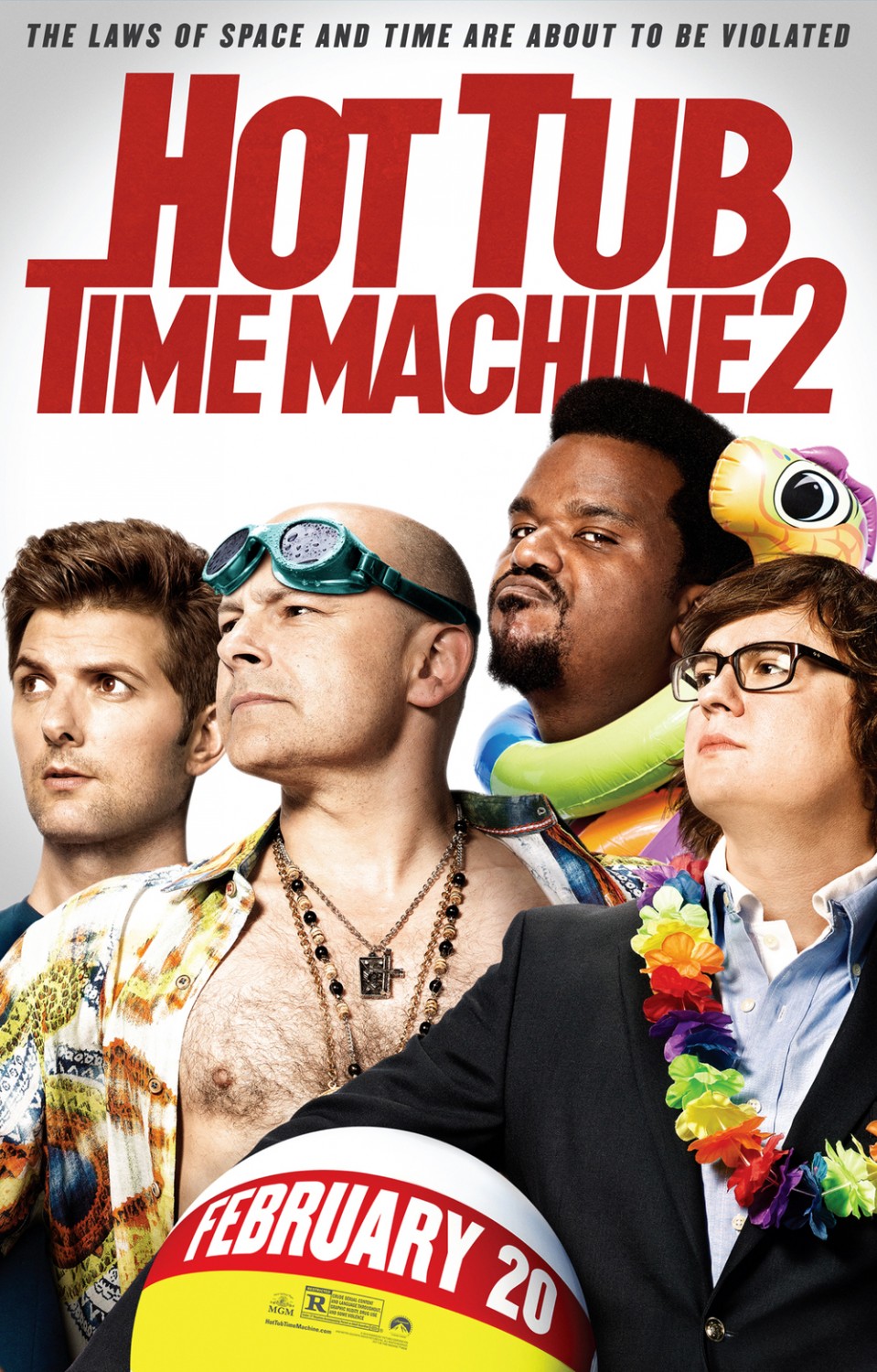 The second trailer for the upcoming Hot Tub Time Machine 2 is here! The original release date for the sequel was supposed to be Christmas Day, but the movie got delayed until February 20th, 2015 so there's a bit more of a wait until this one comes out.
Check out the second trailer:

If you're wondering where John Cusack is, and why Adam Scott is in the group now, Adam Scott is playing his son in the future and John Cusack didn't want to return for a sequel.
If you want to see some set photos click here!
What do you think of the trailer? Any thoughts on the plot? What about the trio returning without Cusack?
Let us know below!
12/10/2014 – 3:00 pm
by James