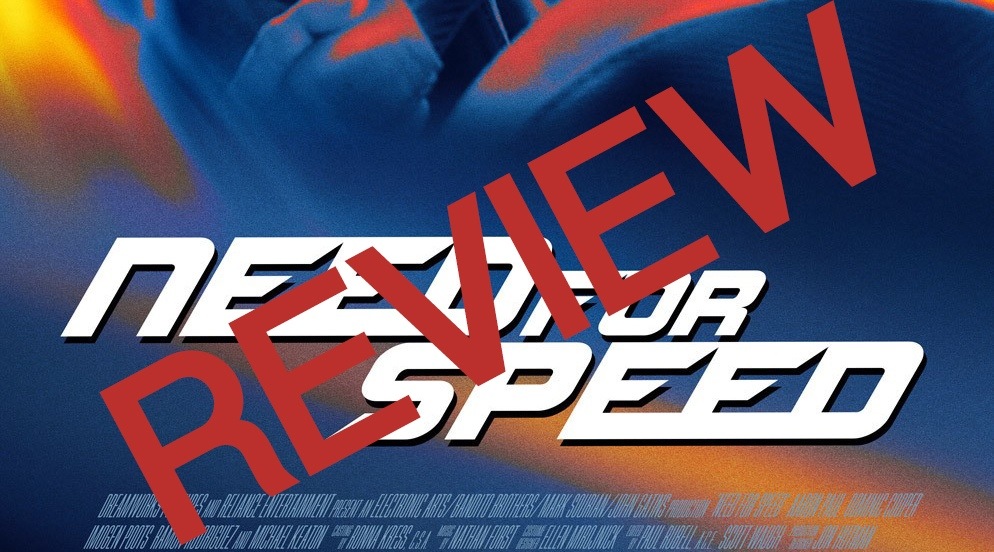 Ok so, Need For Speed starring Aaron Paul, Michael Keaton and Dominic Cooper comes out next weekend (March 14th), but I had the privilege of watching an advanced screening at the Landmark Cinema in Whitby, Ontario (Canada).
Someone was handing these ADMIT TWO advance screenings for last Thursday night of Need For Speed, and I wasn't not going to go…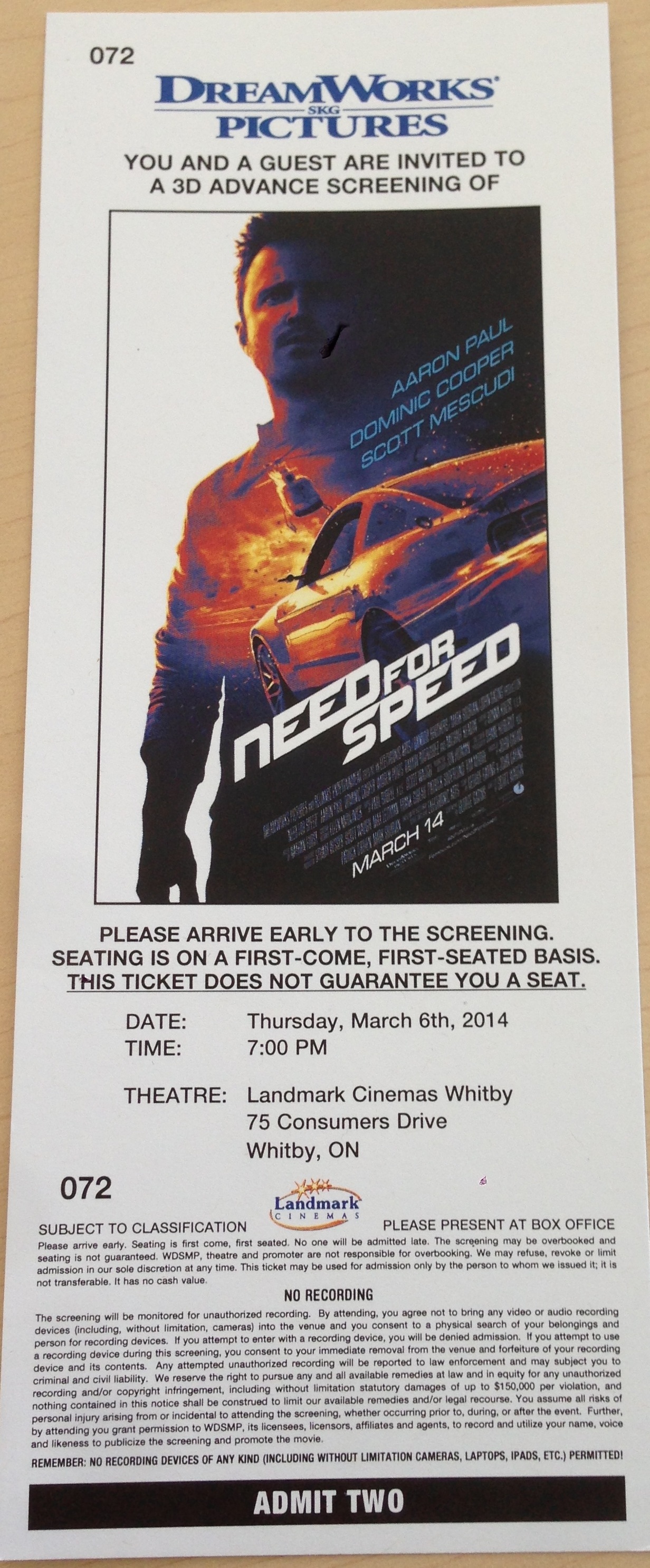 And I'm glad I went, because Need For Speed was better than I expected, and showed that Aaron Paul isn't just Jesse anymore (even though he might be soon), he has moved on, and could quite possibly have a franchise on his hands.
Quick 30-second review of Need For Speed:
Need For Speed was exciting, action packed and funny. It's worth watching and telling some friends about. Go see it, let me know what you think. I really enjoyed it.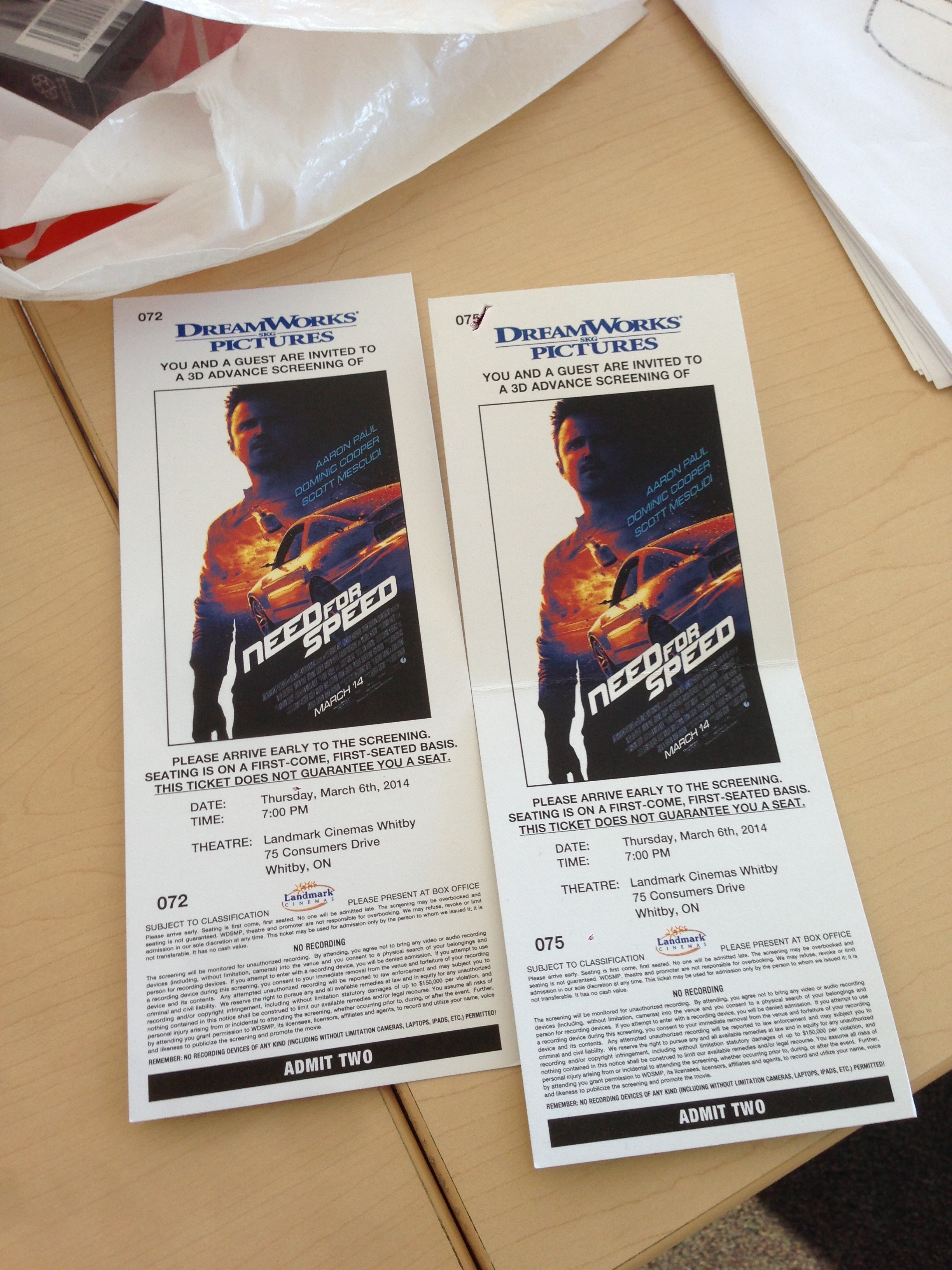 More in-depth review of Need For Speed:
I think many people will be surprised by this movie. I went in with low expectations after binge-watching Breaking Bad all week, and seeing Aaron Paul "sling that crystal"; this movie proved that you shouldn't judge a movie (based off a video game) on the main actor's only other reputable role (Aaron Paul in Breaking Bad).
The movie has a good supporting cast, good chemistry between the characters and a string of fantastic car race/chase scenes. One of the best ones (in my opinion) unfortunately involved a major death. I won't say which character, but the entire movie revolves around Tobey Marshall (Aaron Paul) seeking revenge after spending two years in prison for manslaughter (of one of his friends) because Dino Brewster (Dominic Cooper) cheats in a race between the three of them and accidentally forces the third character (still not spoiling anything) to flip, crash and die.
Not only were there fantastically choreographed driving scenes, but the movie had an undertow of humour, the feeling of companionship and some not quite finished (possible) love.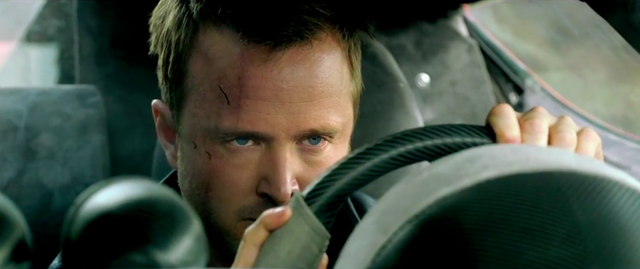 Aaron Paul pulled off an interesting take on the silent but strong leader Tobey Marshall, Dominic Cooper convincingly pulls off being an arrogant jerk, and the rest of the supporting cast fit their roles perfectly.
The four guys that work for Tobey Marshall's garage pulled off humorous and heartfelt scenes with ease. Honourable mention goes to Scott Mescudi (who played Benny/Maverick…) but is better known to music-listeners as Kid Cudi pulled off one of the funniest comic-relief roles I've seen in a while. He played Benny, who was the "eye in the sky" (a helicopter pilot), and helped Tobey get out of tough situations. The other honourable mention would go to Rami Malek who played Finn and had one of the funniest scenes in which he quits his day job to reunite with the garage-boys and strips down naked while quitting to "make sure he can never come back".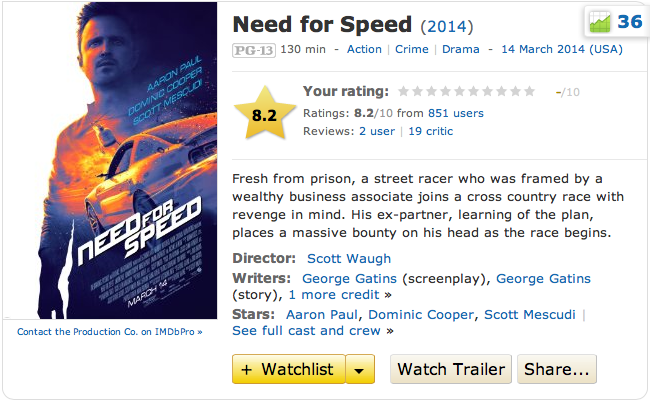 I think the plan is to make this the new franchise, and I would not be surprised n'or disinterested. I would watch another Need For Speed movie if it came out. Fast & Furious has evolved from a street racing franchise, and maybe people want to see a new franchise be born.
What do you think? Any thoughts on my review? What did you think of the movie?
Let us know below!
3/11/2014 – 11:33 am
by James