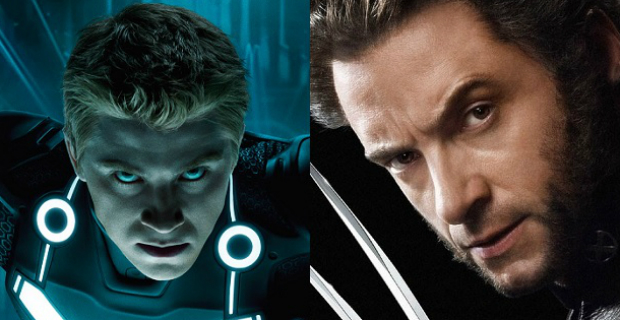 (Source ScreenRant.com)
News about the upcoming Peter Pan movie, that just cast Hugh Jackman & Garrett Hedlund, entitled "Pan" could be a little confusing seeing as there are multiple Peter Pan movies currently in development (all in different stages). Which tends to happen with stories (like Peter Pan) that are in the public domain.
Hunger Games director Gary Ross is working on a separate project that would serve as a prequel to the original Peter Pan story entitled "Peter and the Starcatchers". Currently, there isn't any cast or plot. Only a director.
But, back to the more important casting news: Garrett Hedlund (Tron: Legacy) will play Hook, and Hugh Jackman (The Wolverine) will be Blackbeard in the upcoming "Pan" which will tell (according to IMDB.com) "the origin story of the classic character Peter Pan, the boy who could fly and never grew up." (More on the plot below – look for the italicized section).
IMDB has Joe Wright (Atonement, Pride & Prejudice) as director of the project, but has no actor (yet) to play the lead (Peter Pan). One would be able to question, seeing as Joe Wright seems to direct Keira Knightley a lot (Atonement, Pride & Prejudice, Anna Karenina), whether or not Knightley could be cast in the movie? Would that make it too much like Pirates Of The Caribbean?
According to H. Shaw-Williams (ScreenRant.com)
"Wright's film is actually a prequel to J. M. Barrie's original story rather than an adaptation of it. In this version, Pan and Hook are close friends despite Hook working on the crew of Blackbeard's ship. Jackman, meanwhile, will be playing the villain role and presumably corrupting young Hook along the way. It's rare to see Jackman playing an all-out bad guy, so it will be interesting to see how he approaches it."
What do you think of Hedlund as Hook? What about Wolverine (Jackman) playing Blackbeard? Any thoughts on the choice of director (Joe Wright)?
Let us know below!
1/26/2014 – 11:23 pm
by James