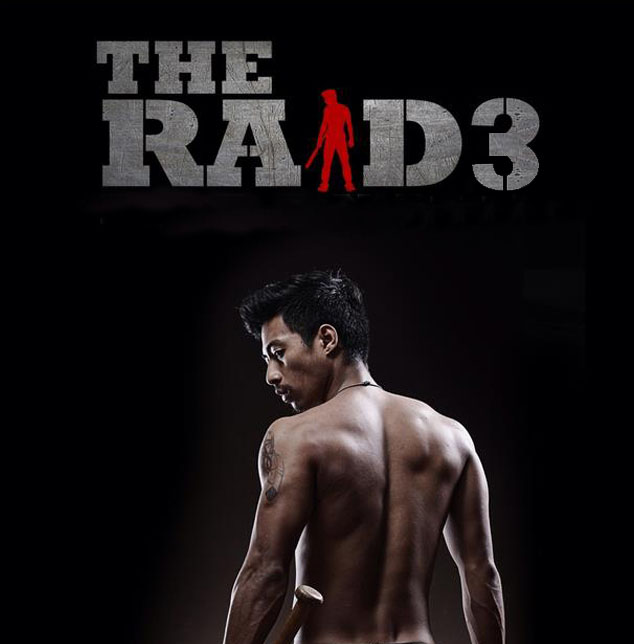 (Source ThisIsInfamous.com, the "3" was photoshopped in later)
According to an interview with Ruby Hornet, Gareth Evans, director of "The Raid: Redemption" and it's sequel "The Raid: Berandal", already has plans for a third in the franchise.
When asked about the possibility of a third instalment, the director said he had an idea:
"It's set three hours before The Raid 2 finishes, so there's a key moment in The Raid 2 where we go back and revisit that scene, and as a result of that, we branch off. We go into a totally different direction. That's as much as I can say right now. […] There are people involved in the second [film] that we expand a lot more on in the third…"

And spoilers follow for the last sentence of the quote: "which is probably pretty obvious now because most of the fuckers die in the second." (Source IGN.com)
This information is vague, but comparing that "The Raid 2: Berandal" is getting fantastic reviews: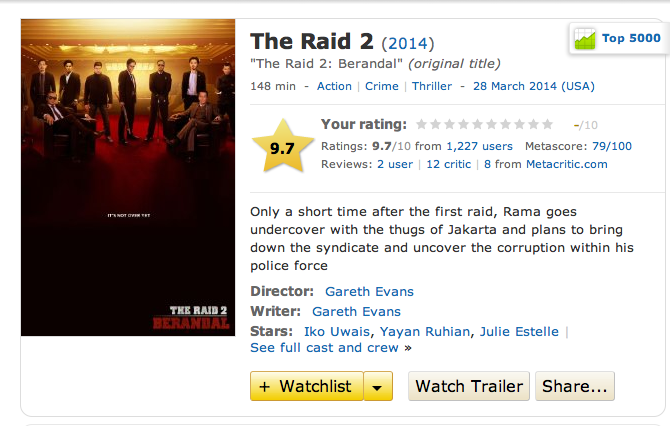 (Source IMDB.com)
The Raid 2: Berandal is set for limited American release on March 28, 2014. Since production hasn't started on the third movie, there is no release date.
What do you guys think of this news? What did you think of the first Raid movie? Will you see the second instalment in March?
Let us know below!
1/26/2014 – 9:04 pm
by James