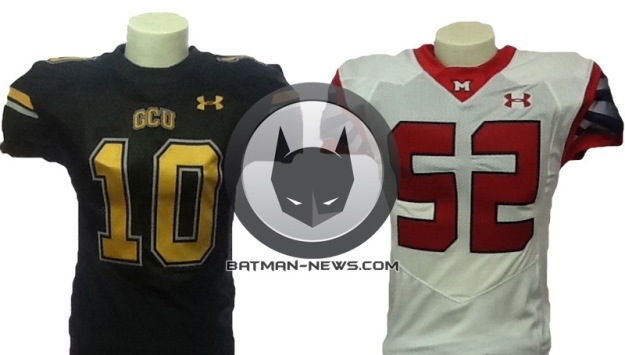 (Source SuperHeroHype.com)
Here, watch some of the first shots of Superman vs. Batman, where Gotham fights Metropolis in football:

Here's the description of the video:
"Day 1 of filming for 2015's "Batman Vs. Superman". The scene takes place at Gotham City University's Stadium facing off against rivals Metropolis University. Everyone in the audience was given various Gotham Football shirts. Some black, some yellow, some T Shirts, some sweatshirts, etc. Zack Snyder (Watchmen, 300, Man of Steel) was on set, however the main characters were not there."
What do you think of this footage? How do you think the football game will be tied into Superman vs. Batman? What about the plot?
Let us know below!
1/4/2013 – 6:12 pm
By James