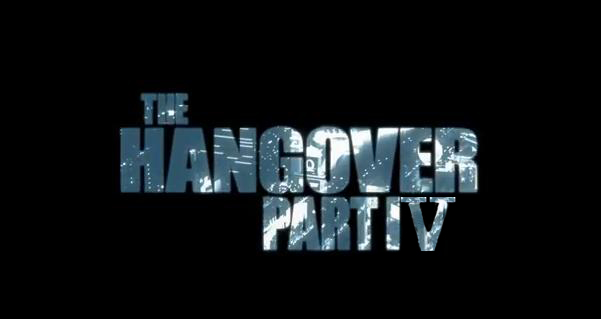 (Source RepublicanRedefined.com – photoshopped to say IV by me…)
Yesterday I watched The Hangover Part III, and although every poster for the third installment in the series implies that the trilogy is complete, and that there won't be another Hangover movie, there were some possible set ups (in The Hangover Part III) for what could result in another "Hangover".
6 Reasons The Hangover 4 Could Happen:
SOME SPOILERS FOLLOW
(By the way, these aren't in any particular order).
1. The Relation Between Stu & Jade, and Alan & "Carlos" Continues
(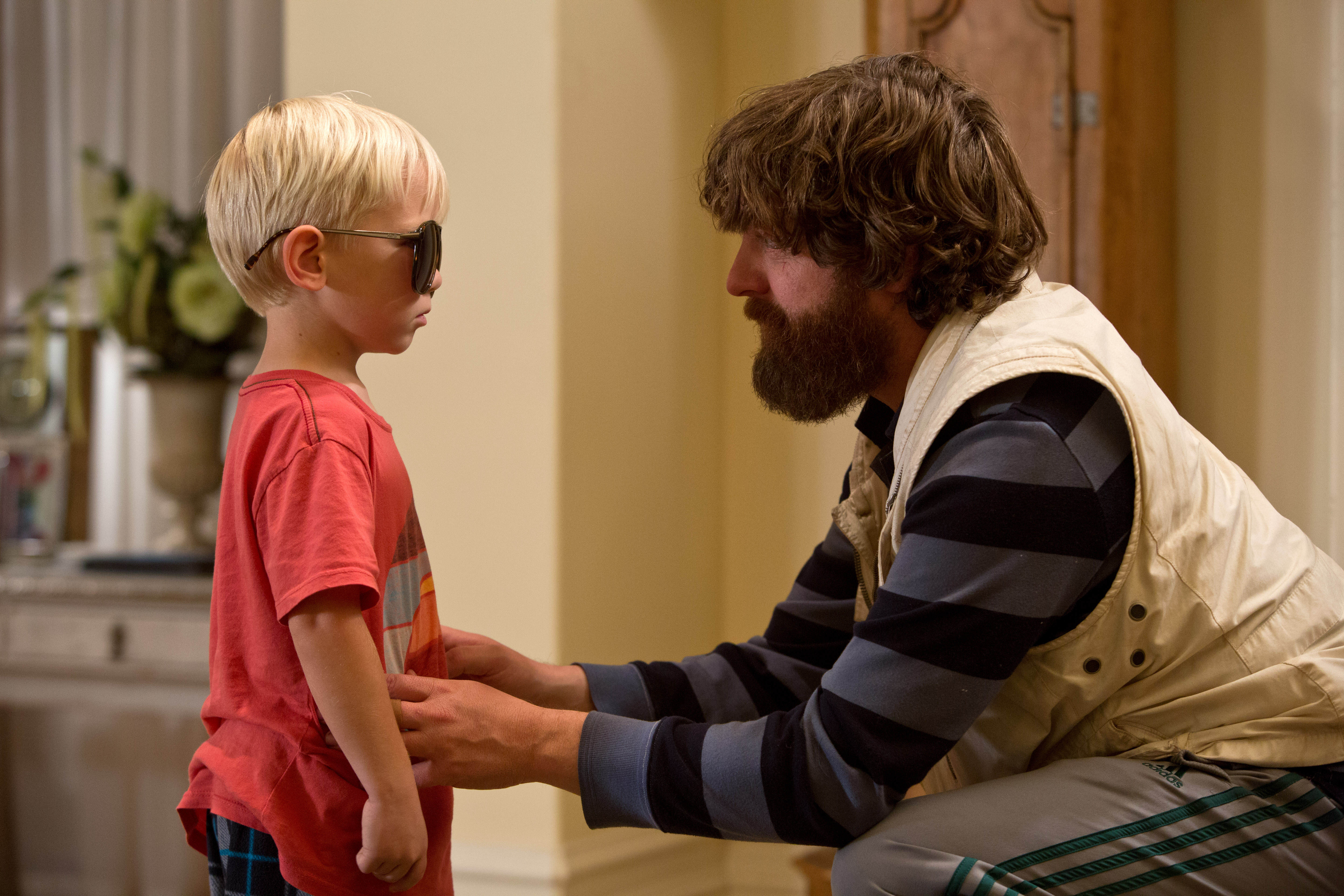 Source Thegalabouttwon.files.wordpress.com)
In The Hangover Part III, we see Heather Graham reprise her role as Jade, but more importantly, we see her (character's) son Tyler (better known as Carlos), the baby from the first film. Now, it was a nice touch to see them again because at the end of the first movie, the implication was, that Stu (Ed Helms) would return to Vegas to actually get to know Jade, but he never did… they drunkenly got married (during the bachelor party for Doug), and later got the marriage (between Stu and Jade) annulled. Then, in the following movie, Stu is marrying a new, unknown character, and there's a couple jokes made about Stu's "first marriage", but no resolution, and most importantly, no closure – until Part III when Stu and the WolfPack ask Jade for help tracking down Chow, and they visit her house.
Here's where things might lead up to a 4th Hangover:
Jade is pregnant, and Alan just told Tyler/"Carlos" that he's his real father.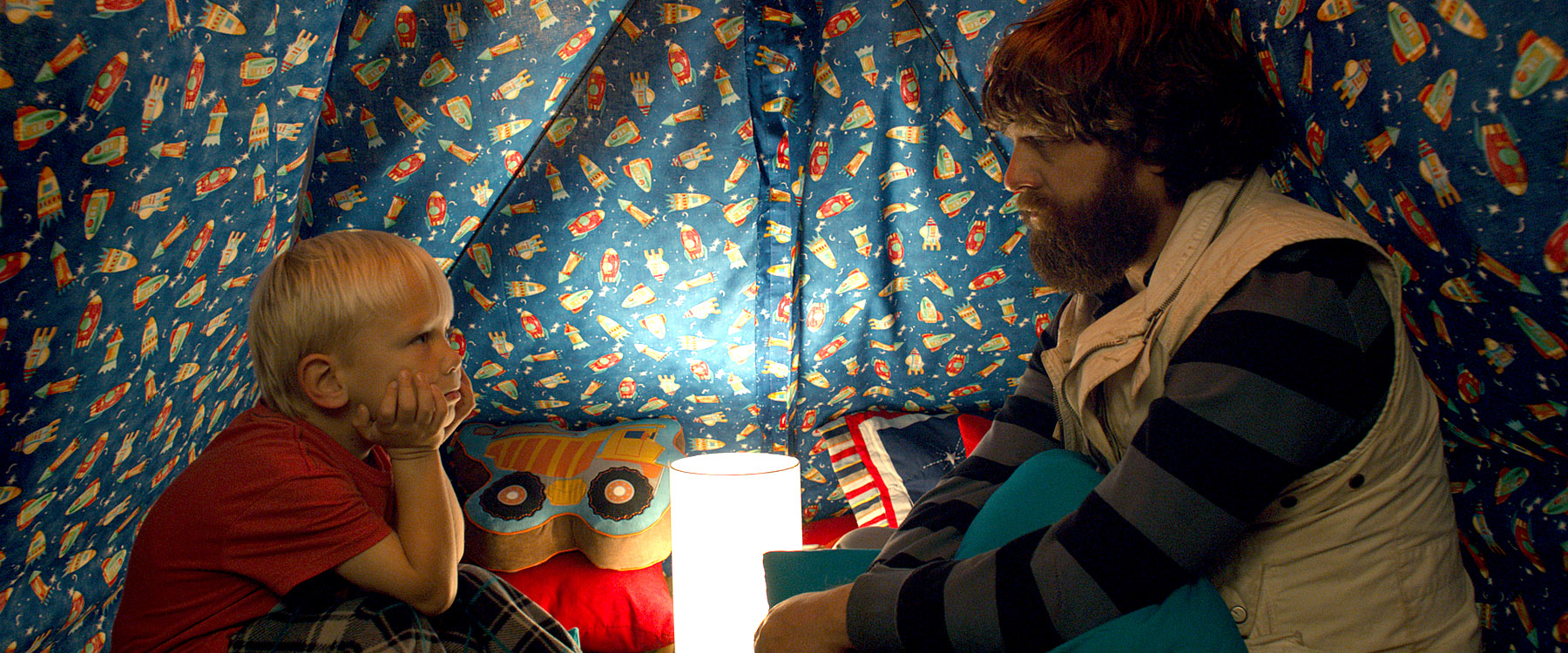 (Source Collider.com)
Yup, you read that right. In an attempt to re-connect with his lost little buddy, Alan confirms that he is Tyler (Carlos)'s real dad, even though he's not.
So, that explains this poster, although I assumed it was referring to Stu (Ed Helms):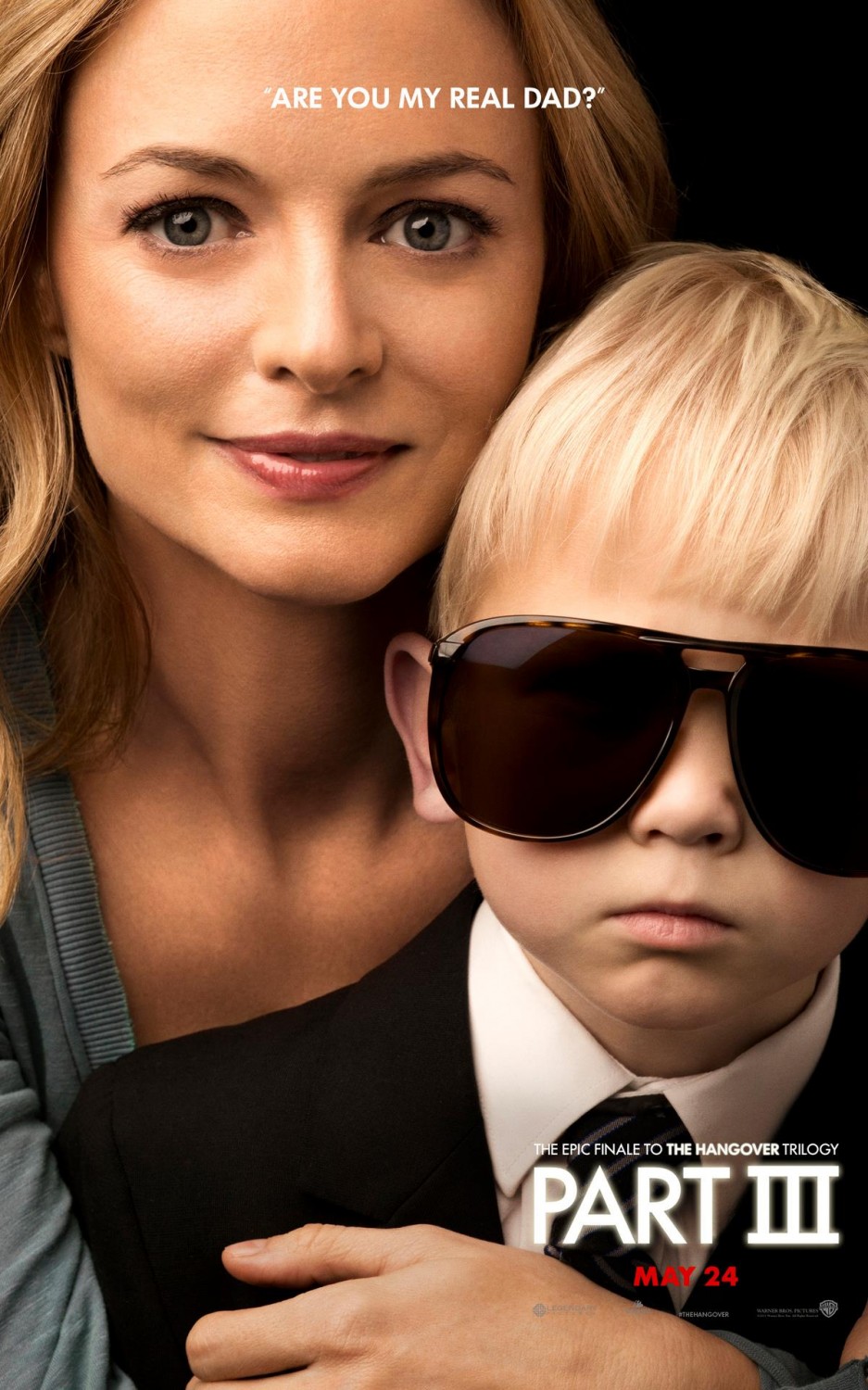 (Source IMPawards.com)
Also, there could be something with Jade being pregnant, you know, the baby is somehow Stu's, or something like that. Although, both Jade and Stu are happily married to other people, there still could have been something. Not sure about that one though. But Alan telling (now infant) Tyler/Carlos that he is his dad could lead to some pretty hilarious consequences, and if it doesn't (and The Hangover Part III is the final movie), this plot line seems pointless: Alan tells Tyler/Carlos he's his dad with no other mention of it, ever, seems like a waste of a quick joke, that could have lead to something funnier. Also seems like a bit of a scarring situation for the little guy…
2. "The End" has never really meant there won't be more movie sequels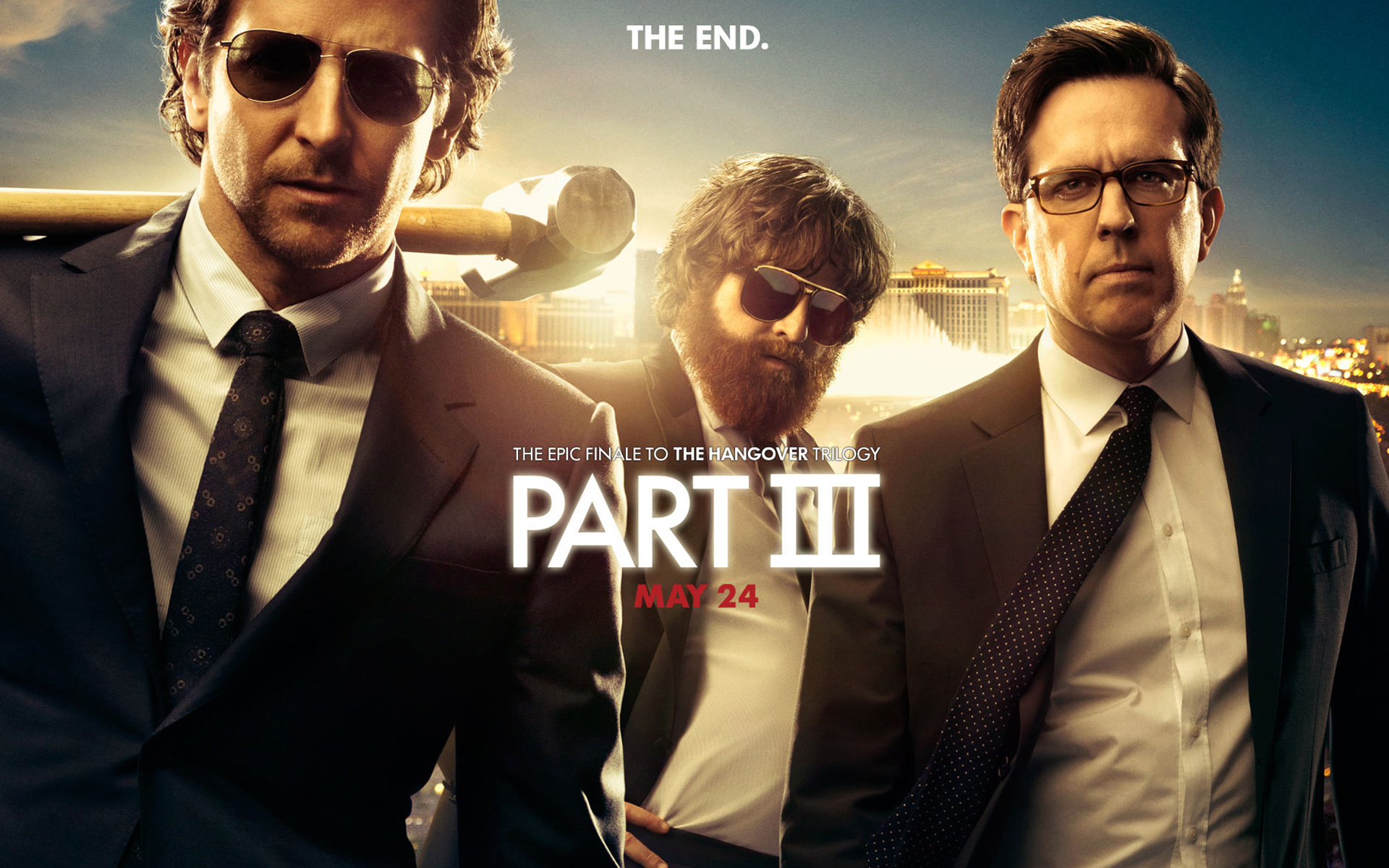 (Source HollywoodGreekReporter.com)
Do you know how many franchises have used "the end" or "the final" schtick? Most of the time it's to make more people go see it. It's to trick people into thinking this will be the last time they can see their favourite actors playing these roles together. What's even more prominent is franchises that continue after the "final chapter"… Reboots, remakes, unnecessary sequels. You name it, they've probably made it. I'm going to just put out there that the Friday The 13th franchise's fourth film was entitled "Friday The 13th: The Final Chapter". That movie was fourth of (so far) 12 movies… So I have a feeling that The Hangover Part IV isn't at all out of the question.
3. Stu, Alan and Phil are still "the three best friends anybody could have"…
From moments like Stu almost losing his Dentist license to get drugs to knock out Chow, to Phil finally telling Stu: "No, you're a f***ing doctor", show that these three pretty much can get through anything together. Unfortunately Doug (Justin Bartha) seems to always be either missing, stolen or just generally not part of the action, so he doesn't feel like he's part of the WolfPack, even though he brings the group together: Alan wouldn't know Stu & Phil if Doug wasn't married to Alan's sister.
These three guys have chemistry. The way they act together, it's almost real. It's fantastic how well these three actually figure out things. Now, I know it's stupid to say a franchise should/could continue because these guys work well together, but they really do, and the profits from the movies will back me up. This franchise (so far a trilogy) has made over $643 million worldwide, and is the most successful R-Rated franchise of all time.
Maybe it's how odd Alan is, or maybe it's their friendship, but these three guys together means lots of money for studios. Lots. Seeing as the first movie was made for (a generally low-budget of) $35 million, and made $277, 322, 503 in the box office, it was a fantastic hit. Part II was made for $80 million and made $254, 464, 305. And Part III was made for $103 million and made $112, 200, 072… Wherever these guys go, they make people laugh, and they make money.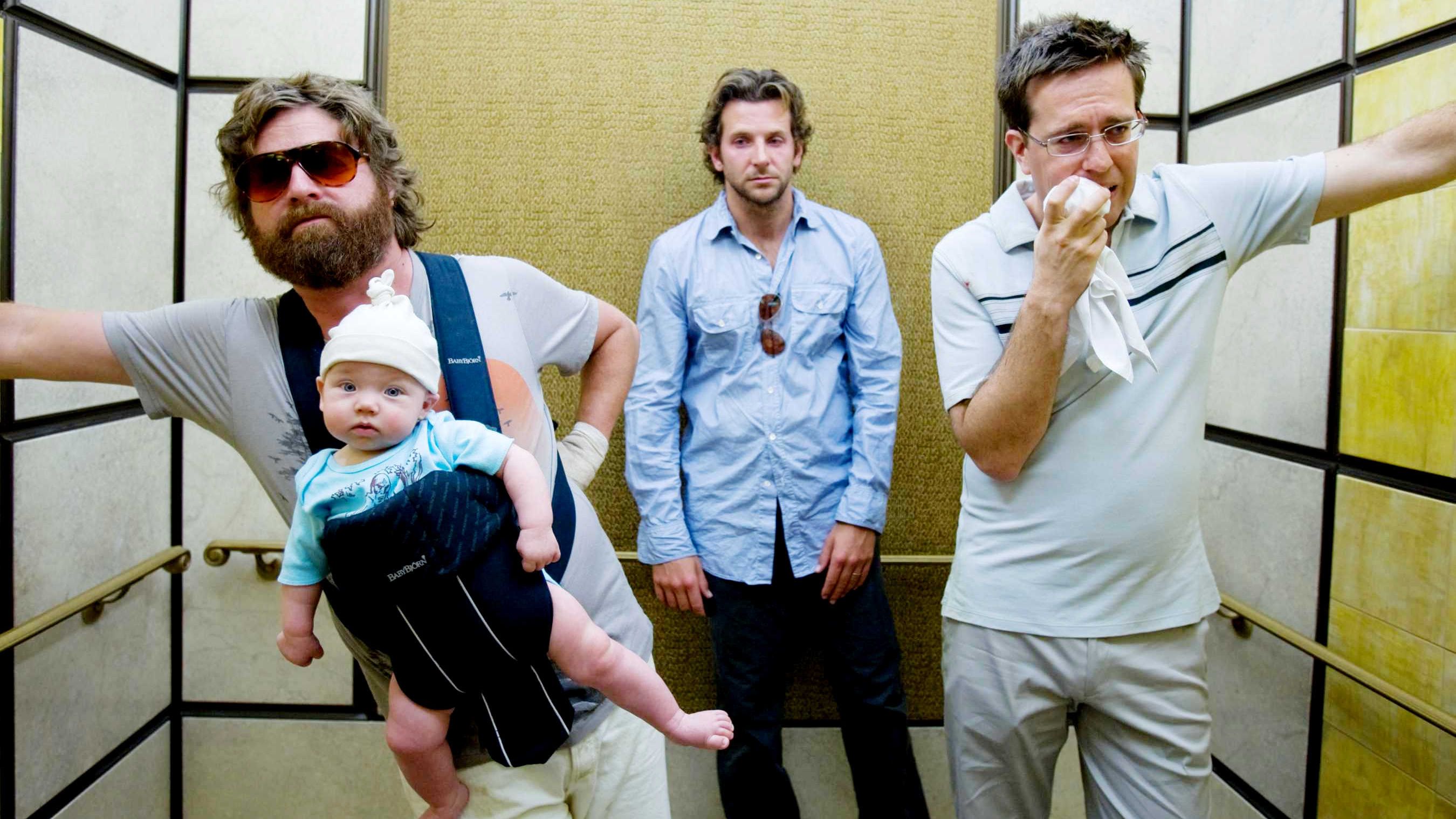 (Source LowBird.com)
4. Melissa McCarthy was underused
You can't bring someone like McCarthy into a franchise without having more for her to do than just be Alan's wife, there's got to be more of a follow-up.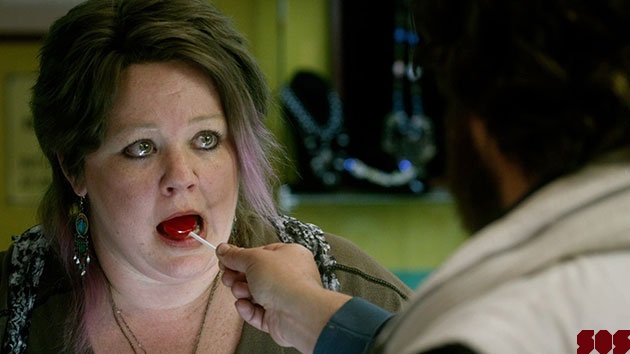 (Source ScreenOnScren.BlogSpot.com)
She's a fantastic comedic actor, and has really come out strong in the movie industry the last couple of years. I think she would be a hilarious addition to any of the mayhem that comes when Alan, Mr. Chow, Stu and Phil end up together… Plus, this would be the first time that one of the WolfPack's wives is part of the party, so I think that's worth seeing.
5. The After-Credits Scene
Here, just watch this and tell me a fourth movie isn't going to happen…

There's got to be a back story to this crazy night… Why is there a machine gun? Why is Chow always naked? How did he find the monkey? And of course, how did Stu get boobs?… It all needs to be explained.
6. Chow is invincible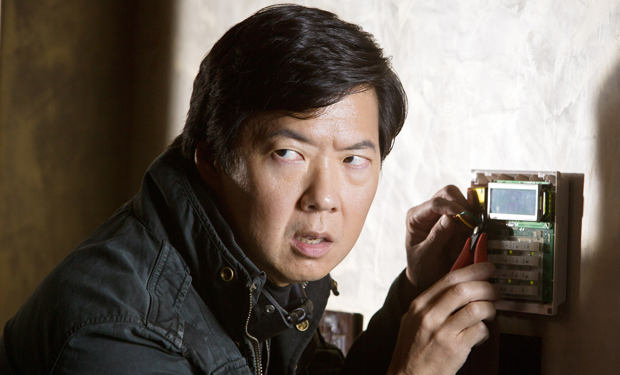 (Source IFC.com)
Evident from the movies, Mr. Leslie Chow does not simply die, in fact, some would say he can't die… You'll see. He can't be killed by drugs, prison, Marshall, or even falling out of the sky and getting hit by a car… Anyways, in the final moments of The Hangover Part III, Chow is reunited with the WolfPack and it looks like he might even be part of the WolfPack to some degree. Honestly, this movie felt kind of like a Chow spinoff, which I liked (as a change from the usual Hangover mysteries), so a fourth movie could be on it's way, but it would have to explain why he showed up naked, with that monkey, and a ninja sword.
Honestly, I think I would want to see a fourth Hangover just so the last scene is explained… or added to, you know, whatever Todd Phillips feels like.
Just my thoughts.
What about you guys, what did you think of the movie? What do you think: could there be a fourth Hangover? Also, what did you think of Melissa McCarthy's role in the Hangover Part III?
Let us know below!
Related Posts
– The Hangover Part III: Movie Review
– The Hangover III won't have a hangover in it…
– The Hangover Part III – trailer & poster, and it looks oddly familiar
– 25 Movies to see this summer
– The Hangover Part III gets 5 posters
– The Hangover Part III new trailer shows some old plot lines coming back
– The Hangover Part III new TV Spot
– Round Two of Hangover 3 posters
– The Hangover Part III new trailer
5/26/2013 – 12:21 am