Ed Helms returns to the Arrested Development for the 4th season!
Here's an interview and then the clip from the Late Night with Jimmy Fallon:
(Sorry it's a link, and not a video, but if you scroll to the bottom of the link, the video's there)
http://www.latenightwithjimmyfallon.com/video/portia-de-rossi-dishes-on-arrested-development/n36842/
Here's a pic of Ed Helms in Arrested Development (Source LifeInTheOffice.com):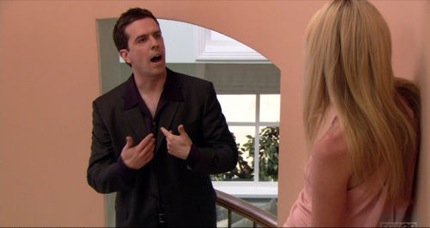 Ed Helms played a character named James on Arrested Development who was a real estate agent, who Lindsay Bluth thinks is interested in her. She's mistaken, he's simply interested in the house… As you could tell from the preview above, she still likes him.
And as a bonus, here's some of the casts interview on the Red Carpet Premier:

And some more!






Sorry about the interviewer for this next video:





Related Posts:
– Arrested Development Season 4 gets some posters & Workaholic guest stars
– Season 4 gets some character posters – Arrested Development
– Arrested Development Season 4 previews
– Arrested Development Season 4 cast poster released!
– Arrested Development Season 4 finally gets a trailer
So what did you guys think of the new clip? What about Ed Helms returning? And also, what are your thoughts on the new season?
Let us know below!
5/14/2013 – 12:23 pm
by James