From IMPawards: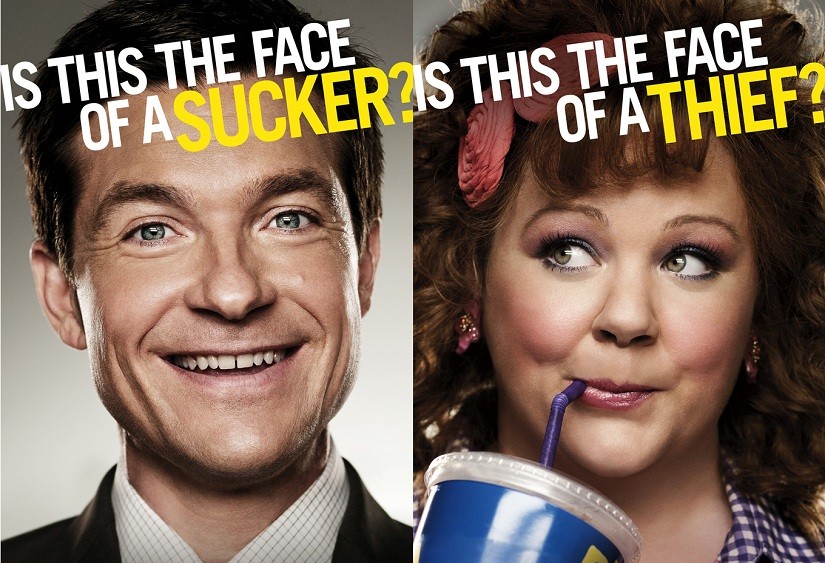 I just came back from watching "Identity Thief" (2013) at the theatre, and although I've been a fan of Bateman's since I saw him in "Dodgeball" (2004) as Pepper Brooks, but I think it's a shame that he doesn't get the lead role more often, but I think he's going to from now on.
From JasonBatemanTumblr: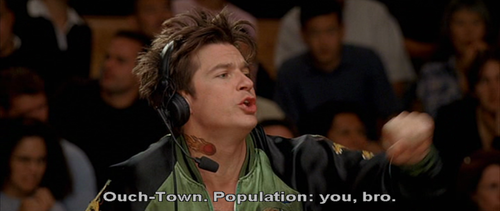 I just recently stumbled upon Melissa McCarthy, even though her "breakout role" was in Bride Maids, which I haven't seen yet, I've only seen her in "Mike & Molly" and "This Is 40": both complete wastes of time, and terrible representations of what type of acting McCarthy is capable of, now that I've seen Identity Thief, I know that she's actually got potential. But whenever I try watching "Mike & Molly", it just depresses me that this show can actually be relatable to Americans… it's literally half an hour of fat jokes… The premise can be summed up with this tagline I made up: "Yea, we're fat, but we're in love."Just boring and not a lot of acting in it. "This is 40", the acclaimed "Sort of sequel to Knocked Up" did not deliver and made McCarthy look like a jerk. There were so many things wrong with "This is 40", the first one being wasting talent like Melissa McCarthy… the rest of the problems would be that it was actually made (good job Judd Apatow), take the worst family in "Knocked Up" and continue their story… I would rather see a story that showed where Seth Rogen's family of dudes was up to, instead we got about a 10 minute cameo from Jason Segel and that wasn't even that funny. It would have been more interesting to see a a Seth Rogen or Jonah Hill cameo…
BUT Let's get back to Identity Thief and why it was so good:
First off, when I said it was the return of Jason Bateman, I meant it was his return to the main character spot, he didn't stop making movies, he just hasn't really been a main since Arrested Development. Now don't get me wrong, his first return to the big screen has to be "Horrible Bosses", which was very funny. The weird thing about the situation is that when "Horrible Bosses" came out, "The Change-Up" (another Bateman movie) came out with a trailer around the same time. And when I saw the "bosses" trailer, I thought, this could be pretty funny, and I saw the "Change-Up" trailer I just assumed they were the same movie… because we rarely get to see Bateman at the lead.
So "Identity Thief" is the movie that recovers his comeback after "The Change-Up" which wasn't the best…
There were so many great things about "Identity Thief", the first being the contrast between Bateman and McCarthy's characters caused great comedic moments. The second would be that the plot was believable and enjoyable. The third thing they did right was the small parts other actors had in it, my favourite was Robert Patrick's:
From Entertainment Weekly: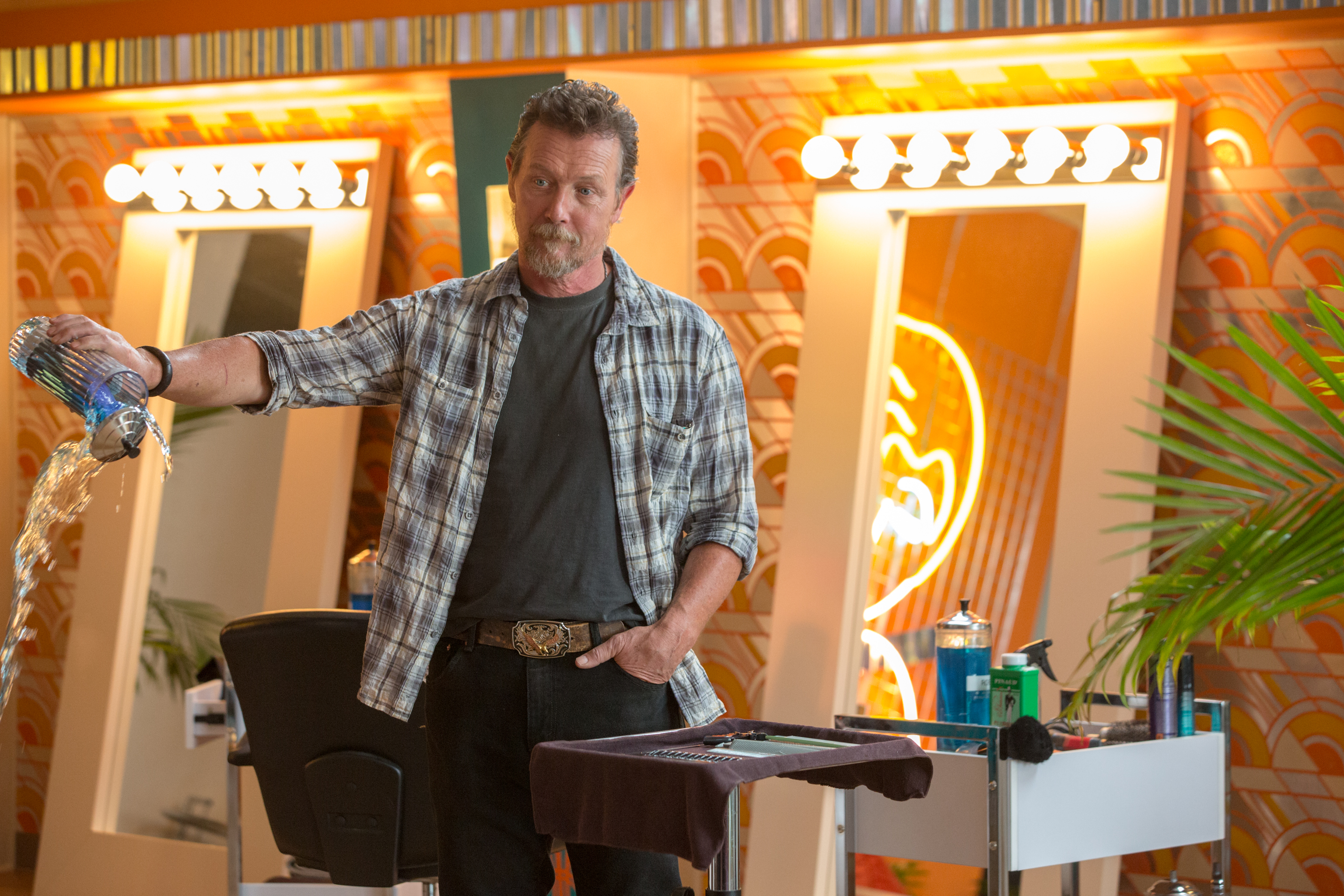 He played a bounty hunter for people that owe money and he had some great one-liners like when someone called him crazy he said: "diagnosis and everything", just hilarious.
The next best small appearance was Eric Stonestreet, I almost didn't recognize him, but there was a moment when he was dancing that I saw it. Here's what he looks like in "Modern Family":
From DoYouLikeLikeMe: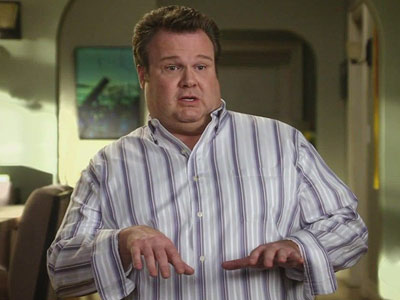 And what he  looked like in "Identity Thief":
From Collider.com: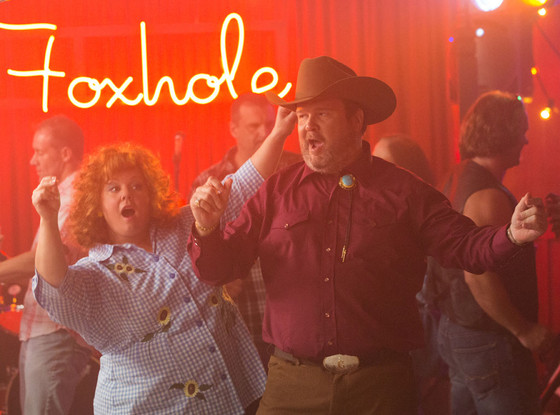 With Melissa McCarthy on his left.
The only odd part of the movie was there was an unexpected small part… "TI"
I didn't see that coming. I honestly thought he was still in prison… But I'm actually glad he was in it, he was pretty funny and he wouldn't be the first rapper to turn to making movies and be successful: Will Smith, Jamie Foxx, etc.
Also from Collider: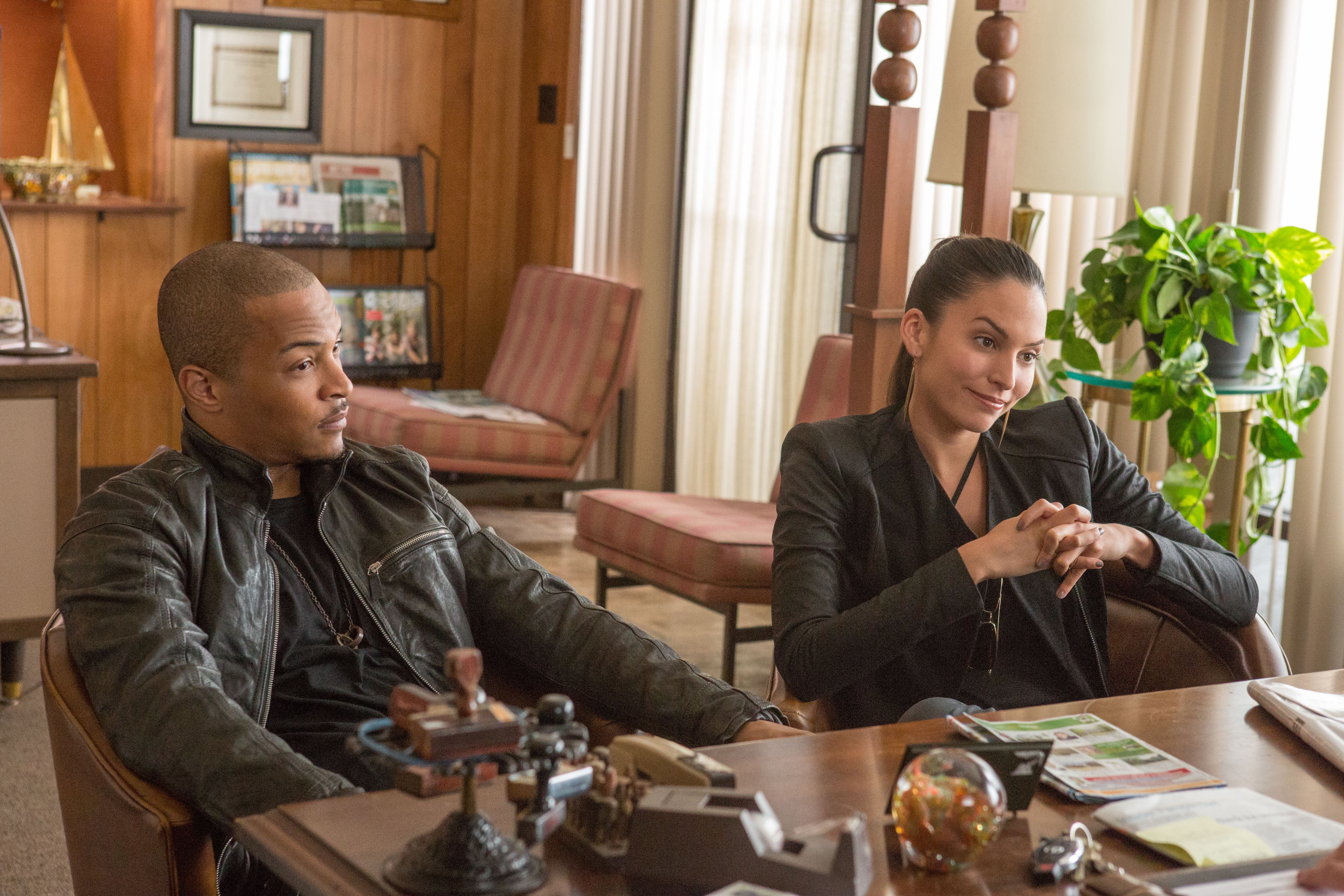 Overall I think "Identity Thief" was a solid 7.5/10
It worked on so many levels, and there was great chemistry between Bateman and McCarthy, which I didn't expect.
2/23/2013 – 12:03 am
By James