(Source Marvel.com)
So, Iron Man 3 came out yesterday (the banner above says April 24th, because that's when it came out in the U.K.), and I decided to make a post on everything you need to know before watching the third installment in the Marvel series "Iron Man".
So we'll get started with the plot, IMDB says:
"When Tony Stark's world is torn apart by a formidable terrorist called the Mandarin, he starts an odyssey of rebuilding and retribution."
But I don't like that. It doesn't really tell us anything. I just got back from watching it, and I think I could get the absolute perfect build up to Iron Man 3, based on what people have seen in trailers, TV Spots, and what we can comfortably guess from recent Marvel news itself.
The 1st trailer starts with Tony Stark saying: "I'm Tony Stark, I build neat stuff, I got a great girl, and occasionally I save the world, so… why can't I sleep?" It turns out that after Tony got back from the wormhole (in The Avengers), he just hasn't been the same.
The latest posters from IMPawards:
So here's what we know from "Iron Man", "Iron Man 2", and "The Avengers".
Tony Stark (Iron Man) has fought the Iron Monger ("Iron Man"), Whiplash ("Iron Man 2"), and Loki ("The Avengers"). And now, the Mandarin in Iron Man 3.


(Each image was found from GeekTyrant, ScreenCrush, Marvel.com, and GeekTyrant)
And in each of those movies there is a secondary bad guy:


(Source GeekTyrant, ScreenCrush, GeekTyrant, and Marvel.com)
Throughout the Iron Man trilogy and The Avengers, Tony Stark has designed several different suits, 3 in the first movie, 3 in the second movie, 1 new one in The Avengers, and now something like 33 new suits in Iron Man 3.
From Omaha.com: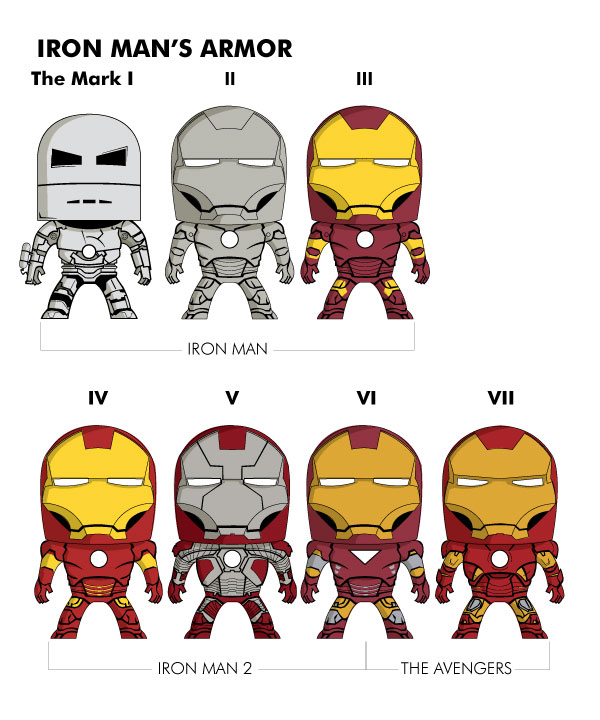 The thing you need to know about Iron Man 3, and it's pretty awesome, is that Tony Stark has implanted devices into his skin so he can control each part of his suit to do whatever he wants, including assembling onto his body right before he goes into a fight. And I'll tell you, it's awesome.
Here are some of the new suits in Iron Man 3 (Source FlicksAndBits.com)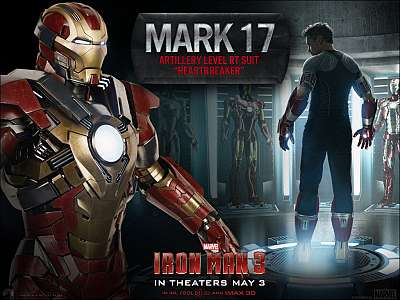 Mark 35                                                        Mark 38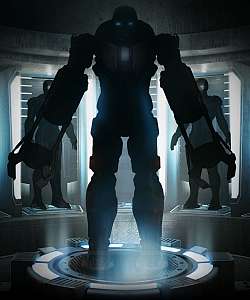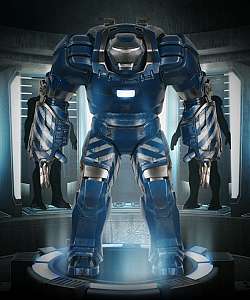 Mark 39                                                        Mark 17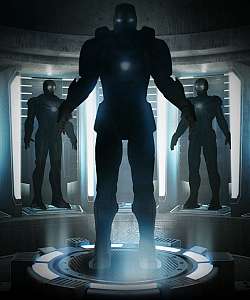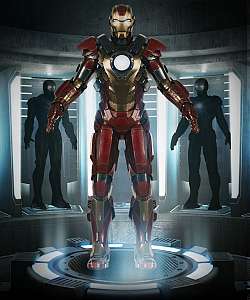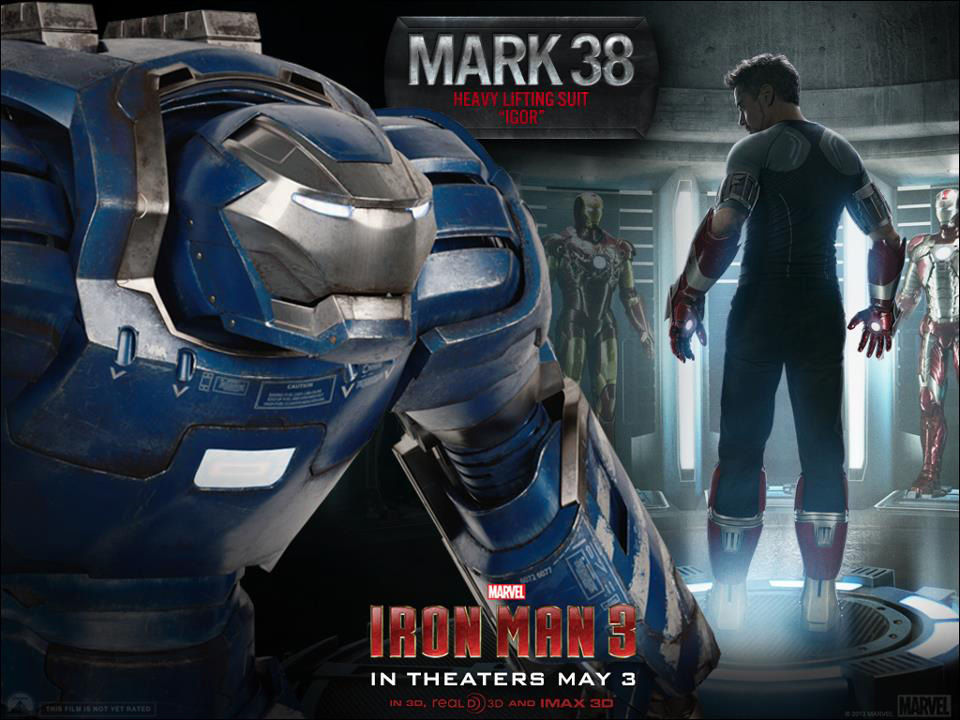 Here's the trailer:

Here's the 1st TV Spot:

Here's the 2nd TV Spot:

And a 3rd TV Spot:

Here's a special Iron Man 3 Featurette:

And a TV Spot entitled "Soldiers"

Watch this special screening in London:

And an interview with Robert Downey Jr. at the premier:

And here's the Iron Man 3 B-Roll

Related Posts:
– Full Iron Man 3 character and story analysis
– 25 Movies to look forward to this summer
And as a bonus:
Here's some CG (Computer Generated) breakdown video for one of Iron Man's scenes in The Avengers!

What did you guys think of the movie? And what about the suits? Did you guys like the ending?
Let us know below!
5/7/2013 – 10:29 pm
by James