Did you catch Johnny Depp's cameo in this week's episode ("Not Tomorrow Yet") of The Walking Dead? According to executive producer & Walker make-up specialist Greg Nicotero, one of the zombie heads was based on Johnny Depp.
The Walking Dead's Minor Johnny Depp Cameo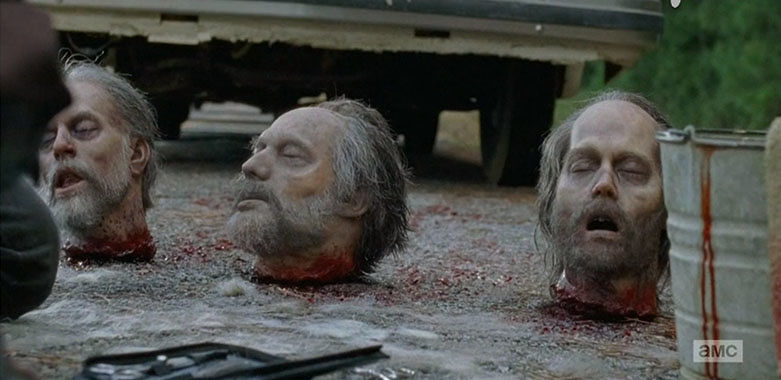 After looking at this scene from this week's episode, you can tell the Walker head on the right has Johnny Depp's features.
"One of the other heads, I don't know if I'm going to get in trouble if I say this, was Johnny Depp," Nicotero told Entertainment Weekly. "I think we had sculpted an emaciated version of a dummy head for something and we used Johnny Depp's head as a basis just for a clay sculpt."
What you might not know is that one of the others is none other than Greg Nicotero's:
"I can't remember who the third one is, but I'm in good company."
What did you think of the storyline teasing toward the appearance of Negan?