Kumail Nanjiani (Silicon Valley) had the unbelievable fan experience of playing a character on The X-Files and was given the 'X-File' that showcased the episodes quirky mystery. Although his character didn't end up being the mysterious lizard-man, he certainly had an exciting character to play – according to him, it was a dream come true. And to add on top of that – the director gave him the actual 'X-File' from that episode!
'The X-Files: Mulder & Scully Meet The Were-Monster' X-FILE:
Craziest thing I own. They gave me the actual X-File, the file that Scully shows Mulder in the ep. (Thx @clates!) pic.twitter.com/0WdfBdkRl5

— Kumail Nanjiani (@kumailn) February 2, 2016
Kumail Nanjiani who is best known for Silicon Valley, as well as his countless movie roles was able to land a large role in this week's episode of the series revival entitled: 'Mulder & Scully Meet The Were-Monster'.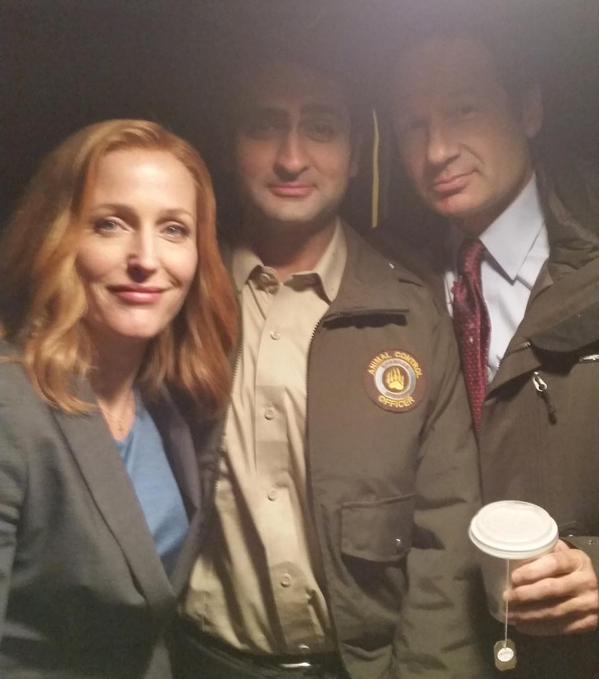 What did you think of the episode Kumail starred in? Any thoughts on the twist in the end? What do you think of The X-Files revival?
Comment below and let us know!
2/4/2016 – 11:20 pm
by James