Norman & his mother are going down the drain in the first Bates Motel Season 4 teaser, which has it's premiere March 7th, 2016 at 9 p.m. ET/PT and will be followed by the premiere of Damien at 10 p.m. Bates motel serves as a contemporary prequel to Alfred Hitchcock's horror classic Psycho, and will return with 10 new episodes for season 4.
Bates Motel Season 4 Teaser:

Bates Motel Season 4 stars Freddie Higmore as Norman Bates, Vera Farmiga (in her Emmy nominated role) as Norma Bates. This season is sure to finally delve further into Norman's descent into madness, because you know he's going to go… Psycho. Also returning is Nestor Campbell as Sheriff Romero, the other man in Norma's life – just how far will he go to protect her now?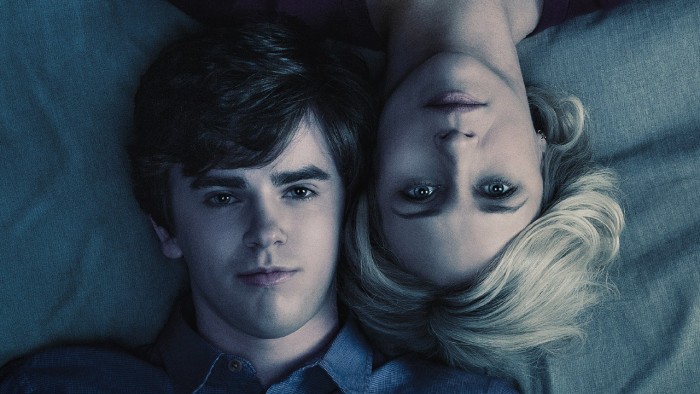 What do you think of the teaser trailer for Bates Motel Season 4? What do you think will happen this season? Any thoughts on when we'll see Norman Bates turn Psycho?