RYAN GOSLING just announced that he will be starring alongside Harrison Ford in the long-awaited BLADE RUNNER 2, as well Sylvester Stallone threw his name in for his choice to take over the RAMBO franchise!
Production on Blade Runner 2 is set to start summer 2016, while a Rambo reboot is still up[ in the air.

Ryan Gosling Joins BLADE RUNNER Sequel:
The sequel that's been talked about for 30 years could finally be happening – Blade Runner 2 has gained some traction with the casting of Ryan Gosling as the lead character. The movie will take place approximately the same amount of time later (both in terms of the film's timeline and in real life), making it about 2050. Just to be safe, don't get too excited. Ryan Gosling has also been the top choice for a Logan's Run remake since about 2008…
The Rumoured Title:
While Ridley Scott just changed the supposed title for his Prometheus sequel from ALIEN: Paradise Lost to ALIEN: Covenant, any rumoured titles for the Blade Runner sequel shouldn't get people too excited – expect that it might change as production comes together (as most titles do). That being said, the rumoured title at this point is BLADE RUNNER: Edge Of Human.
The Reason Ridley Scott Isn't Directing:
Ridley Scott recently signed on to direct a Prometheus sequel, that will take his precedence over Blade Runner 2. With Michael Fassbender signed on to return to the role, there's an interesting story that will connect to the Alien franchise soon enough. Although he won't be directing the Blade Runner sequel, he surely gave his input for how the story should play out as he's credited for "story" but not screenplay.
Was Harrison Ford's Rick Deckard a Replicant?
There has been a discussion about the classic film since the moment it came out, and the conversation always begins with – Was Deckard a human or a replicant? The movie never never confirms either, and while in interviews the cast has said one thing, the director has said others. The theory being that Deckard is a replicant (that doesn't know it), that hunts down other replicants.
Will Ryan Gosling Play A Replicant?
Gosling's role has been kept secretive for obvious reasons, but what we do know is that he could be the lead character, leaving Harrison Ford's connection until the third act of the film. "We talked at length about what it could be, and came up with a pretty strong three-act storyline, and it all makes sense in terms of how it relates to the first one. Harrison is very much part of this one, but really it's about finding him; he comes in in the third act." (Ridley Scott)
The RAMBO Reboot
While doing an interview to promote Creed (2015) which will serve as a passing of the torch for the Rocky franchise, Sylvester Stallone was asked who his choice would be if a similar movie came out for the Rambo franchise, he thought for a second before saying "Ryan Gosling, kind of an odd choice, huh?". He wouldn't be my first choice, but the more I think about it, the more I like it. Of course, Ryan Gosling was told about this & his reaction was honest – he was solely flattered.
During the interview they asked who what actors would replace characters with pic.twitter.com/7bMf3iUsJq

— Sylvester Stallone (@TheSlyStallone) November 11, 2015
The Future Of The Rambo Franchise
Rambo & Rocky are Stallone's two biggest franchises, both of which had attempted reboots Rocky Balboa (2006) & Rambo (2008), that never picked up the franchises like Sly wanted – seeing as now we have a spinoff of Rocky, not another sequel and nothing in terms of Rambo 5. There was a rumoured Rambo: The Last Blood – meant to finish off the franchise with Rambo's inevitable death, but it never happened. With the recent hype & success of Creed, we could be seeing Michael B. Jordan take over that franchise while Rambo remains in the hands of Stallone himself. The future of Rambo is unclear yet, but if given the chance to pass the torch, it seems Ryan Gosling would be his first choice!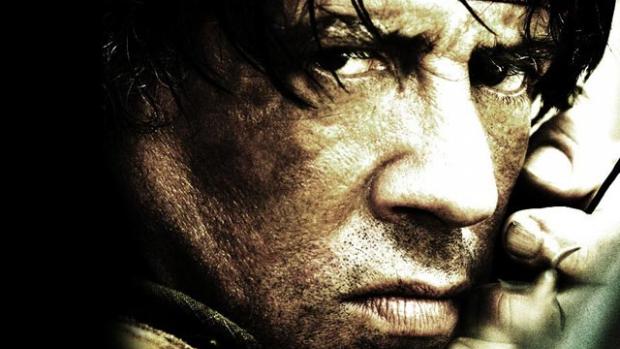 What do you think about Sylvester Stallone's choice of Ryan Gosling for a Rambo reboot? What do you think about Gosling joining Blade Runner 2? Any thoughts on what the plot will be?
Comment below and let us know!
11/19/2015 – 3:48 pm
by James