ZOOLANDER 2 has finally received a trailer with footage from the movie & is it ever ridiculous! Ben Stiller, Owen Wilson, Will Ferrell all return for the sequel that picks up a decade later, even though the first movie came out 15 years ago. Now, the world's most attractive people are being assassinated and they're all dying while making that classic Zoolander Blue Steel look just before they go. With some surprise appearances from Penelope Cruz, Benedict Cumberbatch, Kristen Wiig and
Check out the trailer below!
ZOOLANDER 2 Trailer:

The cast looks great, we even get a glimpse of Zoolander's son!

Prison's changed Mugatu:

AND FINALLY, The Fallen BLUE STEEL Celebrities:

ZOOLANDER 2 POSTER: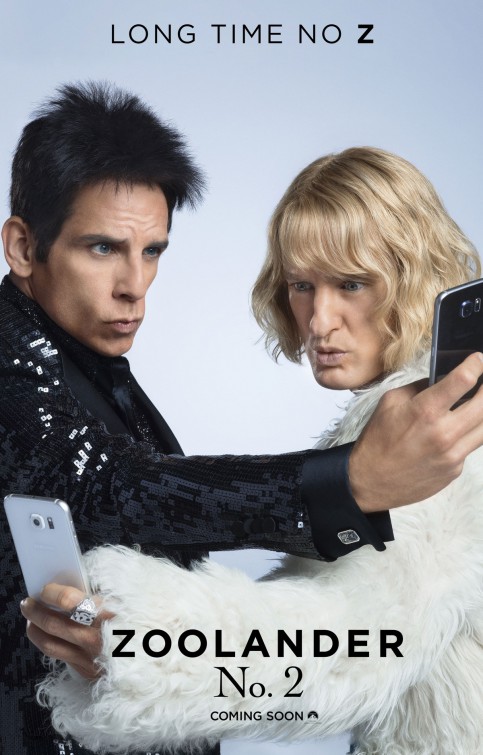 What do you think of the trailer? Any thoughts on the poster? As well, what do you think about that supporting cast of celebrities?
Comment below and let us know!
11/18/2015 – 12:20 pm
by James