STAR WARS: The Force Awakens released an official poster, to stir up some excitement about the release of the final trailer, just 2 months before the release of Episode 7 (VII) itself.
STAR WARS: Episode VII Poster Breakdown:
THE TOP: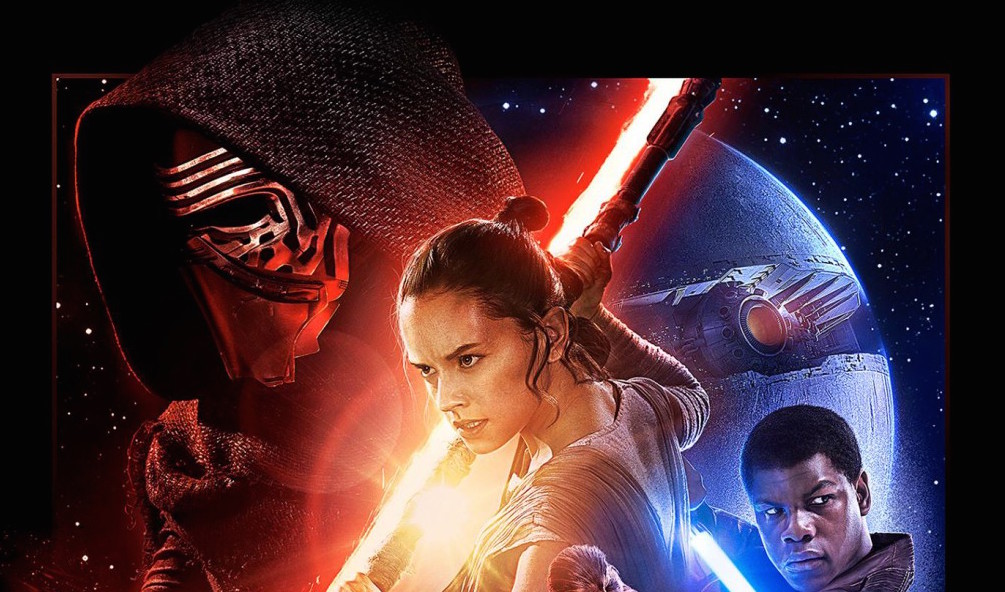 To start, the top third of the poster shows our two heroes Rey (Daisy Ridley), Finn (John Boyega) and main villain Kylo Ren (Adam Driver). Notice the opposition Kylo Ren and Rey have? They seem to be up against each other directly.
THE MIDDLE:

This is where we have our original trilogy cast and some newer ones. But where's Mark Hamill as Luke Skywalker? We have previous cast members Han Solo (Harrison Ford), Leia (Carrie Fisher), Chewbacca (Peter Mayhew), C3-PO (Anthony Daniels), R2-D2 (Warwick Davis), all reprising their roles from the original Star Wars trilogy (1977). As well we have new characters Poe Dameron (Oscar Isaac), BB-8 (a new droid), and Maz Kanata played by Lupita Nyong'o. Just cruising on the right side we see some Imperial ships, aimed right at our heroes!
THE BOTTOM: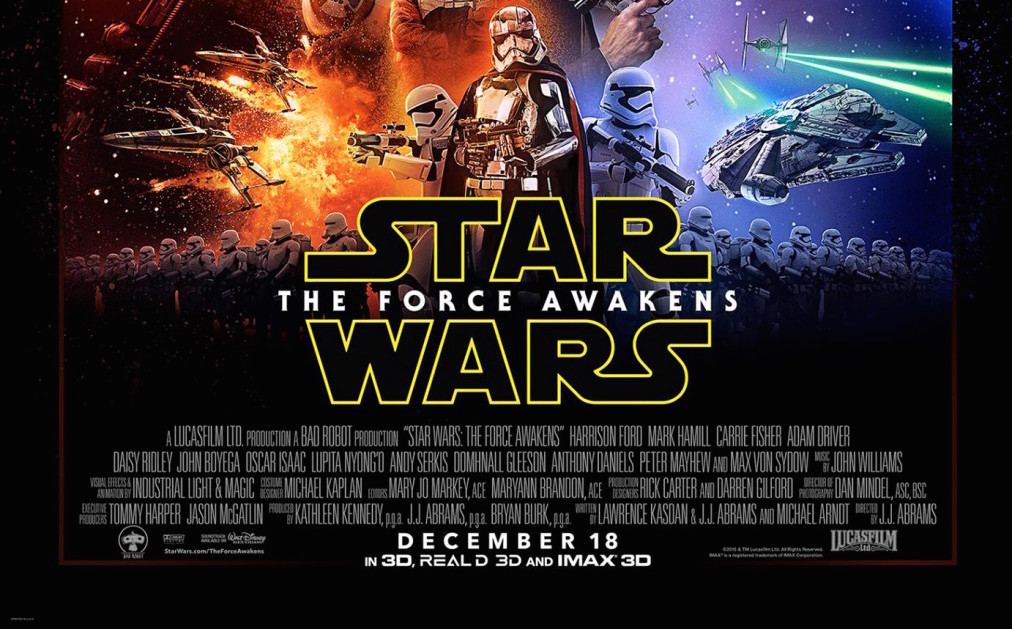 Across the bottom of the poster we see Gwendeline Christie (Game Of Thrones) as Strom Troopers leader Captain Phasma, with her army of storm troopers across both sides! As well, we get to see the Millennium Falcon in action, along with some X-Wings and Tie Fighters!
For reference here is the full poster & the first poster!
What do you think of the poster? Any thoughts on who they did & didn't show on this poster? WHERE is Luke Skywalker?
Comment below and let us know!
10/20/2015
by James