The new trailer for The Maze Runner: Scorch Trials shows new perils Thomas and the group will face. The Young Adult novel movie adaptation looks interesting and could explain some things left out of the last movie, but it's a planned trilogy so perhaps, when I leave the theater for The Scorch Trials, I will have to wait another year to figure out what actually is happening (much like I did with The Maze Runner).
Official plot:
Thomas (Dylan O'Brien) and his fellow Gladers battle the powerful organization WCKD while facing the perils of the Scorch, a desolate landscape filled with dangerous obstacles (Source IMDB.com)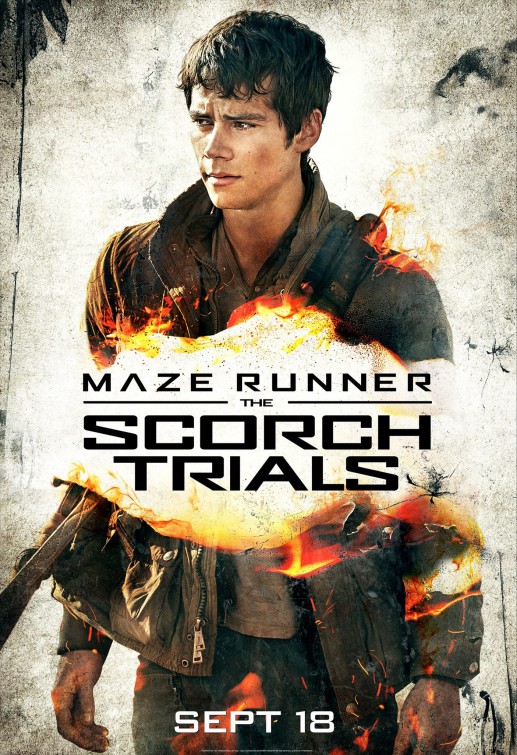 (Source IMPawards.com)
What do you think of the trailer for the sequel? Any thoughts on the poster? What do you think is behind WCKD?
Comment below and let us know!
8/1/2015 – 11:31 am
by James