Heroes returns under the guise of Heroes Reborn on the Thursday, September 24th and the first trailer & poster has been released. The series will run for 13 episodes and features returning and some new cast members. Check out the trailer:

Returning: Cristina Rose as Angela Petrelli, Greg Grunberg as Detective Matt Parkman, Jimmy Jean Louis as The Haitian, Masi Oka as Hiro, and Jack Coleman as glasses-wearing baddie Noah Bennet.
New cast: Zachary Levi ("Chuck"), Ryan Guzman (the "Step Up" movies), Judi Shekoni ("The Twilight Saga: Breaking Dawn – Part 2″), Henry Zebrowski ("The Wolf of Wall Street"), Robbie Kay (the terrifying Peter Pan from "Once Upon a Time"), Kiki Sukezane ("The Yokai King") and Toru Uchikado ("Turner Risk").
Zachary Levi poster a photo with the "newbies" when they started filming:
It begins. @TheJackColeman @ryanAguzman @judishekoni @HenryLovesYou @RobbieKay_ @KikiSukezane @toru_uckd @heroes pic.twitter.com/VGZQJDjNhb

— Zachary Levi (@ZacharyLevi) March 31, 2015
The first poster promises a new phenomenon: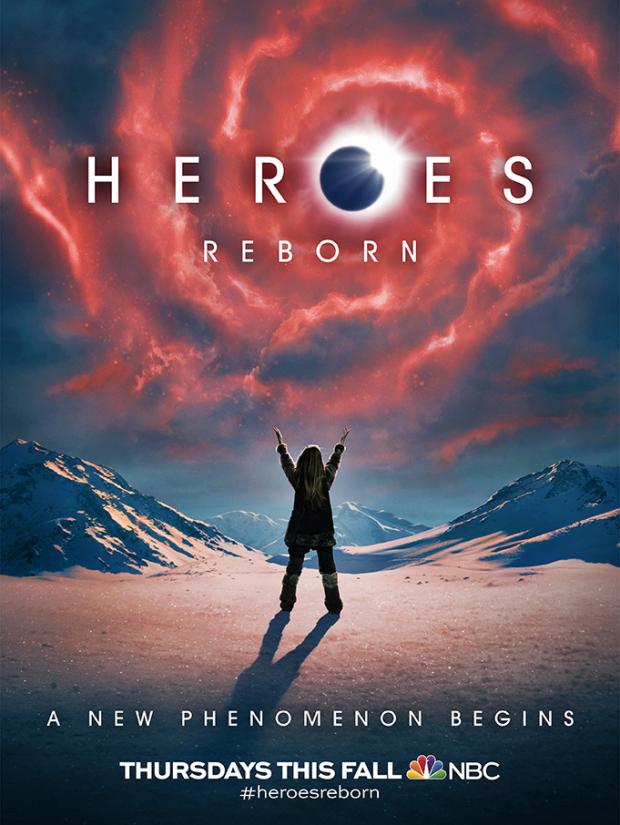 (Source IMPawards.com)
What are your thoughts on the trailer & poster? What do you think of the new series? Do you think it will reboot the show or be a standalone?
Comment below and let us know!
6/26/2015
by James