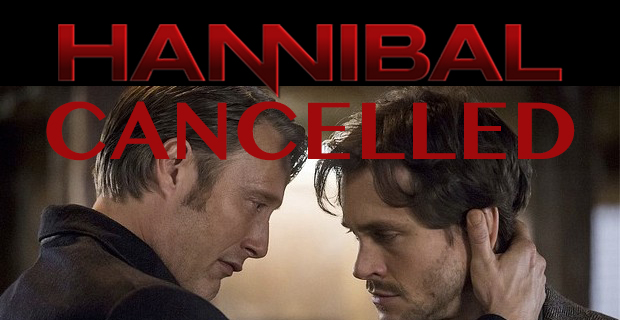 The cannibalistic TV adaptation of the Hannibal storyline at NBC has been cancelled officially, but fans want the show to continue.
The dark and unfortunate news broke only three episodes in the drama's third season, that NBC has made the decision to not renew the show for a fourth. But that doesn't mean that the show couldn't have a life somewhere else.
Creator Bryan Fuller commented on the canceellation of the show:
"NBC has allowed us to craft a television series that no other broadcast network would have dared, and kept us on the air for three seasons despite Cancellation Bear Chow ratings and images that would have shredded the eyeballs of lesser Standards & Practices enforcers [NBC president] Jen Salke and her team have been fantastic partners and creatively supportive beyond measure.
Hannibal is finishing his last course at NBC's table this summer, but a hungry cannibal can always dine again. And personally, I look forward to my next meal with NBC."
(Source ScreenCrush.com)
Although given the latest trend of networks (or streaming services) picking up cancelled shows to continue them on their platforms, it seems overwhelmingly likely that the show might have a second life elsewhere.
Hulu was quick to pick up The Mindy Project after its FOX cancellation, Yahoo even revived Community after NBC pulled the plug, and even NetFlix did the same for The Killing and Longmire.
Given Hannibal's graphic  and binge-worthy content, NetFlix might be an ideal platform for the show if they decide to go that way, but we'll just have to wait and see.
Who could bring Hannibal season 4 to fruition? What did you think of Hannibal's first three season? What do you think of the TV adaptation compared to the films?
Comment below and let us know!
6/23/2015 – 2:25 pm
by James