Up to this point, there is no confirmation of who is going to play Spider-Man in future Marvel movies & possibly Captain America: Civil War. But we know that they are looking for a younger Peter Parker as they have been auditioning teen stars like Nat Wolff (Paper Towns), Asa Butterfield (Ender's Game), Timothée Chalamet (Interstellar) Tom Holland (Locke) & Liam James (The Way Way Back).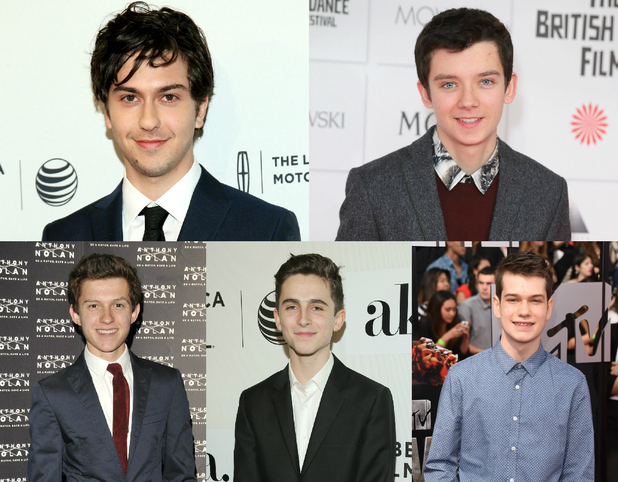 (Source DigitalSpy.co.uk)
We didn't even know that Walking Dead star Chandler Riggs (below) was in the running for Spider-Man, but he officially announced he didn't make it… Which means that they may have chosen their finalist.
good luck to whoever lands spiderman role- it would've been awesome for me! #CaptainAmericaCivilWar @TheWalkingDead pic.twitter.com/msg9fPvckc

— chandler riggs (@chandlerriggs) June 11, 2015
Who do you want to play Spider-Man in future Marvel movies? Are you upset that this will be the third new Spider-Man actor in less than a decade? Also they seem to be getting younger with every recast – what are your thoughts on the new Spider-Man's age – especially in regards to the story for Captain America: Civil War?
Comment below and let us know!
6/11/2015 – 2:42 pm
by James