After it's success at SXSW earlier this year, HBO is premiering their tennis mockumentary about two rivals who compete for a title over a 7 day game, starring Andy Samberg (Brooklyn Nine Nine) & Kit Harrington (Game Of Thrones).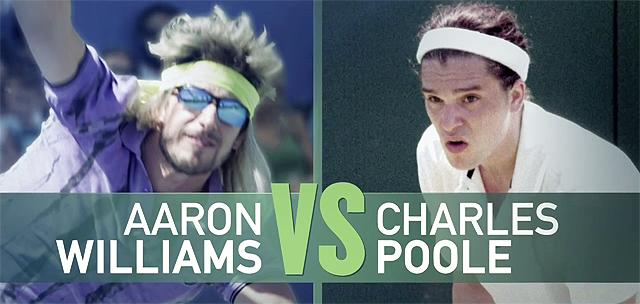 A parody of cable-TV sports docs, the 45-minute film follows bad-boy tennis star Aaron Williams (Samberg) and his idiotic prodigy opponent Charles Poole as they compete in an epic 7-day long Wimbledon match that tests their strength, will and the patience of their fans.
"7 Days in Hell" co-stars Karen Gillan, Lena Dunham, Michael Sheen, Mary Steenburgen, Will Forte, Howie Mandel and Fred Armisen, as well as real-life tennis stars John McEnroe and Serena Williams. (ComingSoon.net)

"7 Days in Hell" is written by Murray Miller (Girls, King Of The Hill) and directed by Jake Szymanski (SNL Digital Shorts) and will premiere on HBO July 11th, 2015.
What do you think about the mockumentary? Any thoughts on the duo? What do you think of the style of humour?
Comment below & let us know!
6/5/2015 – 1:28 pm
by James