Dwayne Johnson is not only coming to the big screen this weekend with San Andreas, but the trailer for his upcoming HBO show Ballers has been released it's hard to tell who's living larger: the pro athletes he manages or himself.
There's a reason the trailer feels like Entourage for football players, Ballers is created by Entourage executive producer Steve Levinson, and executive produced by Mark Wahlberg (which Entourage is losely based on)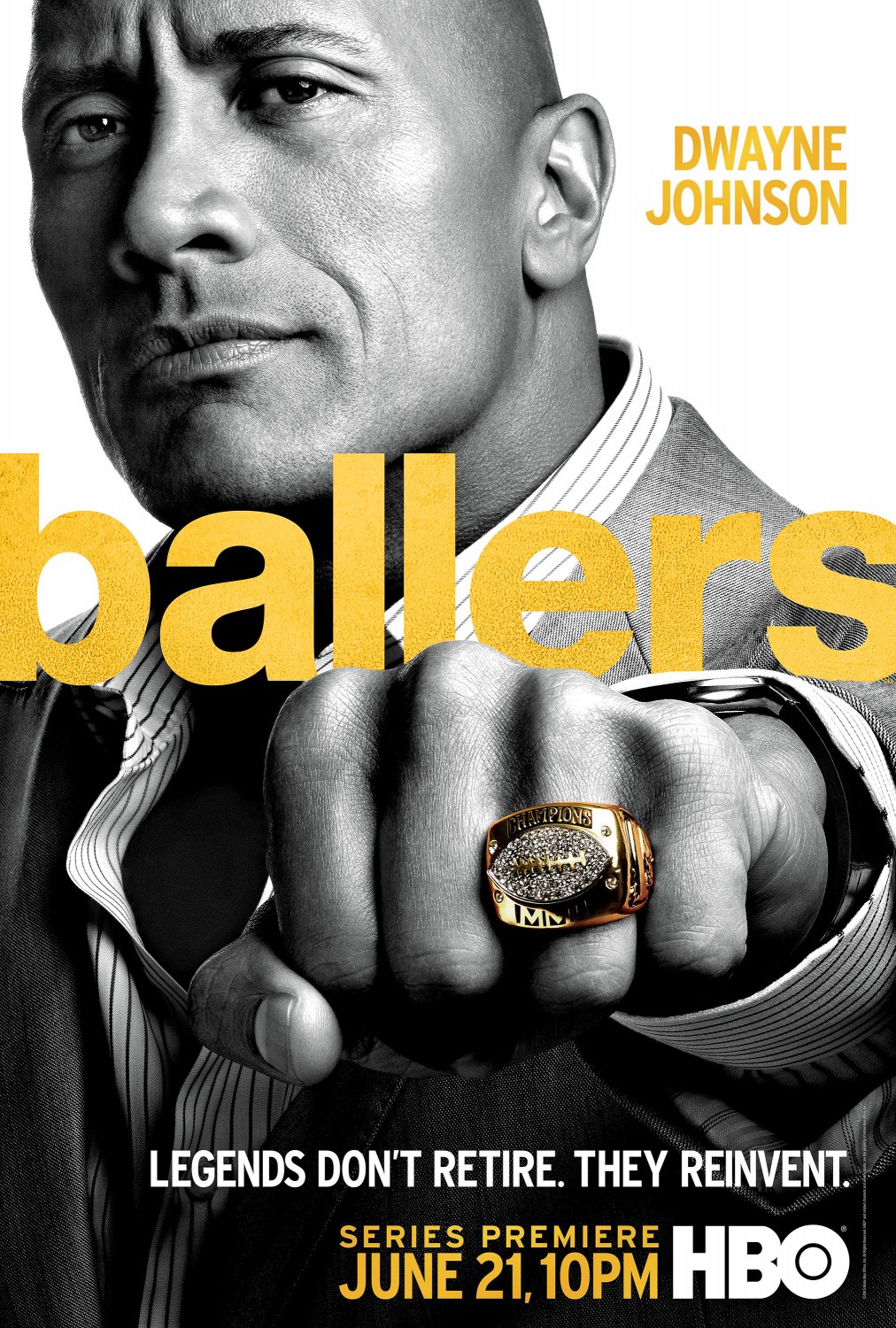 (Source IMPawards.com)
Check out Ballers next month on HBO.
Set in Miami, Ballers is a half-hour dramedy centered on a group of current and former professional football players, as well as their families, friends, and handlers. The series goes beyond the game and explores not only the challenges that current players face, but also takes a behind-the-scenes, real look into their lives both on and off the field. (Source SlashFilm.com)
What do you think of the series trailer? Any thoughts on Dwayne Johnson in this dramedy role? What are your thoughts on a Entourage-esque football show?
Post a comment below!
5/29/2015 – 11:13 am
by James