Fear The Walking Dead will expand the Walking Dead universe and serve as a companion series/spinoff – taking place at the beginning of the Walker (zombie) outbreak on the other side of the country – Los Angeles (opposed to Atlanta, Georgia in the original series). This story will follow a new set of survivors with their own stories and problems.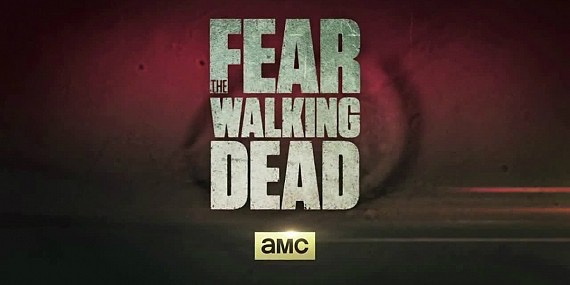 The companion has some returning crew members (from TWD) – creator & co-developer Robert Kirkman (below), executive producer Gale Anne Hurd, as well as zombie make up artist and supervisor Greg Nicotero.
Check out the first images from EntertainmentWeekly about the show: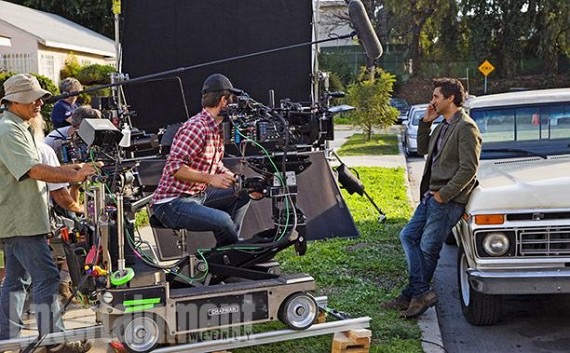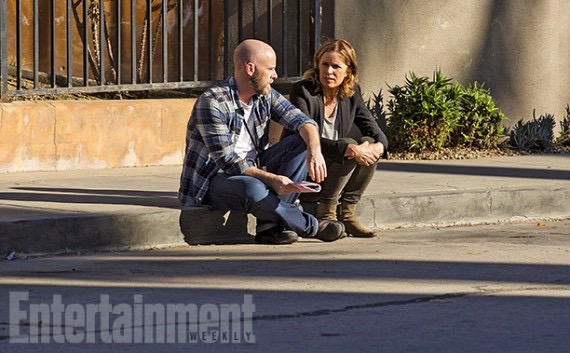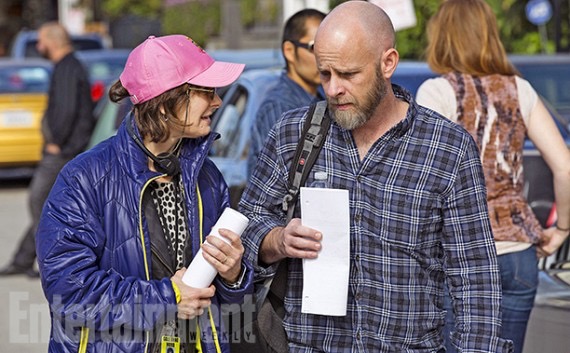 But since this will be a prequel (chronologically) in a sense, it's fair that we won't be seeing the same type of Walkers (zombies) as the current ones in The Walking Dead. Kirkman, when interviewed by EW, commented that Nicotero & his makeup artist team "have definitely come up with a very unique take on our early Walkers" for the first episodes of Fear the Walking Dead (source ScreenRant.com).
It will star Kim Dickens, Cliff Curtis, Alycia Debnam Carey, and Frank Dillane as survivors right as the zombie apocalypse begins.
The above Fear the Walking Dead screenshot features Alicia Debnam-Carey (The 100), who plays the daughter of Dickens' character – a divorced guidance counselor who's seeing a teacher (Curtis) when the zombie outbreak begins – and the sister of Dillane's character. Debnam-Carey told Variety that that she considers herself "lucky to be part of a world that's already well established and supported" – and she's certainly anxious about presenting the spinoff to Walking Dead fans at upcoming events like the 2015 International Comic-Con, having been warned that they are "some of the most loyal fans of any show on television right now." (Source ScreenRant.com)
Check out the teaser trailer below:

What do you think about Fear The Walking Dead photos & teaser? Any thoughts on the series' chances? What do you think about the cast?
Let us know below!
5/27/2015 – 9:06 pm
By James b