The Point Break remake has Johnny Utah (Luke Bracey) as the young FBI agent infiltrating an extraordinary team of extreme sports athletes he suspects of masterminding a string of unprecedented, sophisticated corporate heists. "Point Break" is inspired by the classic 1991 hit – IMDB.com.
Here's the first poster for the Point Break re-imagining, trailer below!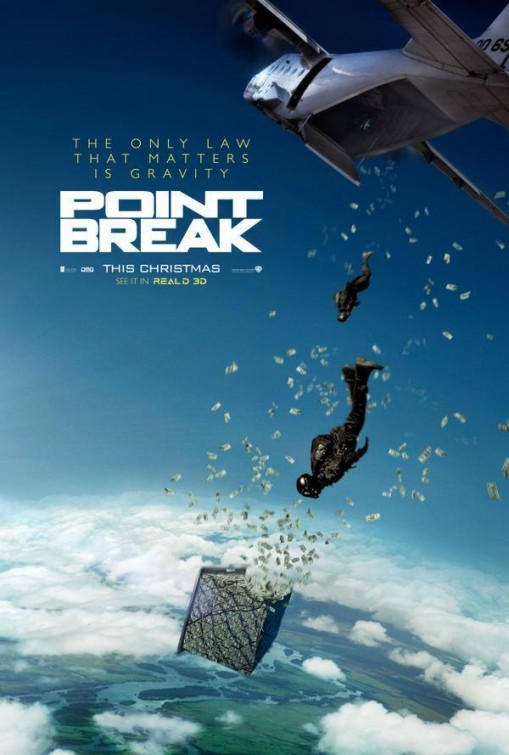 (Source IMPawards.com)
Luke Bracey replaces Keanu Reeves, Edgar Ramirez replaces Patrick Swayze from the original Point Break.
(Source ScreenCrush & AceShowBiz.com)
Interesting tidbit: Edgar Ramirez is playing the character Rodhi (originally portrayed by Swayze) but the original plans for this reboot had Gerard Butler in the role.
WATCH the trailer below and see it in theaters December 2015!

The trailer tells us that this will be a high-octane action movie with intense stunts and in-the-air heists, with some nice nods to the original.
What are you thoughts on the original Point Break? What do you think about this reboot/re-imagining of the 1991 hit? How do you feel about the casting?
Let us know below!
5/27/2015 – 12:40 am
by James