With the recent Terminator Genysis trailer & poster revealing that John Connor is in fact a Terminator, we have an official look & Terminator names listed on the posters. As well, IMDB.com has finally listed Matt Smith's mystery role: Tim a close ally of John Connor's from his childhood (from Terminator 2: Judgement Day).
The Terminator Distinctions:
Arnold Schwarzenegger as a T-800: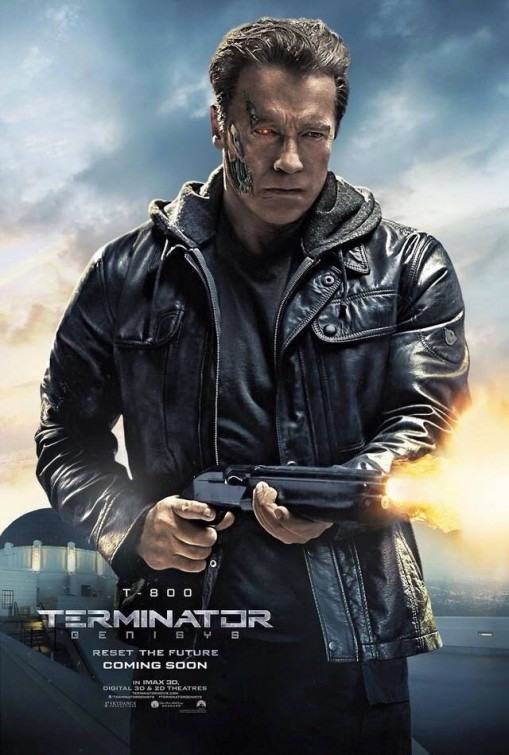 Jason Clarke as John Connor/T-3000: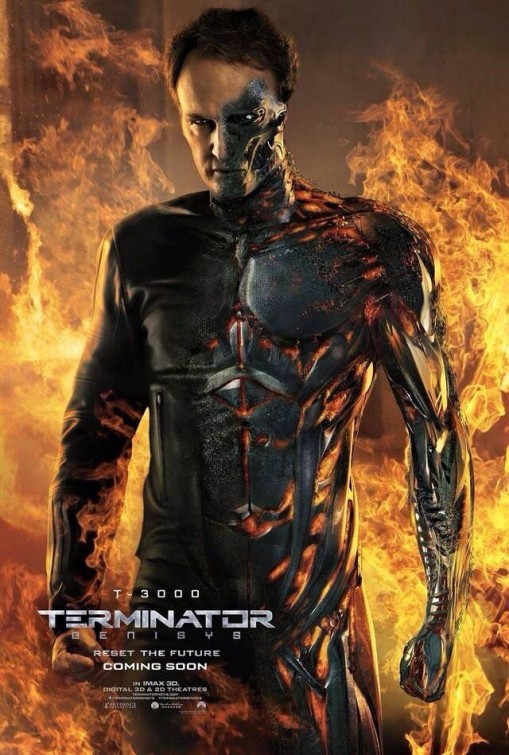 Bryan Hun-Lee as a T-1000: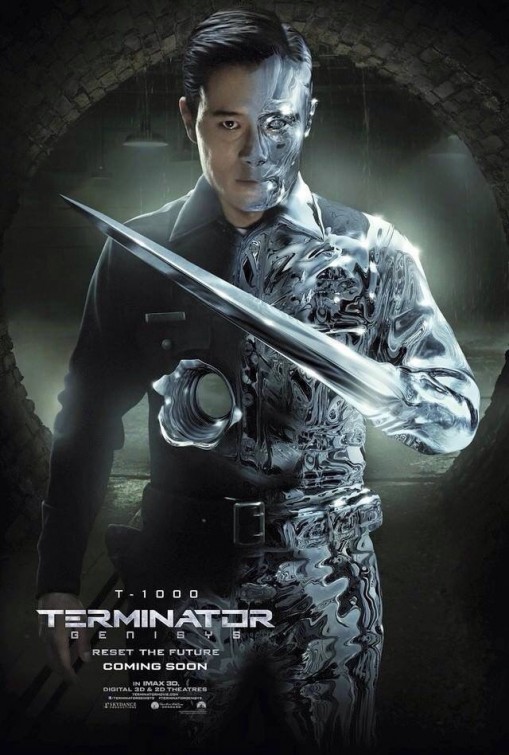 More Character Posters:
Emilia Clarke as Sarah Connor: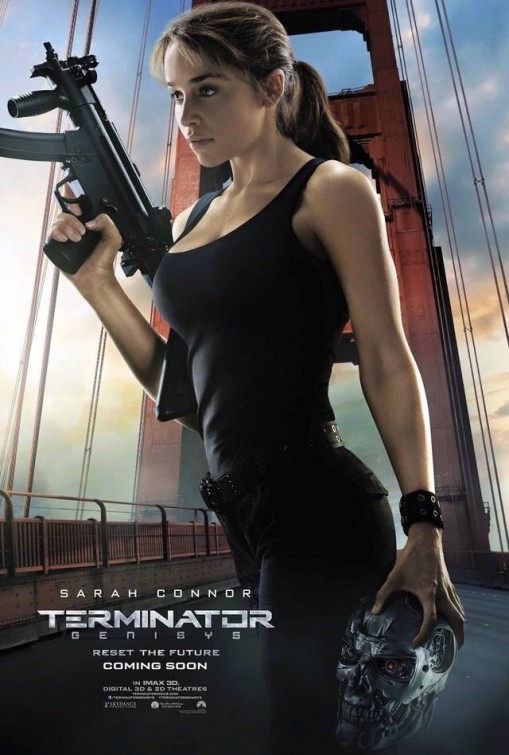 Jai Courtney as Kyle Reese: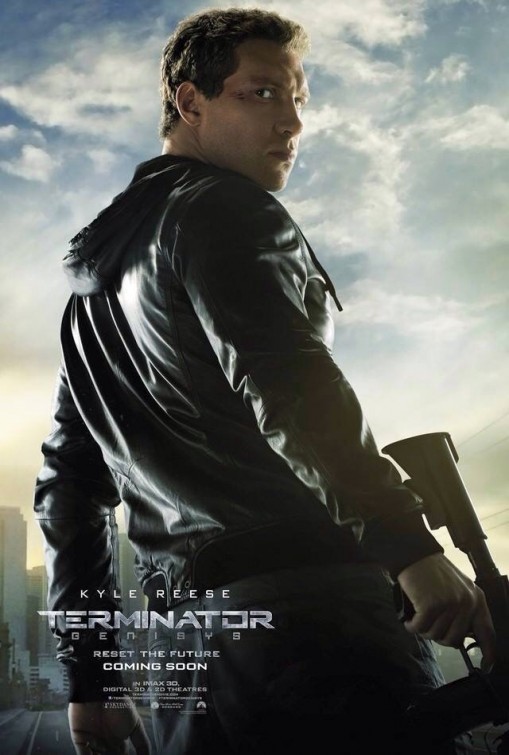 Matt Smith's Mystery Role Revealed:
Since the first promotional images for Terminator: Genysis appeared online from Entertainment Weekly, Matt Smith has been involved in the advertising, but has not been revealed with an official character name. While characters like J.K. Simmons's haven't been used in advertisements, but have been named as Detective O'Brien. But they now have Matt Smith listed as Tim: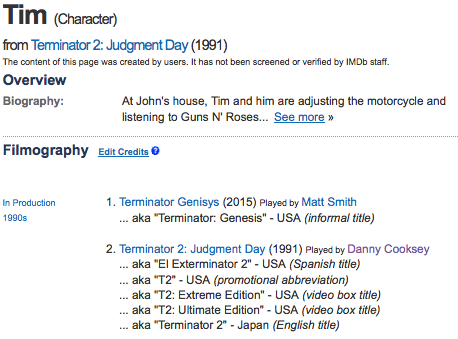 Well, according to IMDB.com, they finally listed Matt Smith as Tim – who was an ally of John Connor's from T2: Judgement Day, who you might remember as John's childhood mullet sporting friend…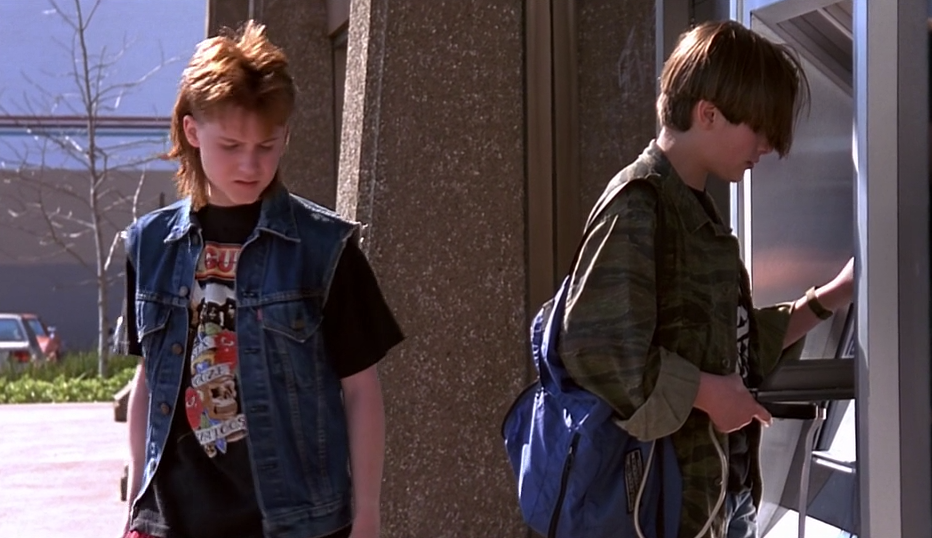 (Source Warosu.org)
What do you think of the latest character posters for Terminator: Genysis? Any thoughts on the plot twist that John Connor is actually a Terminator? What do you think of the new T-1000?
Let us know below!
5/10/2015 – 2:09 am
by James