Vanity Fair is the first to have pictures of the new and old (returning) characters for Star Wars: The Force Awakens, check out Rey (Daisy Ridely), Finn (John Boyega), Han Solo (Harrison Ford), and Chewbacca (Peter Mayhew)!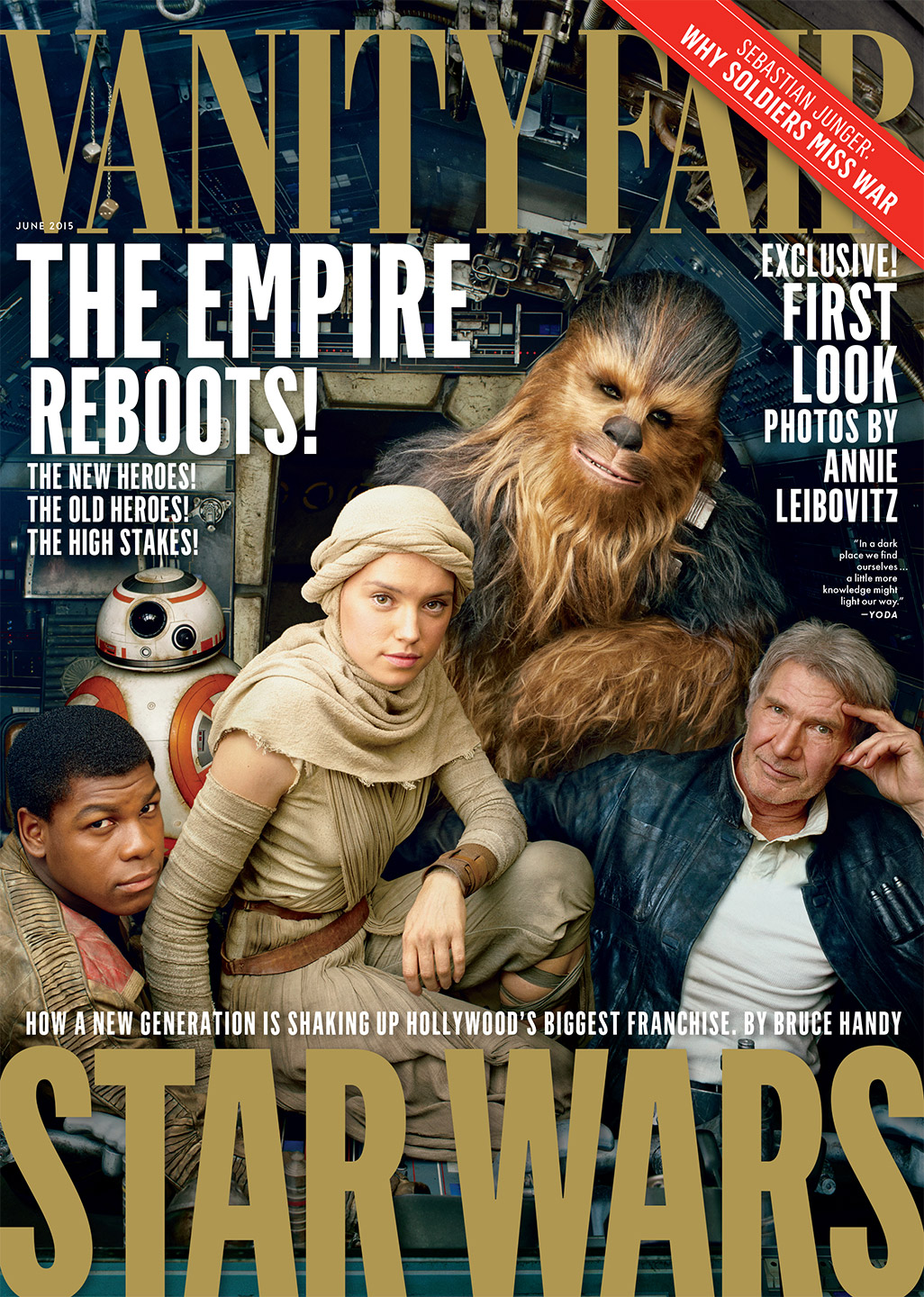 Here we have a showcase of some new faces for the upcoming Star Wars reboot starting with:
Adam Driver as Kylo Ren – (usually) a masked, dark-robed, three-pronged red lightsaber wielding villain (from the Dark Side), who stands in front of two Storm Troopers (below) on a frost covered planet. The planet is rumoured to be the battefield in an important stand off scene between the Force and the Dark Side.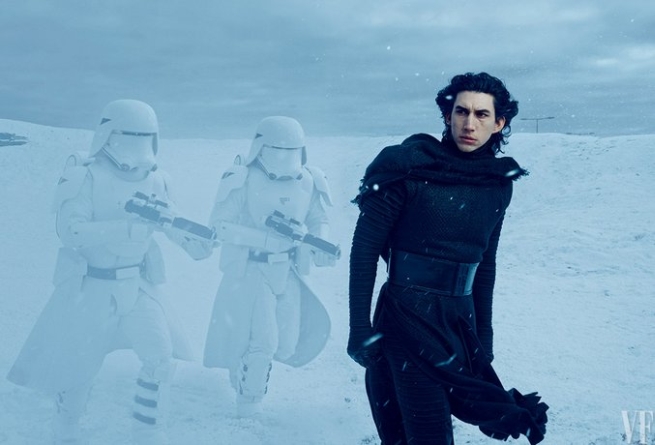 Here is Kylo Ren from the first Star Wars: The Force Awakens trailer: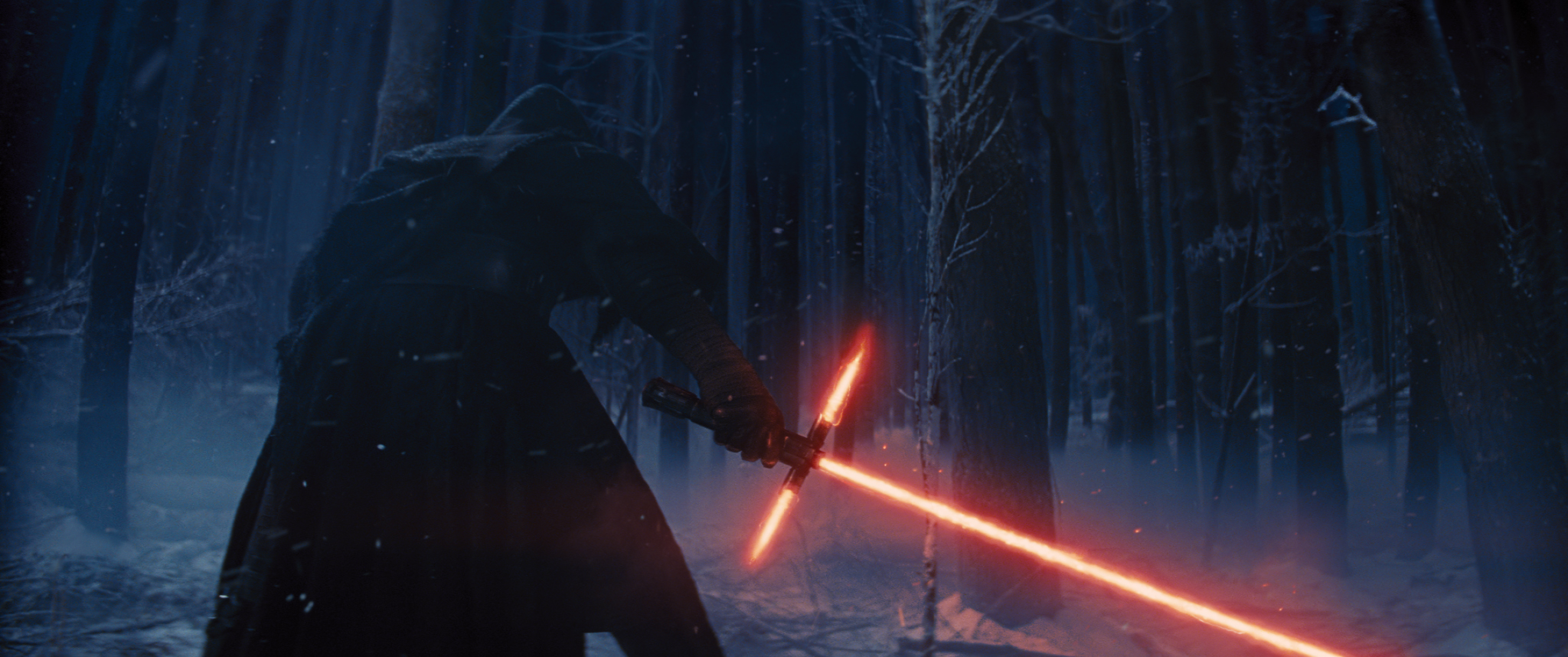 Here we have Oscar Isaac as X-Wing pilot Poe Dameron, an agent of The Resistance (the new name for the Rebel Alliance):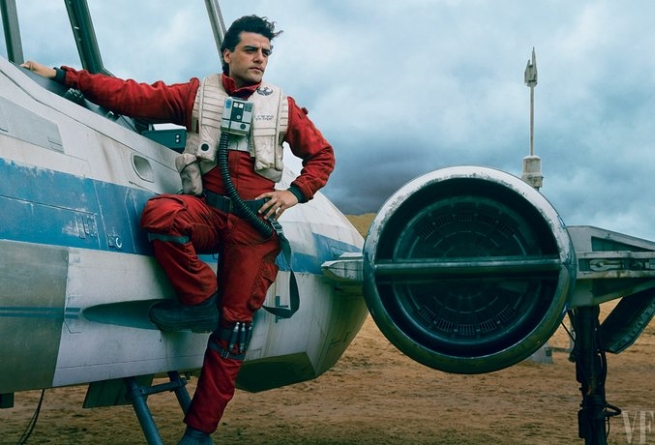 Check out Oscar-winner Lupita Nyong'o (12 Years a Slave) in her motion capture head gear for the film for her character Maz Kanata (an entirely CGI alien who's been compared to Jabba the Hutt – in the sense that she's a crime boss whose allegiance isn't to The Resistance or The First Order, but to herself.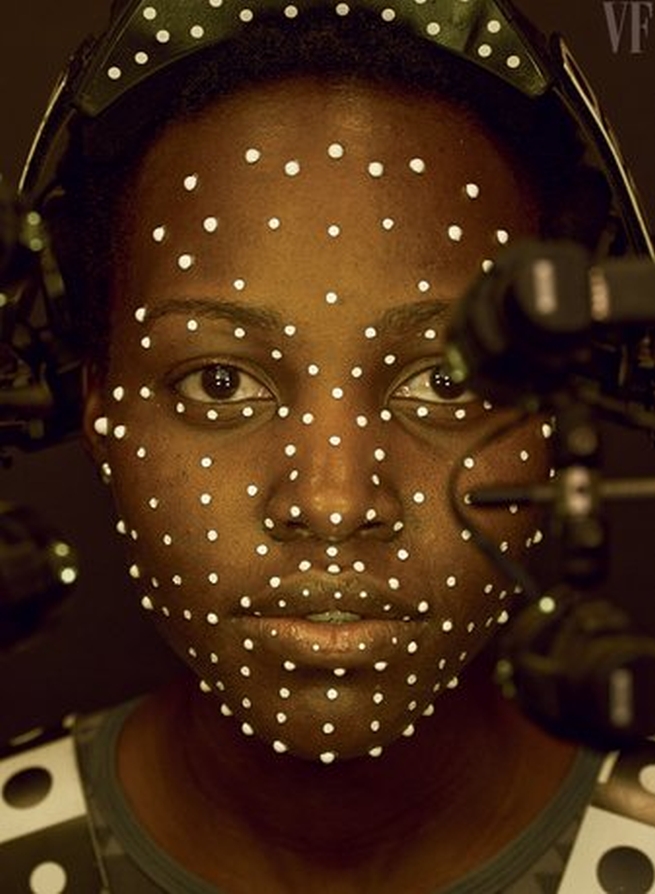 J.J. Abrams directing Daisy Ridley in a scene:


A collection of "galactic travelers, smugglers, and other assorted riffraff":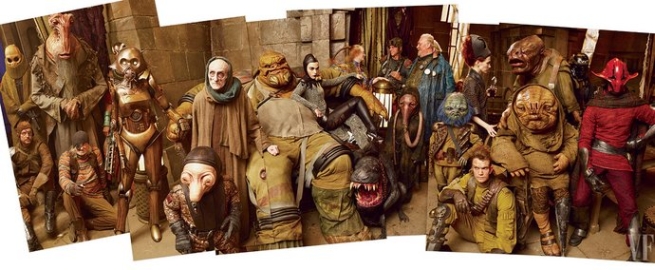 Composer John Williams, producer and Lucasfilm president Kathleen Kennedy, co-writer Lawrence Kasdan, and director/co-writer J.J. Abrams: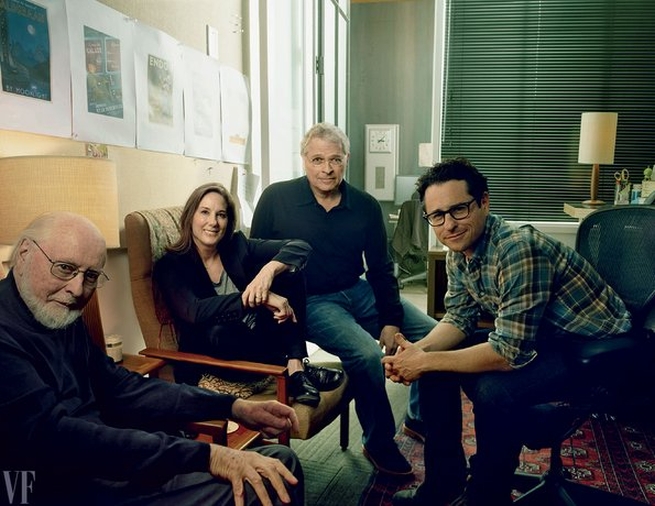 (Source VanityFair.com)
Which new or old characters looks the most interesting? What are you most excited about in this new Vanity Fair shoot for Star Wars: The Force Awakens? Are you excited about the reboot?
Let us know below!
5/4/2015 – 2:00 pm
by James