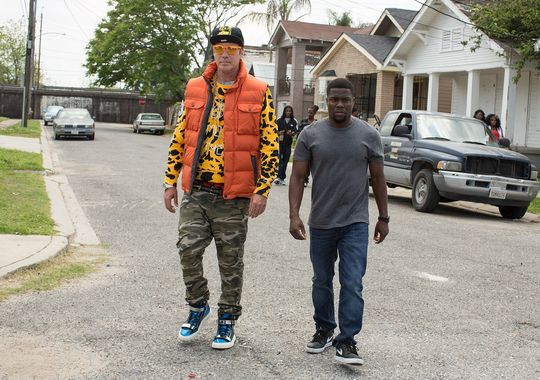 Will Ferrell & Kevin Hart team-up for the upcoming comedy Get Hard, read the full plot details below:

When millionaire hedge fund manager James (Will Ferrell) is nailed for fraud and bound for a stretch in San Quentin, the judge gives him 30 days to get his affairs in order. Desperate, he turns to Darnell (Kevin Hart) to prep him for a life behind bars. But despite James' one-percenter assumptions, Darnell is a hard-working small business owner who has never received a parking ticket, let alone been to prison. Together, the two men do whatever it takes for James to "get hard" and, in the process, discover how wrong they were about a lot of things – including each other.
(Source SlashlFilm.com)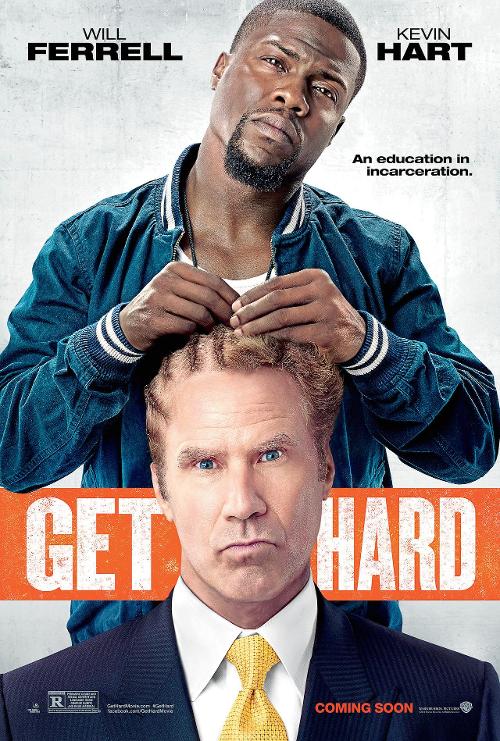 (Source IMPawards.com)
I'm hoping there's more to the movie than borderline racism and a pushed friendship between these two opposite comedians. Kevin Hart has been getting some great roles lately, and you have to respect the guy for pushing himself into stardom in the last decade, but Will Ferrell seems to put out a movie every once in a while that seems like he either didn't chose to do the movie, and isn't into it, or he pushes a concept too hard because he thinks it's funnier than it is.
That seems to be my feeling for this one – the team-up of these two actors might be a power move for Kevin Hart, but it seems like a waste of potential for a team-up in general. The oblivious, rich, arrogant white guy that hires black guy to train him for prison seems risque enough for these two to pull off, but doesn't seem like it will be worth the time when it comes out in theaters. Let's wait to see the second trailer before we judge the movie too much, but from this first "teaser" trailer, hopes are not high for this one.What do you guys think of the premise? Is it at a middle ground of stereotypical racist/funny to actually work or is it too much? Do you think this comedic duo are the right ones for these roles?Let us know what you think below!12/21/2014 – 12:51 amby James