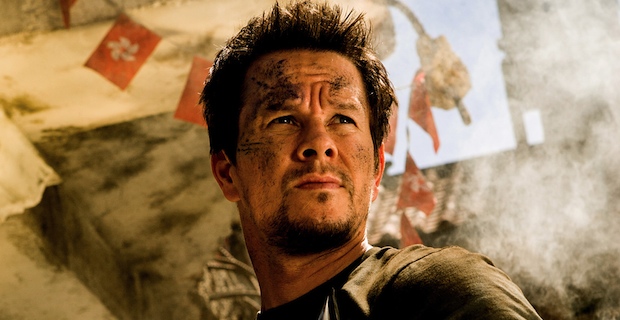 (Source ScreenRant.com)
The news comes from ScreenRant.com, but Mark Wahlberg just confirmed he will continue on with the Transformers franchise. Although Transformers: Age Of Extinction didn't exactly improve the franchise, it earned over $1 billion worldwide (the second highest grossing in the series).
While doing an interview with MTV to promote his new film The Gambler, the topic of the future of Transformers came up, and of course the franchise continues, & Mark Wahlberg is returning, but director Michael Bay might not be.
"Yeah, I committed to doing a couple more… you know I can't speak for Mr. Bay, but something tells me we'll be on the set soon."
While the franchise continues, and the storyline with Mark Wahlberg keeps going, there's no word on what the plot will be, but it's rumoured that the story will be a trilogy.
It was reported a few months back that Paramount Pictures had a 2016 release date for the next Transformers, but with Mark Wahlberg working on press for The Gambler, and filming is soon to start on comedy Daddy's Home, soon could mean anytime in mid-2015.
What are your thoughts on the Transformers franchise? What about a Transformers trilogy starring Mark Wahlberg? Who could you see taking the director's seat from Michael Bay in Transformers 5?
Let us know below!
12/19/2014 – 1:29 am
by James