(Source IMPawards.com)
The first set image comes directly from the James Bond Twitter page and is an image of the clapperboard for the upcoming 24th James Bond film: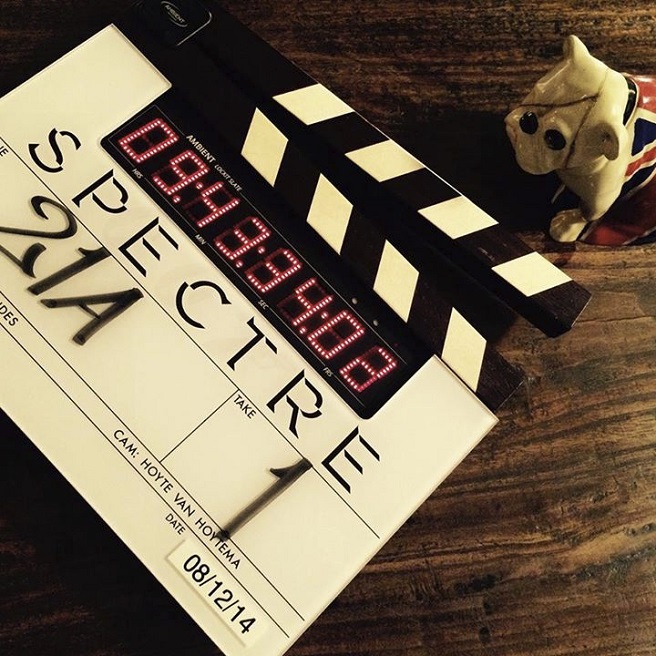 (Source James Bond Twitter)

The latest cast details reveals Dave Bautista, Christoph Waltz and others joining the James Bond villains.
Here's the official synopsis from IMDB.com:
A cryptic message from Bond's past sends him on a trail to uncover a sinister organization. While M battles political forces to keep the secret service alive, Bond peels back the layers of deceit to reveal the terrible truth behind SPECTRE.
The next installment in the James Bond franchise, Spectre (Nov. 6, 2015) has started filming, with the main focus of the movie being around the evil agency behind the title; SPECTRE: SPecial Executive for Counter-intelligence, Terrorism, Revenge and Extortion.
Someone created a fan-trailer for the upcoming Spectre, using footage from previous James Bond movies.
Watch the mashup fan-made trailer below:


What do you think of the fan made trailer? Any thoughts on the casting? What about the poster/plot?
Let us know below!
12/12/2014 – 11:39 pm
by James