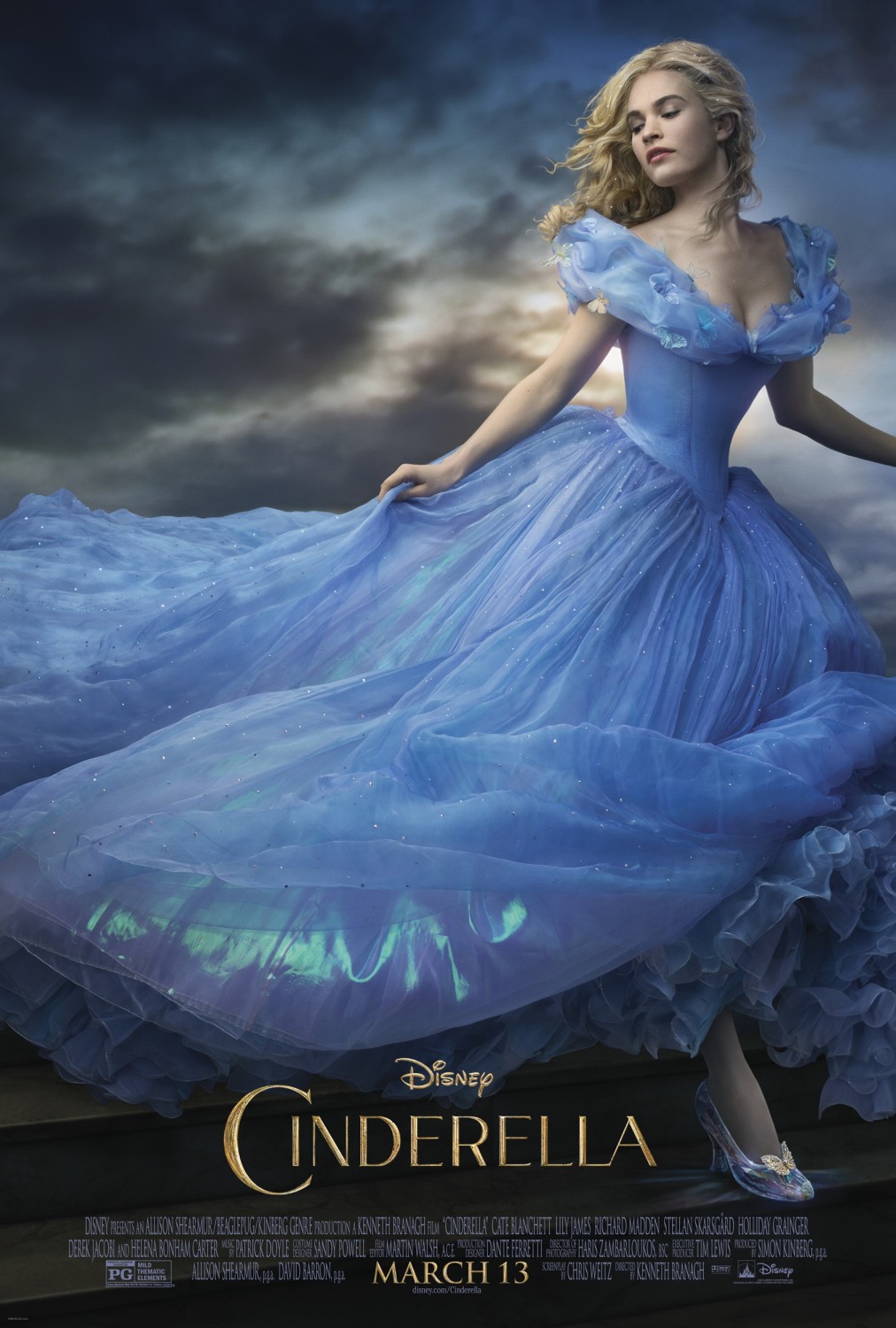 (Source IMPawards.com)
Yet another remaking of a classic tale, but this time Disney invested in doing a live-action Cinderella. Fortunately, the trailer looks interesting and special enough that the audience will eat the real-life Cinderella more than the animated versions before it. I can respect the film for taking actors out of the comfort zones with Lily James playing Cinderella herself, and Helena Bonham Carter playing the Fair Godmother was a nice touch. On the other hand, we have a couple cast reunions of sorts; with the predictable casting choice for Prince Charming of Richard Madden reunites him with Game Of Thrones cast mate Nonso Anozie, while Lily James/Cinderella's step sister Drizella is a cast mate of hers on Downtown Abbey.
Here check out the first trailer and let us know what you think!

Any thoughts on the casting? What about a live-action remaking? How do you think the story can change if it is live-action versus animation/cartoon?
Let us know below!
11/21/2014 – 3:06 pm
by James