Marvel Studios has released the latest names & release dates for their Phase Three line-up of superhero movies.
First up is Captain America 3 which is officially titled Captain America: Civil War, which we guessed almost two months ago, which will star Chris Evans as the Captain, and Robert Downey Jr. as Iron Man.
Marvel's Civil War comic series sees Iron Man & Captain America fight against each other on opposite sides of the SuperHero Registration Act, where Cap stands for the identities of superheroes to maintain private, and Iron Man is pushing for the registration. They also hinted that Black Panther (below) will have a part in CA: Civil War.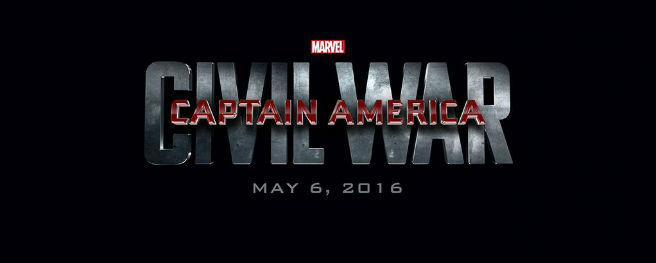 Here's an interesting thing Kevin Feige said about using the Civil War in the movie universe even though Marvel doesn't have some of the rights, more specifically Spider-Man (currently owned by SONY) and secret identities.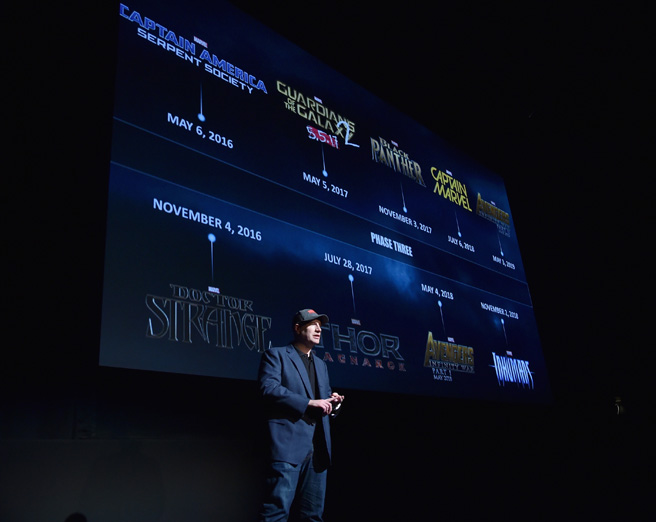 I don't want to give too much away, but needless to say, the generalities of the act are the same. Something happens, perhaps it's cumulative for things that have happened though all of the movies leading up to this point. It has made the governments of the world say "we need to have some oversight of these guys. They need to report to somebody. So it becomes more… it falls under that umbrella, rather than "you have to take off your mask." It's not about the secret identity thing, as much as it is about, overall, who reports to who, and who can agree to oversight committee. Because as of now, in Avengers 2, there is no more security council, there is no SHIELD, obviously. Stark is paying for it, Captain America is running it, and things occur that will make governments begin to question.
Earlier today, TheSecondTake reported that Benedict Cumberbatch is set to play Doctor Strange in the upcoming feature:



Then comes the obvious Guardians Of The Galaxy 2, which will be a direct sequel to (Guardians Of The Galaxy) the highest grossing superhero movie of 2014, and making the top 10 highest grossing superhero movies of all time:

They just cast Chadwick Boseman (42, Get On Up) as Black Panther, and apparently he's signed a 5 movie deal with Marvel (we could be seeing Chad Boseman as Black Panther in Captain America: Civil War). Check out this video from the crowd as Chris Evans and Robert Downey Jr. introduce and reveal that Boseman is Black Panther: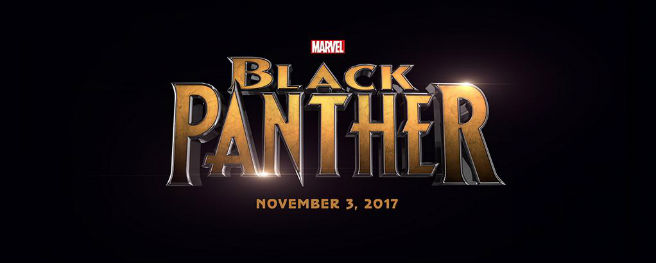 Also check out this concept art for Black Panther: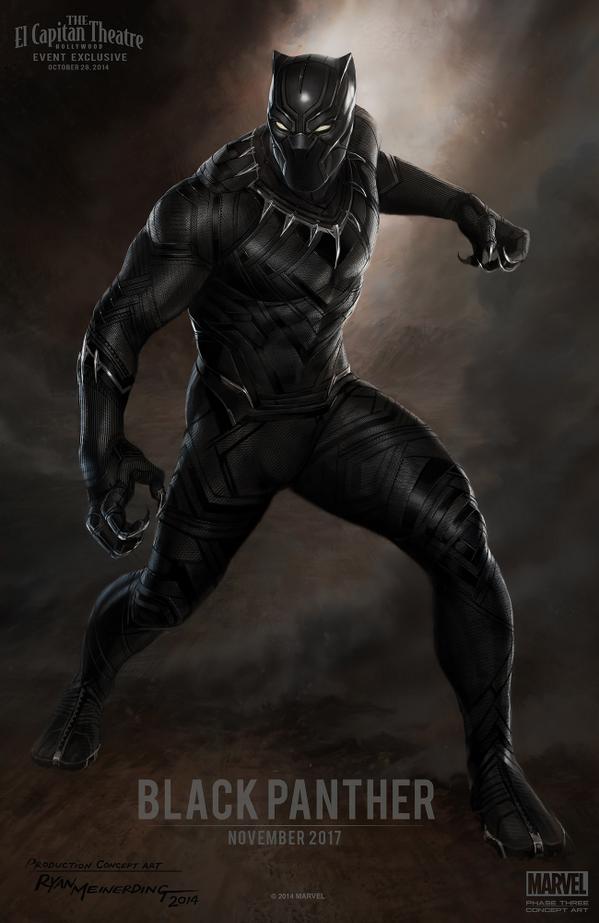 The next time we see the Avengers together will be this summer with Avengers: Age Of Ultron, but I'm guessing we'll see more Avengers pop up in Captain America: Civil War. Robert Downey Jr. is already said to co-starring, which makes sense, but we could also see Chadwick Boseman introduced as Black Panther in CA: Civil War. NOW, here's where it gets kind of cool. Thor isn't technically a citizen of Earth, so the Civil War doesn't concern him. But, a government made and controlled clone of Thor named Ragnarok has a little part in the Civil War (and ends up killing Golliath). Just check out the title for Thor 3.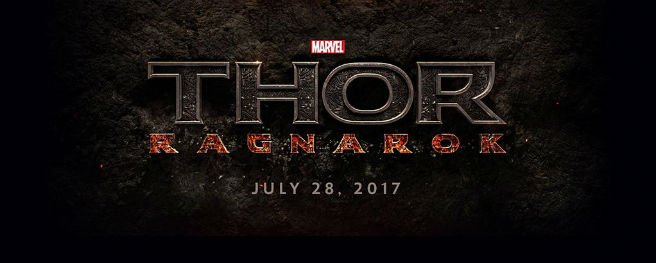 There's nothing online about the Inhumans movie except that Vin Diesel said Inhuman and people thought he was hinting at something.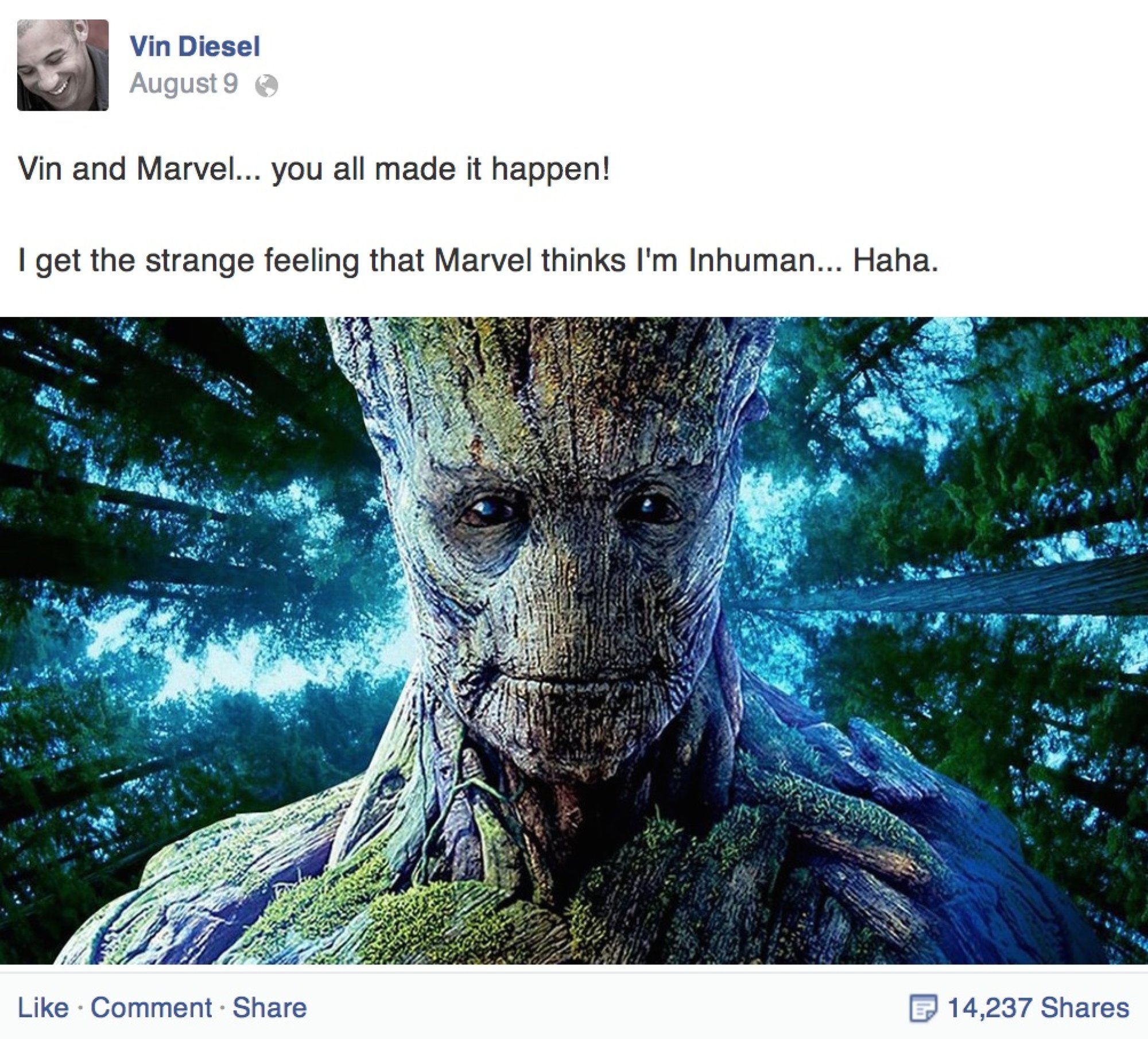 No casting or plot details yet. This is what the Inhumans look like:
Currently there is no word on plot or cast for Captain Marvel, but here's the first promo:


Here's where it gets interesting. It looks like Avengers 3 will be split into Part I & Part II in order to fully capture the story. Good thing it's the Avengers, usually it's a gamble when you split up a movie into two parts. But who am I kidding, The Avengers: Age Of Ultron trailer got viewed 34.3 million times in the first 24 hours it leaked online… so The Avengers franchise can basically do anything and people will go see it… like me.

What do you guys think of the next Phase of Marvel movies? Any thoughts on the Black Panther casting? What do you think about all the crossover possibilities for all the these characters to jump into each others films?
Also, where's HULK & Black Widow's movies?
Let us know what you think below!
10/29/2014 – 12:39 am
by James