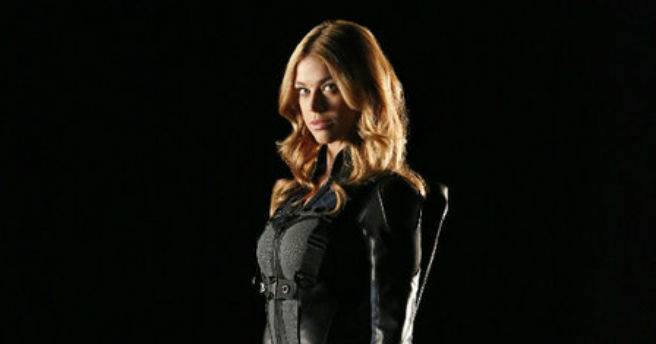 Last week on Agents Of S.H.I.E.L.D., we saw Adrianne Palicki as Bobbie Morse, but now, we've got a look at her costume for her super-side, Mockingbird.
Costume designer Anne Foley shared some insight on the design.
"I looked at all of her comic appearances and really wanted to try to bring elements of the look from the comics into the costume that we're doing now for the show because I know it's important to the fans," remarked Foley. "It's important to me to keep certain elements, but we had to change it, obviously, for practicality, because it had to fit into our world. It had to have a kind of tactical feeling to it too so that it made sense in our universe. (JoBlo.com)
Check out her in some stills from next Tuesdays episode:
What do you guys think of Palicki as Bobbie Morse? How about as Mockingbird? Any thoughts on her costume?
Let us know below!
10/23/2014 – 7:33 pm
by James