The first promo pics from the Hitman reboot/sequel Agent 47 are here!
Timothy Olyphant has been replaced as the quiet, bald and dangerous Agent 47 from the Hitman movie franchise.
Check out the first promotional images of Rupert Friend as Agent 47: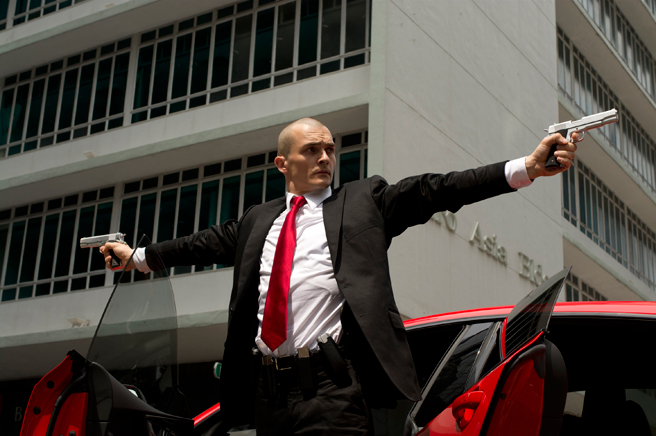 There is no word on plot, but it's a 100% reboot. No one from the 2007  Hitman is returning for this one… And so far, I don't know if that's a good or bad thing for Agent 47…
First time director Aleksander Bach is helming the reboot, with a script from Kyle Ward (Machete Kills), Skip Woods (A Good Day To Die Hard) and Michael Finch (Predators).
First time director, recast lead, with a script from the minds that brought us Machete Kills & A Good Day To Die Hard…
I'm neutral for this one. I'm excited to see where they take it, but so far – not impressed…
The below image shows Rupert Friend (Homeland)  as Agent 47, and Hannah Ware (OldBoy) as Katia. Zachary Quinto (Star Trek) and Thomas Kretschmann (Avengers: Age Of Ultron) co-star.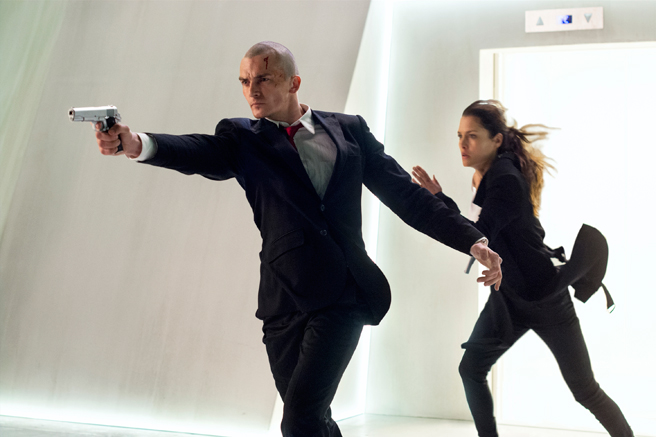 (Source JoBlo.com)
The reboot is set for a February 27, 2015 release.
What do you think? Any thoughts on the new actor? What about the video games?
Let us know below!
7/25/2014 – 3:35 pm
by James