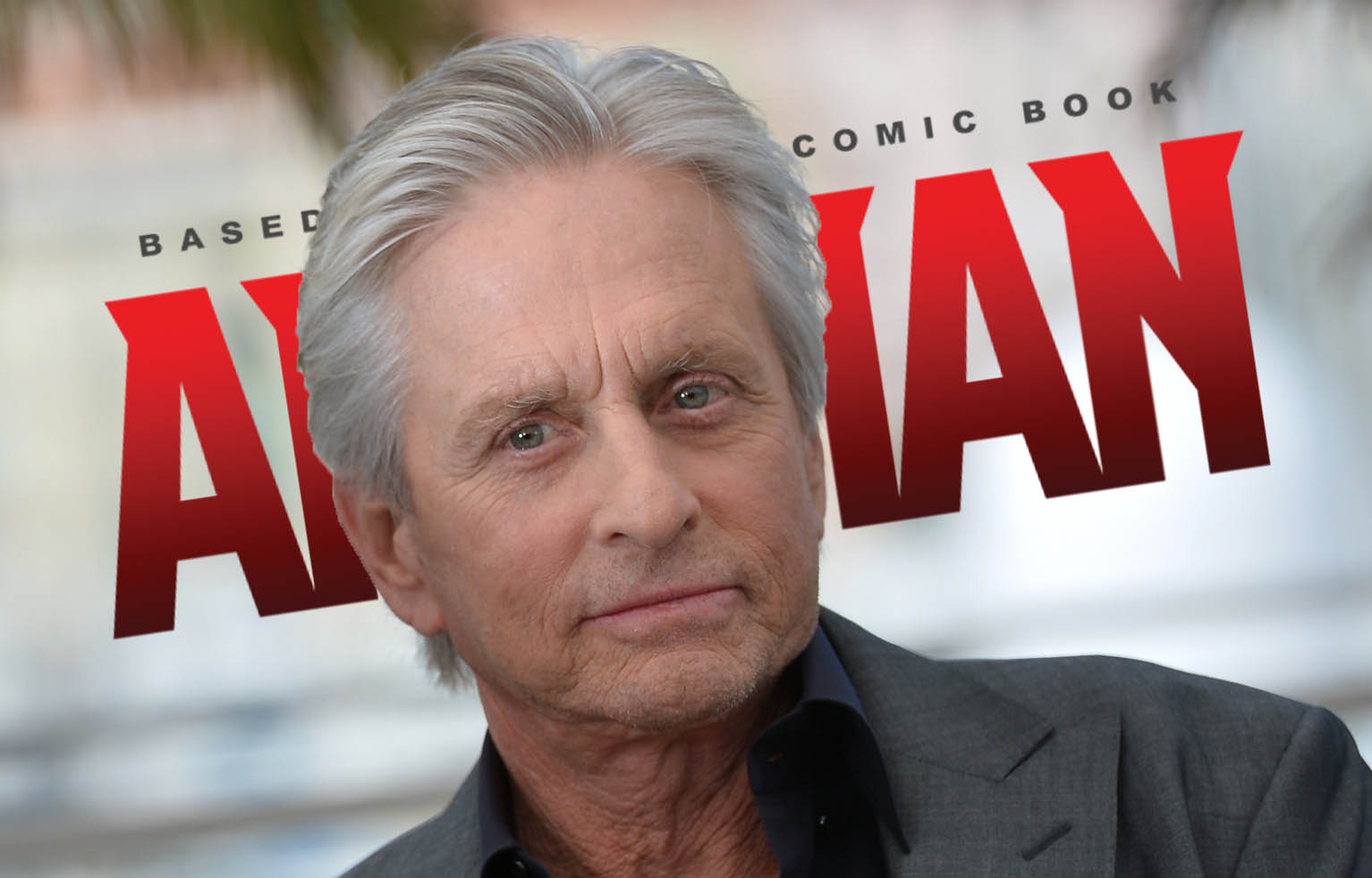 (Source SuperHeroMovieNews.com)
Michael Douglas has been confirmed (according to Variety.com) to play Dr. Hank Pym in the upcoming Ant Man movie, alongside Paul Rudd.
Just a little under a month ago (Dec. 20th, 2013), news broke that Paul Rudd would play the lead in "Ant Man" (July 31, 2015). But at the time, there was really no say on what character he would be playing. The obvious assumption would be that he would be Dr. Hank Pym, because he was the original Ant Man…
But now, word has broken that Michael Douglas (Wall Street) will play the original Ant Man Dr. Hank Pym, and by default, Paul Rudd will play Scott Lang, who, when Pym retires gets the Ant Man "torch" (so to speak).


(Source ComicBookMovie.com)
From Variety.com:
"With Hank Pym's rich history in the Marvel Universe, we knew we needed an actor capable of bringing the weight and stature to the role that the character deserves," said Marvel Studios president Kevin Feige. "We felt incredibly relieved when Michael Douglas agreed to step into the part with the charm and fortitude he brings to every character he inhabits, and couldn't be more excited to see what he will do to bring Hank Pym to life."
This could be an interesting storyline for the upcoming Ant Man movie, a possible passing of the torch for the character.
What do you think of this casting news? What do you think of the possible storyline? Any thoughts on who else will be added to the movies cast soon?
Let us know below!
1/14/2014 – 3:28 pm
by James