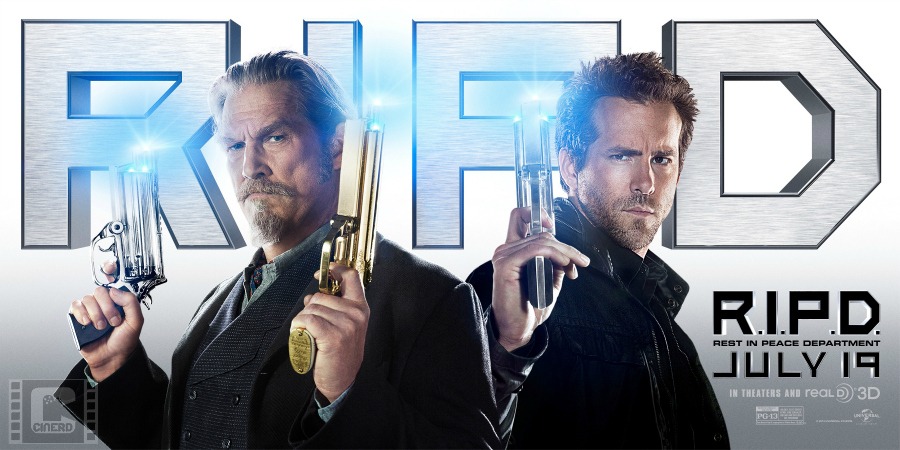 (Source Latino-Review.com)
Ryan Reynolds and Jeff Bridges team up to kill "Deados" in this "Men In Black" style sci-fi flick.
The two seem to have this uncomfortable chemistry throughout the movie, which  allows for some (emphasis on some) funny jokes from Bridges' character towards Reynolds', and not a lot going from Reynolds' side back. Unfortunately, the only funny scenes from Ryan Reynolds' character are from James Hong. (You would understand that comment if you watched the trailer).
I expected a bit too much from R.I.P.D. and it's too bad that it didn't come out as great as I thought it would be. Given, the CG for the movie was fantastic – meaning the "Deados" were the ugliest characters I've seen in a while in a movie. So good job there.
I would have to rate this movie 6/10.
If you want to see a good, funny Ryan Reynolds movie this weekend, go out and see Turbo instead.
What do you guys think of the movie? Have you seen it? What are you going to see this weekend?
7/19/2013 – 7:15 pm
by James