First I'll sum up 2013 and 2014 for Arnold:
(Source ExpendablesPremiere.com)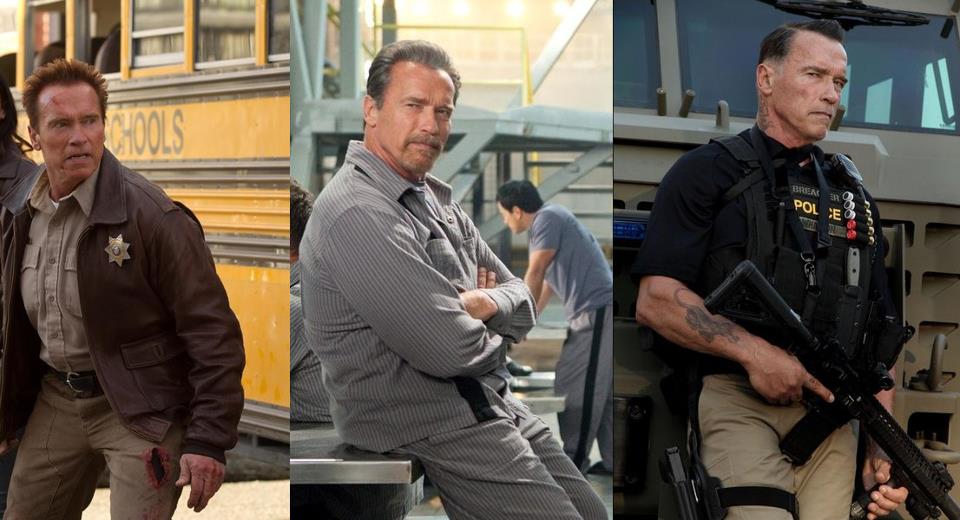 Starting with the action-packed "The Last Stand" (2013), Arnold Schwarzenegger made his return to the big screen a good one, with great comedic relief from  Luis Guzmán and Johnny Knoxville. Arnold only has 2 movies in 2013: "The Last Stand" and "The Tomb" but he has "Ten" and "Legend of Conan" coming in 2014. Leaving "Triplets", "Terminator 5" and "Expendables 3" sort of floating in the air, waiting to get made.
So far, Schwarzenegger has recovered from his scandal well; it's almost like most people forgot he used to be the Governor of California… then got in trouble for being involved with another lady than his wife… I'm just glad he's back to kick ass in his senior years, before he won't be able to anymore.
His movie "The Last Stand" was well received in theatres, and I'm sure "The Tomb" (which he stars alongside Sylvester Stallone), will be too. The plot for it is as follows, according to IMDB: "When a structural-security authority finds himself incarcerated in a prison he designed, he has to put his skills to escape and find out who framed him." Set for a September 27th release, we'll see Arnold team up again with buddy Sylvester Stallone to break out of a futuristic prison.
(Source WhoDatedWho.com)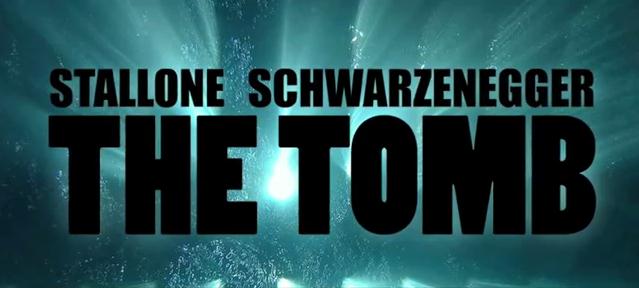 Schwarzenegger and Stallone in this set photo of The Tomb: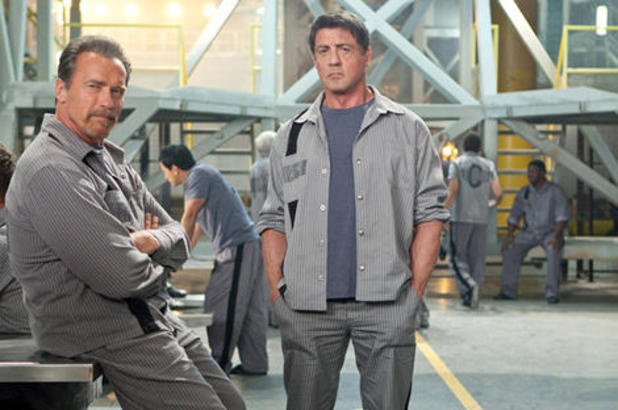 (Source BeyondHollywood.com)
The movie I'm more excited about seeing is "Ten" (2014), IMDB posted: "Members of an elite DEA task force find themselves being taken down one by one after they rob a drug cartel safe house" as the plot and this picture as a primary poster: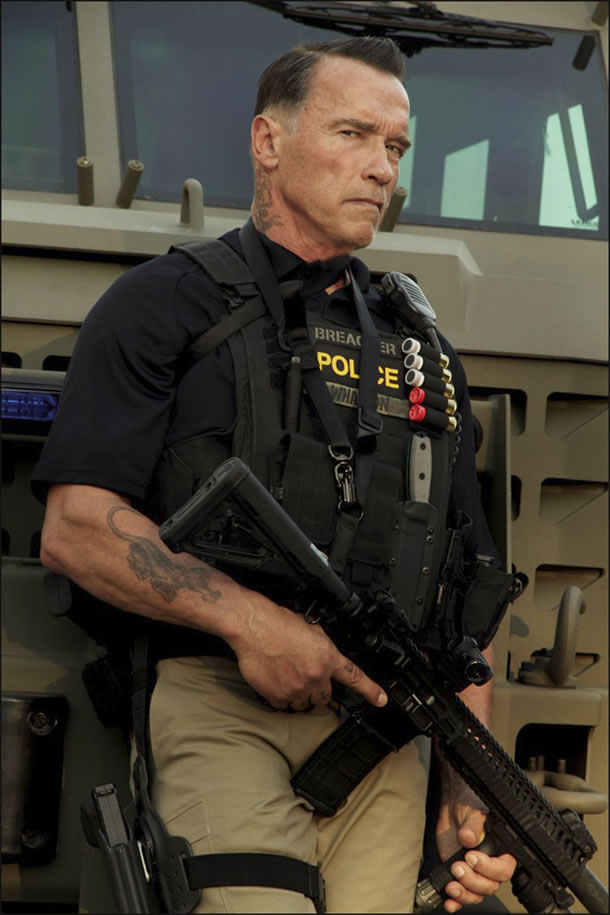 (Source Collider.com)
I just cannot wait for the awesome that will come from this one.
OK. On to the weirdest news, at age 66, Arnold Schwarzenegger will return as iconic character Conan in "Legend of Conan" (2014) where we will see him as an aging Conan as the king that has to defend the throne from a younger more powerful force.
(Source SandwichJohnFilms.com)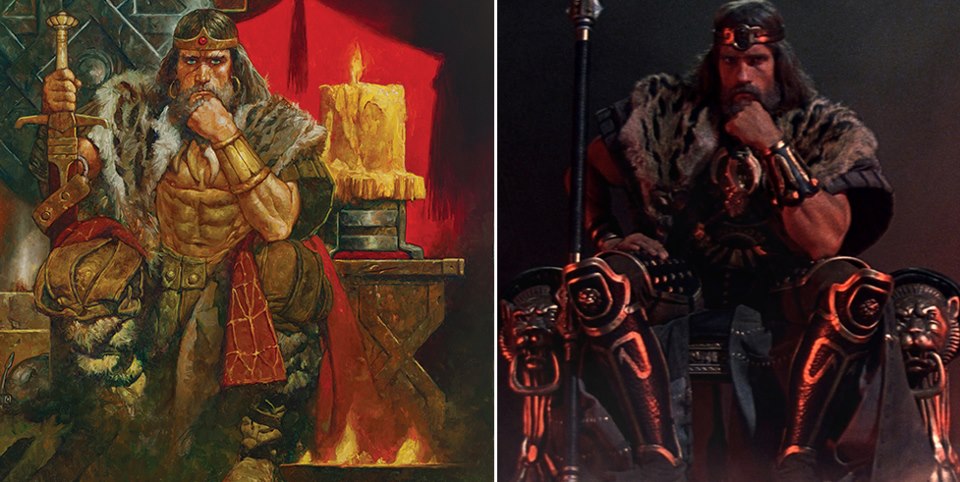 The cover image of the "Hour of the Dragon," the Dark Horse, compared with a screen the film Conan Schwarzenegger. Realize that the skin covering the shoulders of the king is almost identical … a tribute?



(Source SandwichJohnFilms.com)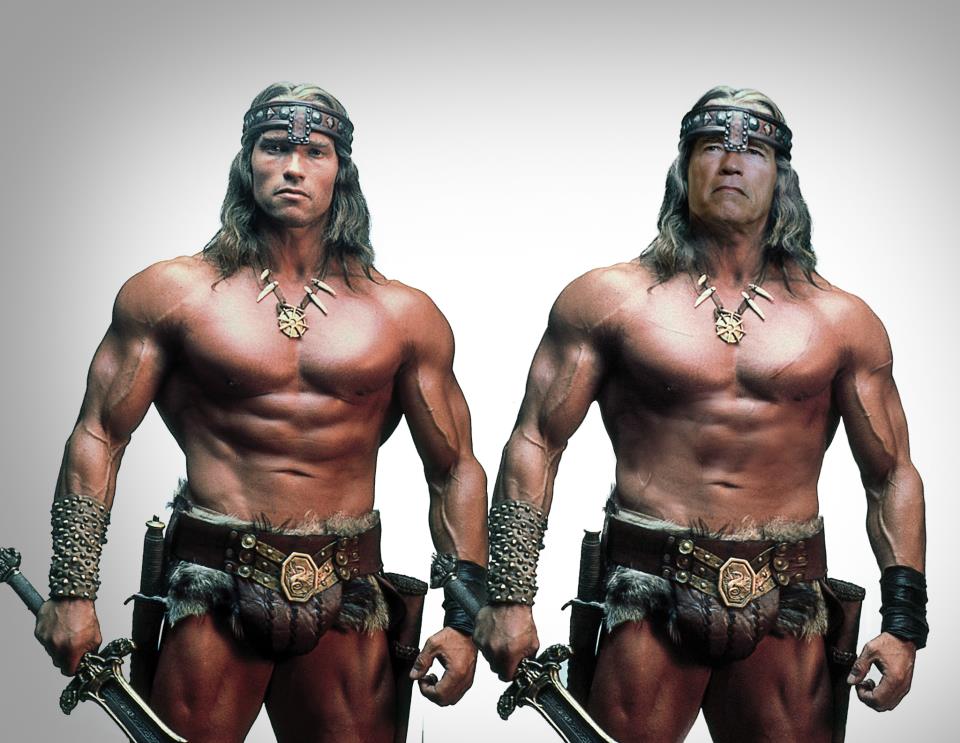 (Source SandwichJohnFilms.com)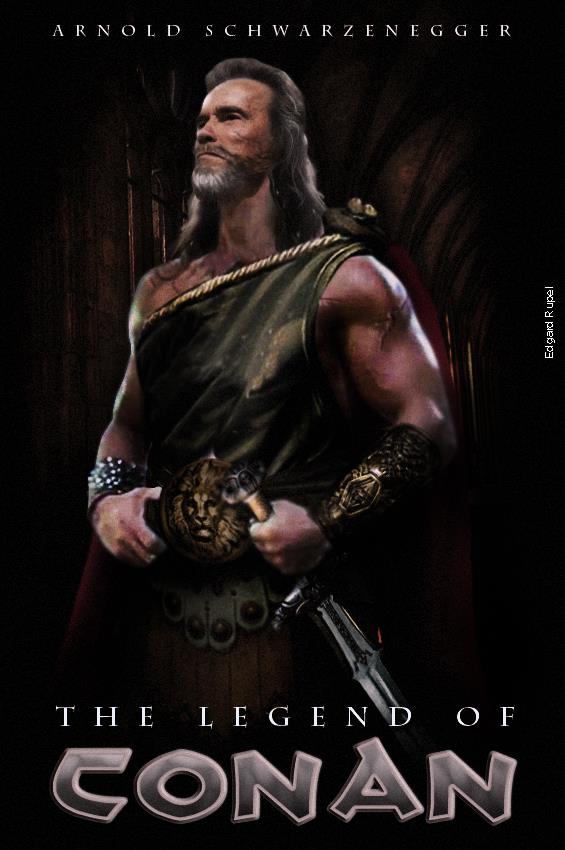 (Source SandwichJohnFilms.com)


(Source SandwichJohnFilms.com)



(Source SandwichJohnFilms.com)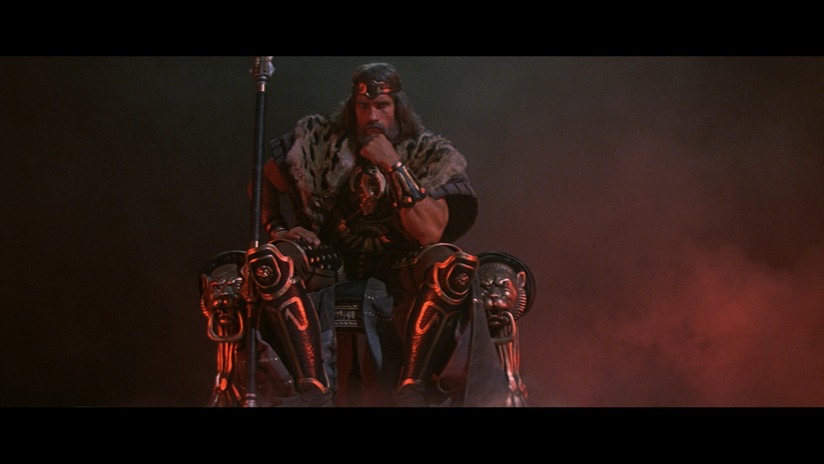 (Source SandwichJohnFilms.com)
The cool part:  Arnold will be Conan again!
The weird part: They rebooted Conan the Barbarian in 2011… and the Legend of Conan is a direct sequel to the 1984 "Conan the Destroyer"… awkward.


(Source AidanMoher.com)
It's like they wanted to start the Conan series over and continue it as a franchise with Jason Momoa as Conan, but since the movie got such low ratings, Arnold felt it was his duty to come in and reclaim the throne to show who the best Conan really is.
I quickly Googled it and found some great fan made pics for "Legend of Conan"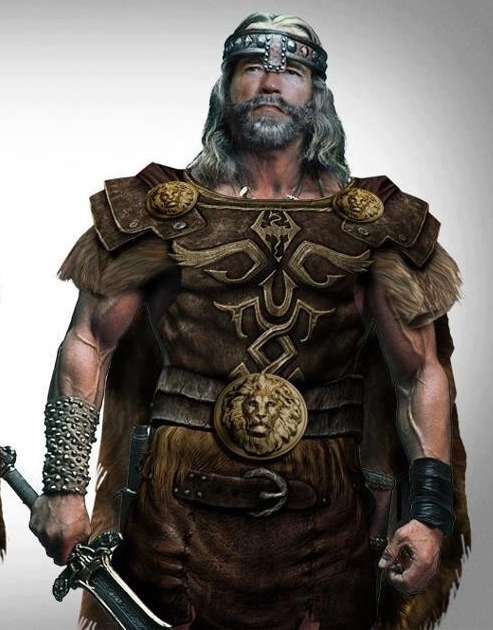 (Source SandwichJohnFilms.com)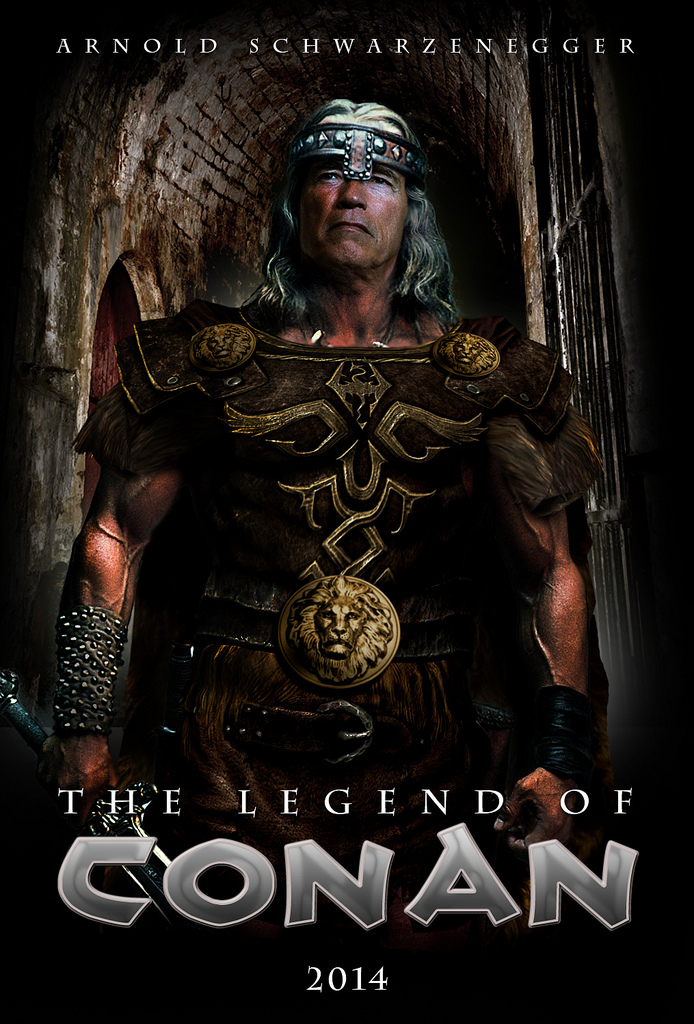 (Source www.Facebook.com/ConanKing2014)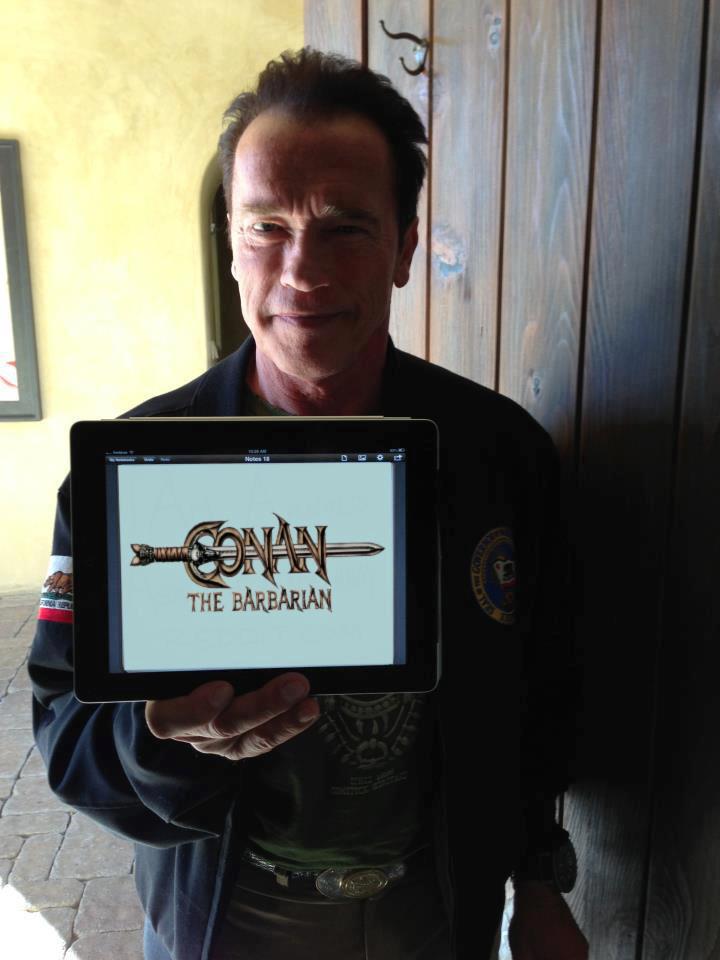 (Source www.Facebook.com/ConanKing2014)
These two were the best, by far and I'm impressed Arnold would go back to Conan just for the fans.
Onto "Terminator 5", Arnold is set to play the Terminator yet again, but it's unknown whether he'll be a good or bad Terminator this time. The thing that worries me is that Arnold is coming on being 66, and although it looked like he was in "Terminator Salvation" (2009), he wasn't, that was all Computer Generated images…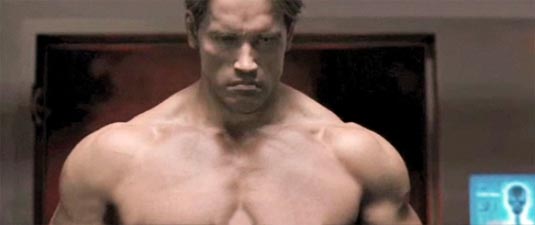 (Source TechMash.co.uk)
The body was based off of Roland Kickinger's body they transformed his face into a young Arnold's through Computer Generated Images similar to the process done for "Tron: Legacy"'s star Jeff Bridges:

(Source FilmRehab.com)
James Cameron has been in talks with Arnold to star in Terminator 5, for real. The problem would be that Terminators don't age…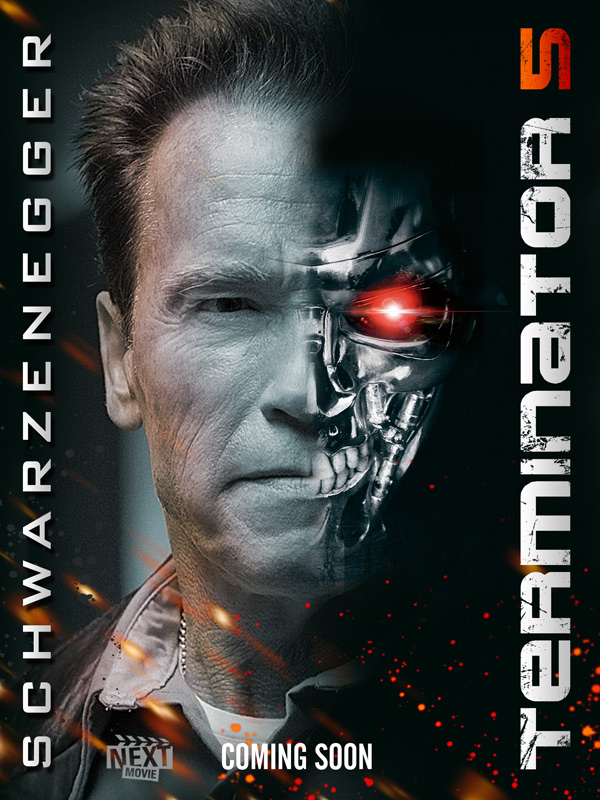 (Source JustAllnthing.com)
Arnold will be back in the next instalment of the franchise that is bringing just about every action star into one spot and making them fight together or against each other. It's pretty awesome. Anyway, Arnold will be returning as his character (Trench) who in "The Expendables" seemed to be a friend of Stallone's, but that kind of friend you hate, and are always competing against… and he came back in Expendables 2 to save Stallone and his friends in a time of need, and then fought along side of them to defeat JCVD, who played the oh-so-cleverly named bad guy: Vilain… is that American for foreign "villain"? Apparently Arnold filmed his part in only 5 days, a week before he started filming "Last Stand", and did it as a favour to Stallone, free of charge. The word on the street is that Schwarzenegger will have a larger part in Expendables 3, it is unknown what the plot is, but there have been rumours of who might be coming back and who will be starting their Expendables debut.
What do you think about Arnold's return to the big screen? What are your thoughts on all the sequels he'll be in? Who do you think will be in The Expendables 3?
3/3/2013 – 11:51 pm
by James