About 11 months ago, some of the most perplexing news came out (and I'm just posting about it now because I'm sure some people have still not heard) and here it is: There will be a sequel to the 1988 comedy "Twins" (starring Arnold Schwarzenegger and Danny Devito), entitled "Triplets" adding Eddie Murphy to the already odd looking family photo.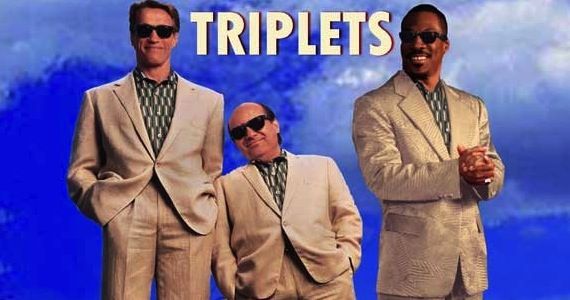 (Source Beiruting.com)
To summarize "Twins", for those who haven't seen it, Devito and Schwarzenegger, play Vincent and Julius Benedict who are brothers who were created in a government lab, well, Arnold was created to be a perfect being, and Devito was "the extra" (as said in the movie). Julius (Schwarzenegger) was raised on an island to become a perfect specimen through brain and body training, whereas Vincent (Devito) was put up for adoption and they were separated at birth. When Julius finds out he has a twin brother, he seeks him out and finds him in jail in America and bails him out. From there, we see how innocent Julius is, and how mischievous Vincent is, while he steals cars to pay off his debt to some gangsters. Julius continues to search for those involved in the government experiment that resulted in their birth, and tracks down his mother, and one of his fathers (they have 6 dads and 1 mom).
They all end up together and live happily. I just finished re-watching the movie, and I'm almost certain that this sequel might have to bend the rules of continuity for obvious reasons.
First reason: The beginning of "Twins" showed that Julius and Vincent were born at the same time, no mention at all of a third child. Possible Exception: Throughout the movie you find out that well first, Julius and Vincent didn't know about each other (Vincent didn't even know he was part of an experiment), they also thought that their mother died while giving birth to them, and finally, the mom didn't know that they survived their birth. Basically, the government experimenters lied to everyone about everything… so it's possible that they left out that they left out that there was a third Benedict boy.
Second reason (border-lining the obvious): Julius and Vincent had 6 fathers' DNA and 1 mother, and they were all caucasian. Making it unlikely they could have a black brother. Possible Exception: then again, Julius has a thick Austrian accent and Vincent is Italian so… I guess anything is possible as long as it adds to the comedic plot.
Third reason: With Eddie Murphy added to the family, what exactly is the story? If it's just the same as before (Julius seeking out his long lost brother), the only funny part of the movie would be seeing all these actors together… which could get old pretty fast.
Fourth reason: The age difference. "Twins" worked out fine making us think that Devito and Schwarzenegger were the same age, where as in real life, Devito is 3 years older than him. This didn't make that much of a difference that long ago, because Arnold just looks superior to Danny, he actually looks older. But the problem today is that Eddie Murphy is only 52, making him 14 years younger than Arnold and 17 younger than Danny… That's a bit hard to pull off as them being triplets…
Possible Exception: They're actors! They convince the audience that they're younger than they really are all the time. Have you seen "The Last Stand" or "It's Always Sunny in Philadelphia"? This is Danny Devito during an interview about his show: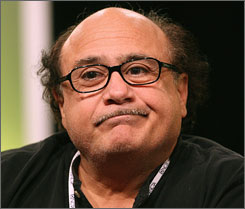 (Source Televicious.com)
And this is him off set: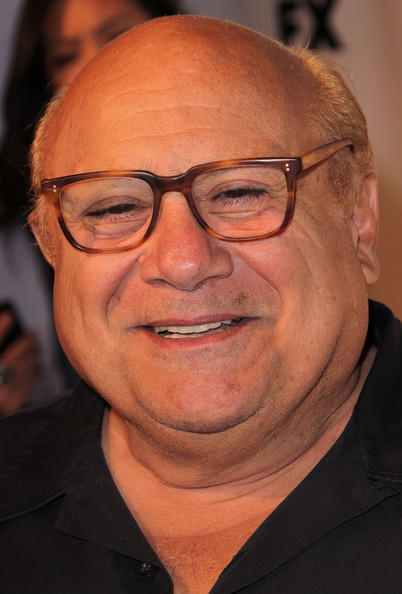 (Source Examiner.com)
Arnold in his latest action movie "The Last Stand" (2013):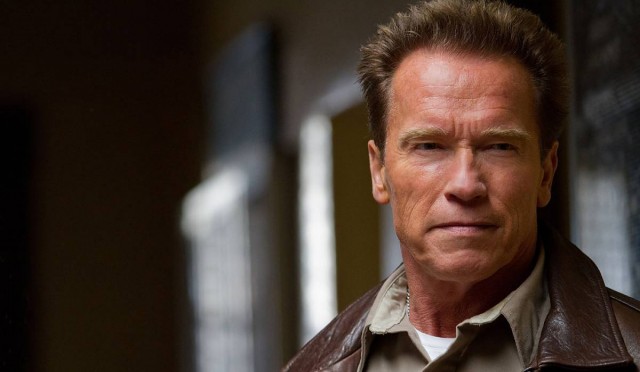 (Source Reelz.com)
And in real life (2012):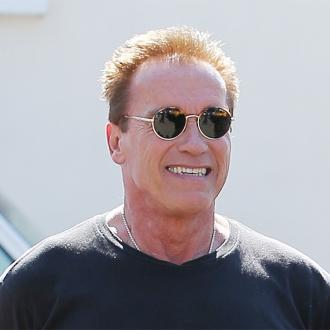 (Source www.TV3ie.com)
It's crazy what a little bit of makeup and hair dye can do… I'm not worried about Eddie Murphy though, given his time with playing different characters (different races, ages and even genders). I assume "Triplets" will have the three brothers' aged somewhere between Murphy's actual age (52) and Devito's (69), maybe mid-50's and that won't be a problem.
Reason it might not be good:
(Source StageDoorDish.com)
Josh Gad is writing it. I've seen him in different shows and movies like "Modern Family", "21", and "Mardi Gras: Spring Break" and the trailer for "jOBS". All of which roles I find him an overrated character: fatty best friend. Which is fine, Dan Fogler, Jack Black, Zach Galifianakis, and many others have made a career of being the "funny fat guy", so my probably is this: he's not the best writer, looking at his most recent show that he writes, stars in and produces: "1600 Penn". The show was said to be "NBC's response to Modern Family"… Which is sad, because 1600 Penn is just awful. What a shame, the premise isn't bad: the irresponsible son of the U.S. President gets into trouble a lot. That seems like it would work, but… nope. There are a lot of things wrong, and they kind of start with Bill Pullman who plays the President and Gad's father. The show is bad because of this fact: Pullman plays Gad's dad, the U.S. Pres. Here's why: not only do Gad and Pullman not look alike, at all, but it's a disgrace to put Pullman in the position of the President in a comedic show, when the last time Pullman played the President he was kicking alien ass in Independence Day… so it's silly to have him back in the boss position and the only thing he has to deal with is Josh Gad talking too much and causing mischief… And since "1600 Penn" is filled with dry humour, I don't think he should even be involved in "Triplets".
Reasons this sequel could be really good:
1) Sequels to older movies are becoming more popular these days and have been successful at the box office. "Tron: Legacy", "Rocky Balboa", "Live Free Or Die Hard" and "A Good Day To Die Hard", etc. I think the thought of having characters you liked as a kid, reuniting is a great idea, but it can also go badly. There are, unfortunately, probably more examples of reunion sequels, after decades of no contact, going bad than going well. My first example of a "not so well received" reunion, that comes to mind, is "Indiana Jones and the Kingdom of the Crystal Skull" and then "Wall Street: Money Never Sleeps". Lets' hope "Triplets" gets done right.
2) Eddie Murphy is making a comeback and I really want him to. If you don't believe me, watch "Tower Heist" trailer here. The first time I saw "Beverly Kills Cop", I knew Murphy was comic gold, and can't wait to see more of him in the future.
3) Arnold Schwarzenegger is also making a comeback, "Expendables" (2010) was his first movie role since 2004, and his next movie wasn't until "Expendables 2" in 2012 (when he had a slightly bigger-but-not-that-big-type of role), which led to his actual comeback "The Last Stand" which has jump-started his acting career back to life with sequels to some of more popular series starting with "Terminator 5", "Expendables 3", "The Legend of Conan" and obviously "Triplets". With James Cameron attached to T5, Stallone on top of E3, and Arnold returning as Conan, there's no question fans will be entertained and enthusiastic about Arnie's return to all.
Should "Triplets" even be made, or should they just leave the classic 1988 movie alone? Is Eddie Murphy the right choice for a third Benedict brother? What other older movie would you like to see a sequel to?
Leave a comment below to give us your input
3/3/2013 – 10:23 pm
by James