(Source ScienceFiction.com)
Over the last 4 months we've been slowly getting more and more Iron Man 3 posters and the best ones have just shown up.
Here's the first poster we got from IMPawards.com: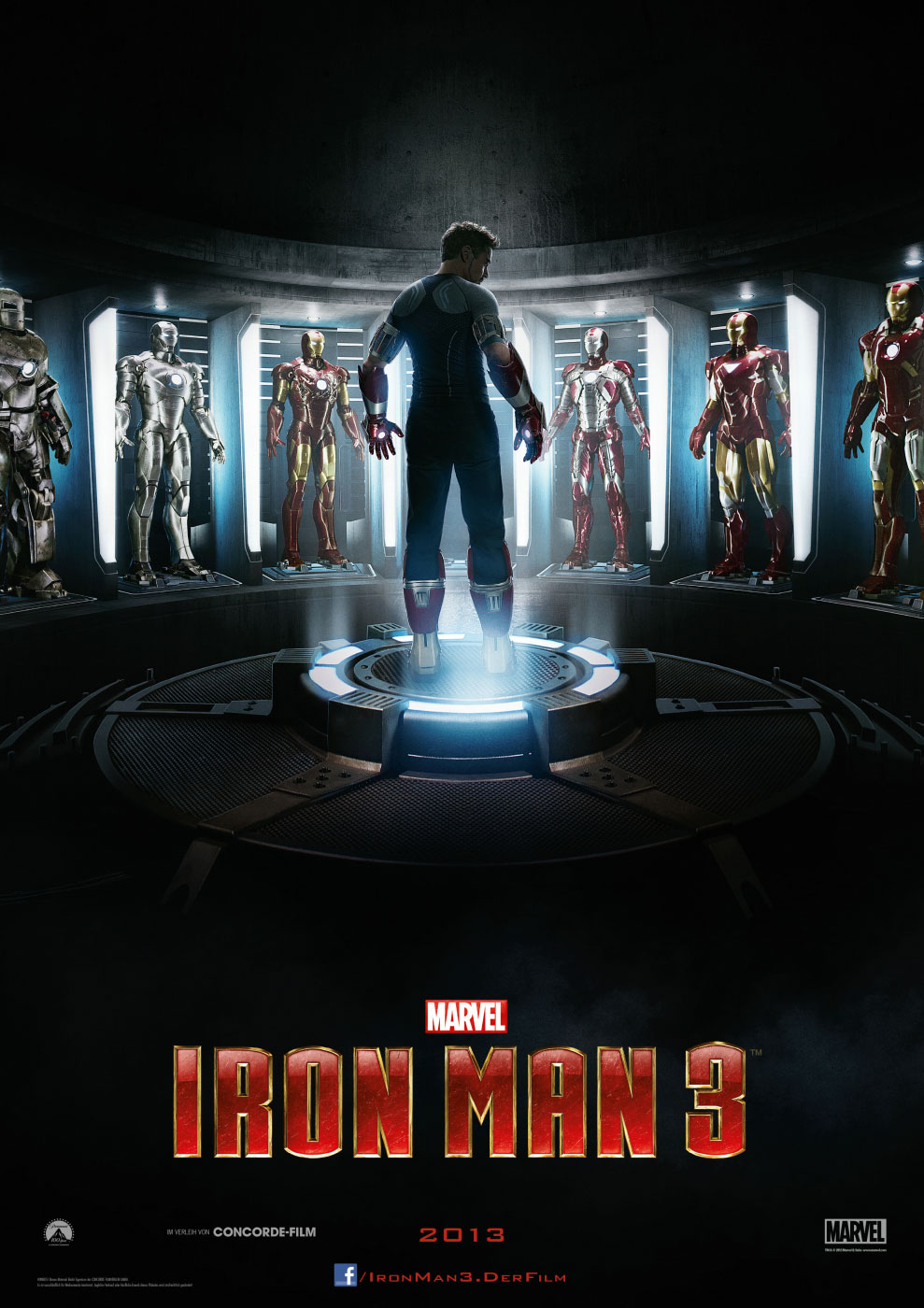 Displaying some of the different armours in order of when they were made in the movies.
But right after that poster came out, we got the trailer, if you haven't  seen it, check it out:
http://www.youtube.com/watch?v=aV8H7kszXqo

Then look at the rest of the posters!
The next one gave us an interesting look at what's to come from the movie:
(Source IMPawards.com)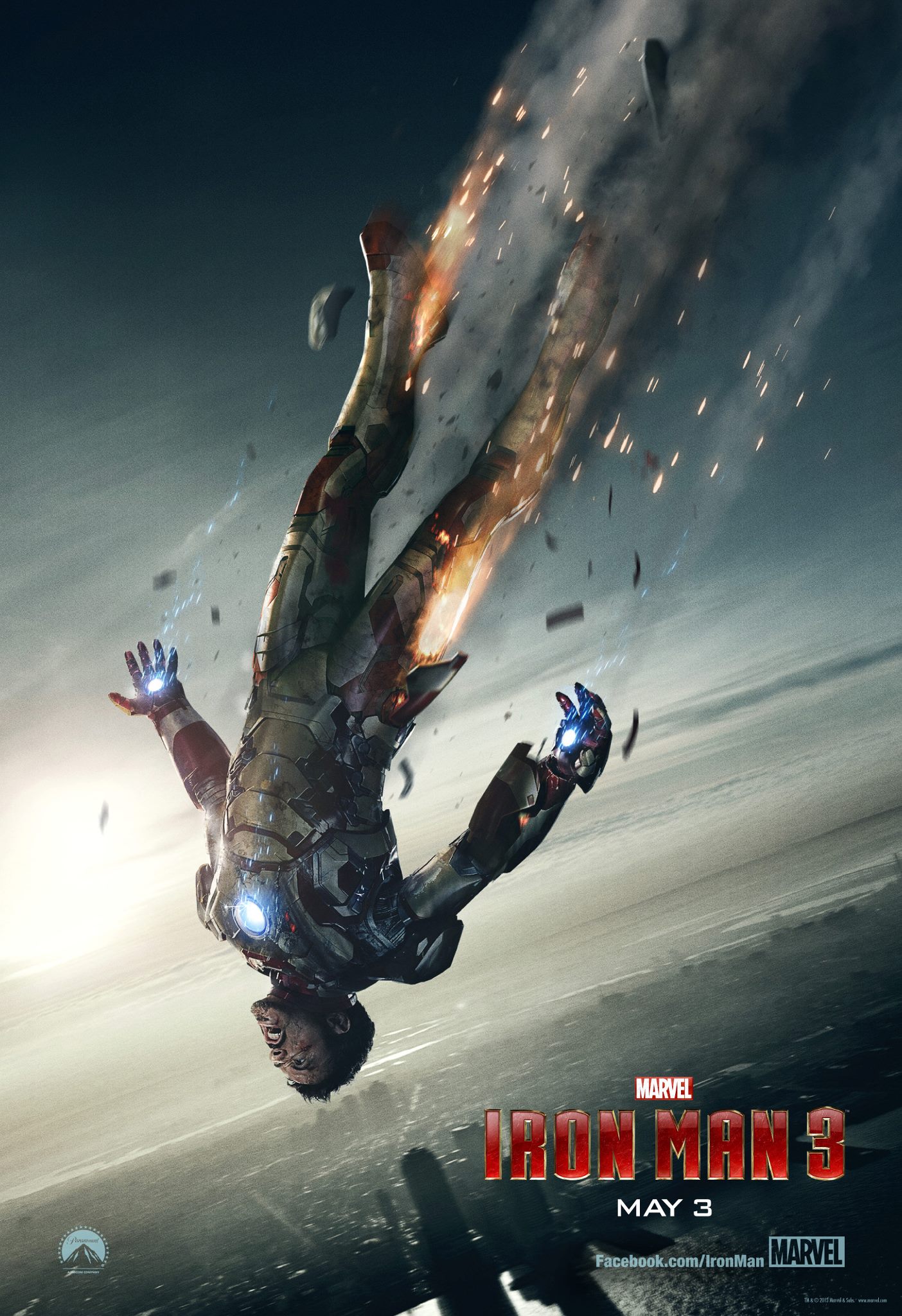 I like this, it's definitely one of the most interesting and captivating posters I've seen in a while, but then I took a second, I looked at it, thinking it looked familiar… So I checked the internet and turns out I was right…
….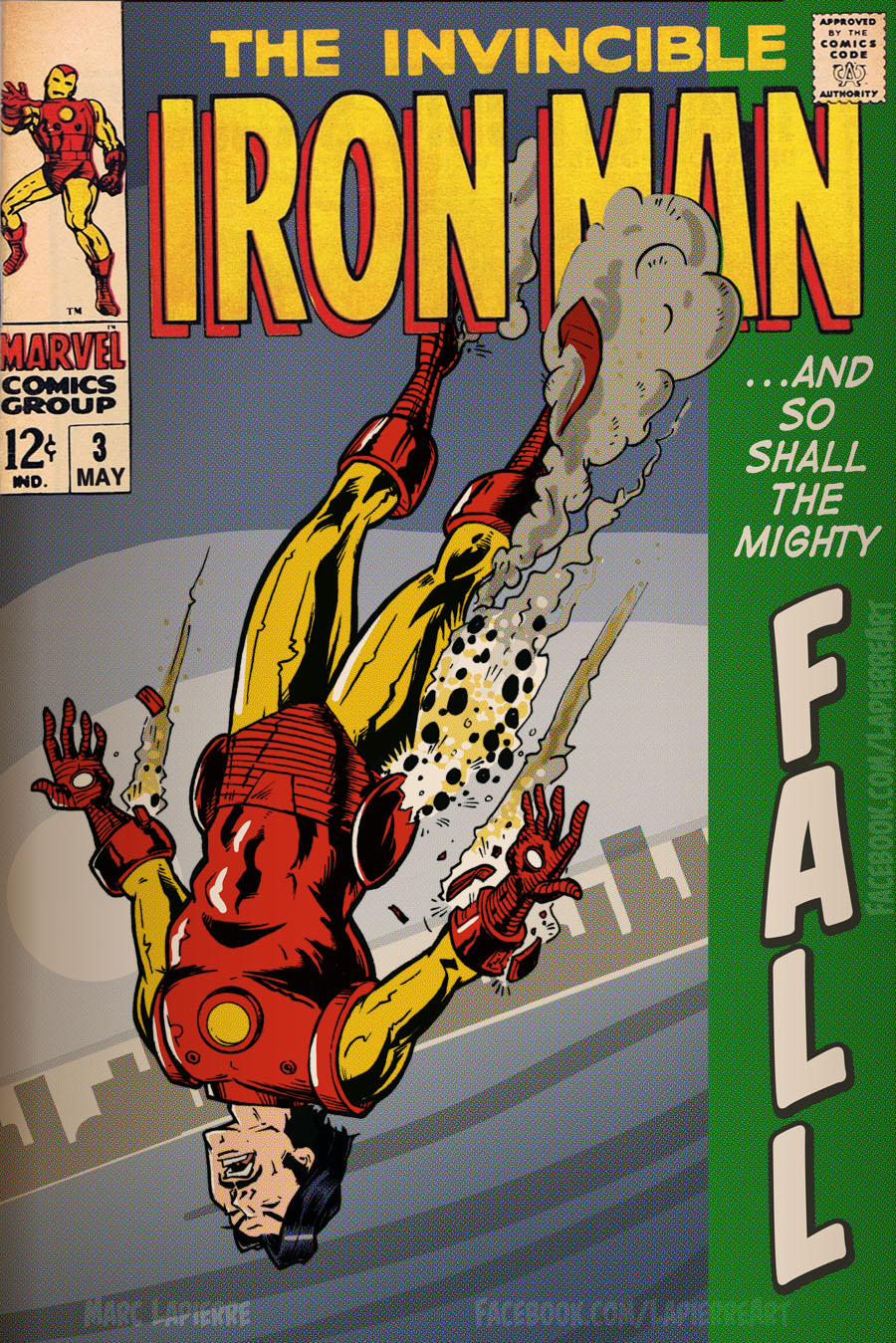 (Source Facebook.com/Lapierreart.com)
Now some people would say that the movie producers stole the poster from the comic, and "that's just lazy", the super-nerds would say that it's an homage to the comics, but I'm thinking more like maybe this is a hint that Marvel Comics is going to start making movies like they do comics, putting out a lot more movies, and a lot more often, not as often as comics, yet, but way, way more often than they are putting them out right now.
Since Marvel Studios deployed what they call "Phase I", they have released Iron Man, Incredible Hulk, Iron Man 2, Thor, Captain America: The First Avenger, and The Avengers.
And in the next 5 years we will see "Phase II" which will consist of Iron Man 3, Thor: The Dark World, Captain America: The Winter Soldier, Ant-Man and the Guardians of the Galaxy.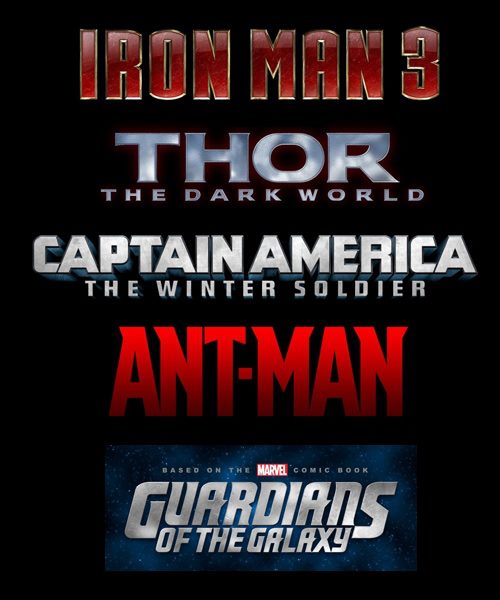 (Source DrJays.com)
I am guessing that right now, that we're in the Beta Testing stage, where they (Marvel Studios) are seeing which superheroes are working and which ones they can start cranking sequels out of, and when they become popular they can team up (like in the Avengers). Marvel is working on getting the stars that are right for the job in there for the long run. So far, the most popular reprising actors are Robert Downey Jr. as Iron Man (4 films), Hugh Jackman as Wolverine (5 films) and Samuel L. Jackson with 4 small parts and a big role in the Avengers, but apparently Samuel L. Jackson signed a nine-movie deal with Marvel back in 2009 and if I'm counting right, he's almost done…
1) Iron Man (2008)
2) Iron Man 2 (2010)
3) Thor (2011)
4) Captain America: The First Avenger (2011)
5) The Avengers (2012)
6) Captain America: The Winter Soldier (2013)
7) The Avengers 2 (2015)
8) Nicky Fury (unknown release date)
Samuel L. Jackson stated: "I think my next time as Nick Fury is in Captain America: The Winter Soldier. Because I'm not in Iron Man 3. None of the Avengers are in Iron Man 3. It's a standalone Iron Man movie."
Then about a week ago, we started getting some more personal character posters starting with Don Cheadle as Jim Rhodes/War Machine/Iron Patriot: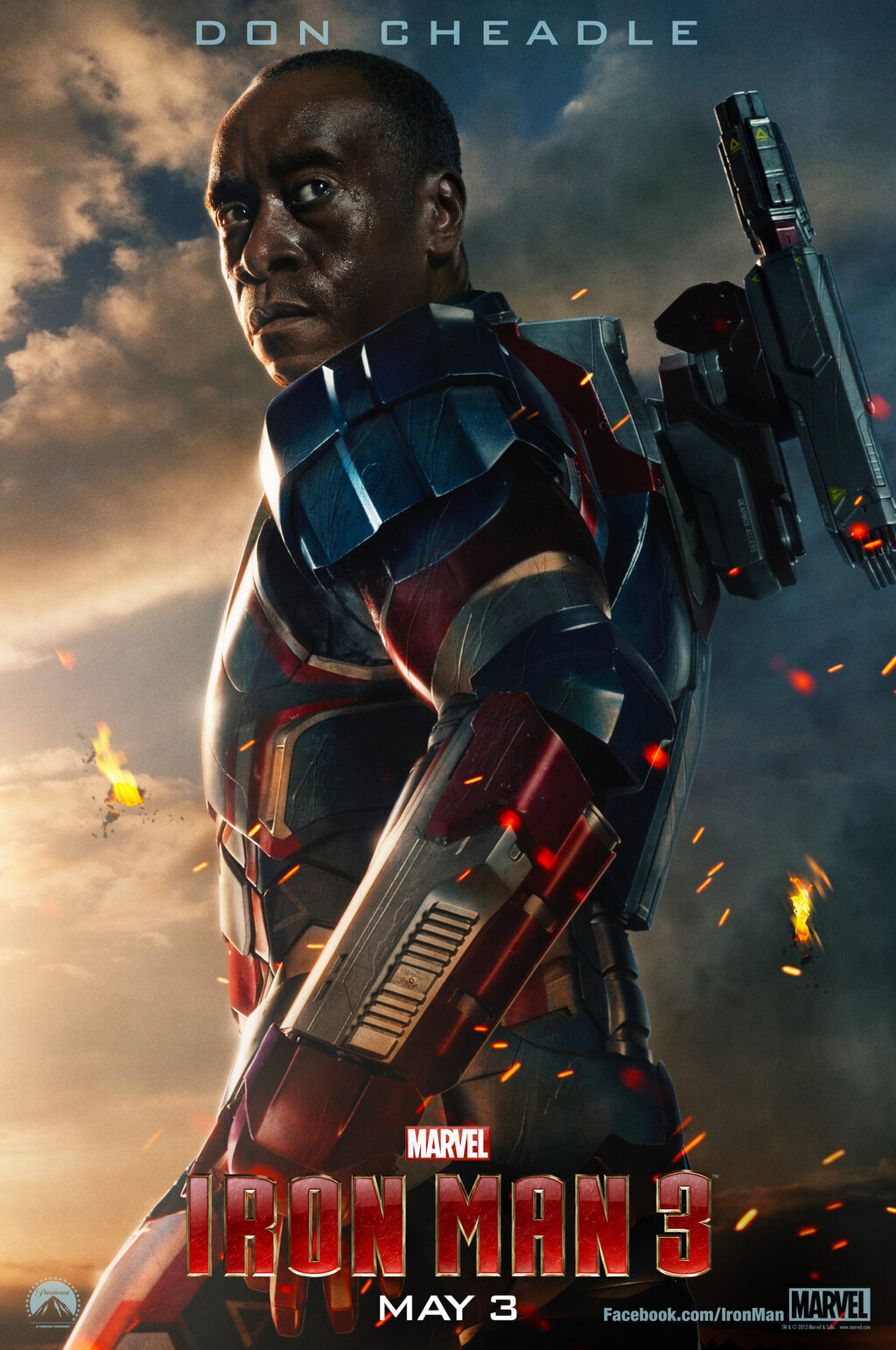 (Source Impawards.com)
Ok, only a couple things to say about this situation: first, loving Cheadle as Rhodey, much better than Terrence Howard (in Iron Man 1), second thing I want to say: loving that they got him in the suit as War Machine (in Iron Man 2), and the last thing I want to say: why ruin it all by messing up story lines that aren't existent yet??!!!
For those of you that don't read the comics, let me explain: the suit he's wearing in the poster above is a suit that belongs to a character named Iron Patriot. Now in the comics, a couple years ago (2008), they had a series of comics following the same storyline called the Secret Invasion (want more info: http://en.wikipedia.org/wiki/Secret_Invasion) where basically, over the last couple decades, these shapeshifting aliens (Skrulls) had kidnapped and replaced most of Earth's superheroes and ended up impersonating them, and were planning a world-wide takeover, when several of them got exposed and people went crazy trying to figure out who's really who they say they are, with the perfect tagline: "Who do you trust?". Anyway, there were many battles and fights to show who's who and such and such, but in the end Norman Osborne, yes this guy: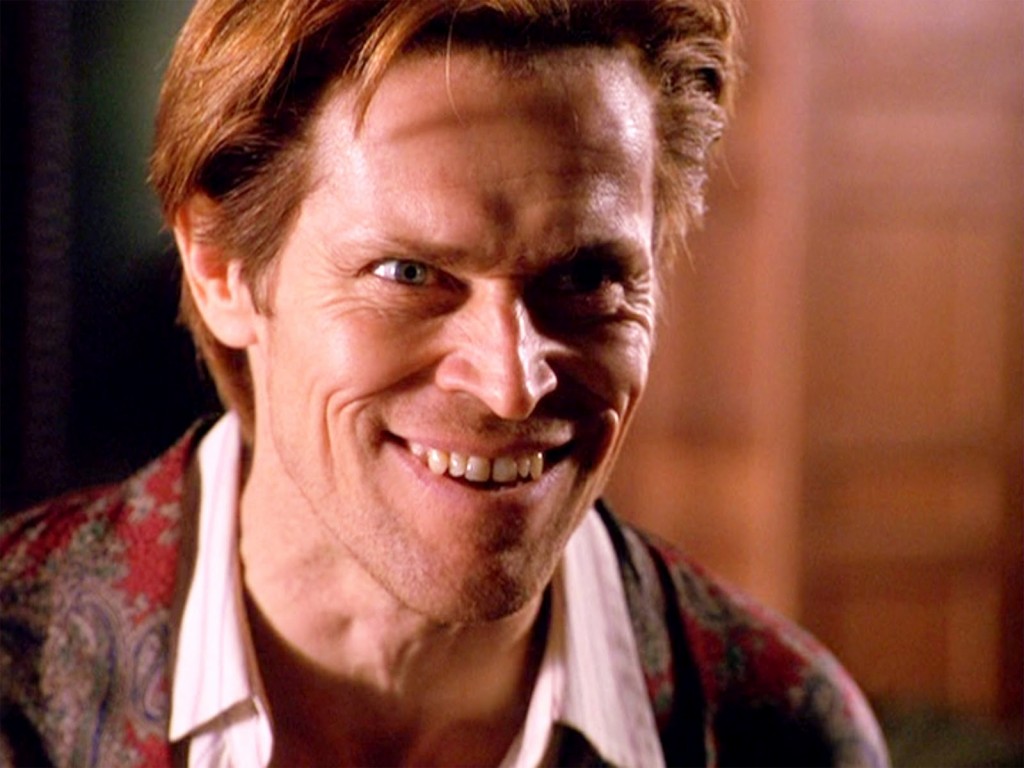 (Source FancyDressCostumes.co.uk)
(the Green Goblin), saves the real humans from the invading Skrulls and decides to turn a new leaf, change his costume from: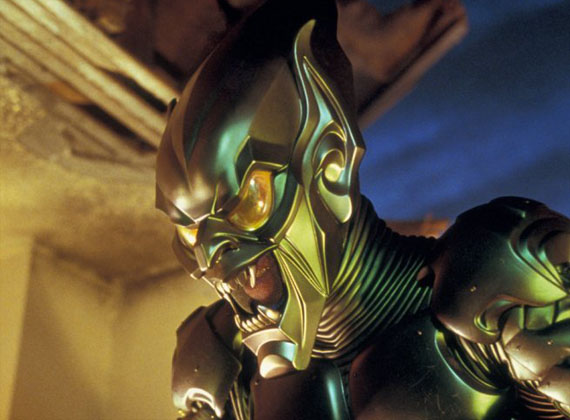 (Source Collider.com)
to this: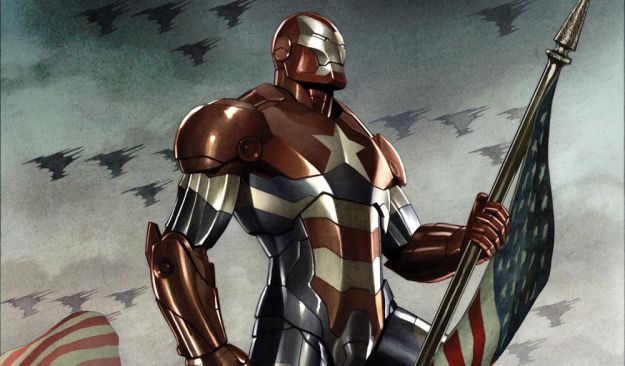 (Source AllVoices.com)
And call himself the Iron Patriot, what's more American than that?
(Source DenOfGeek.com)
Is it just me or did the artist make Norman look like a young Tommy-Lee Jones?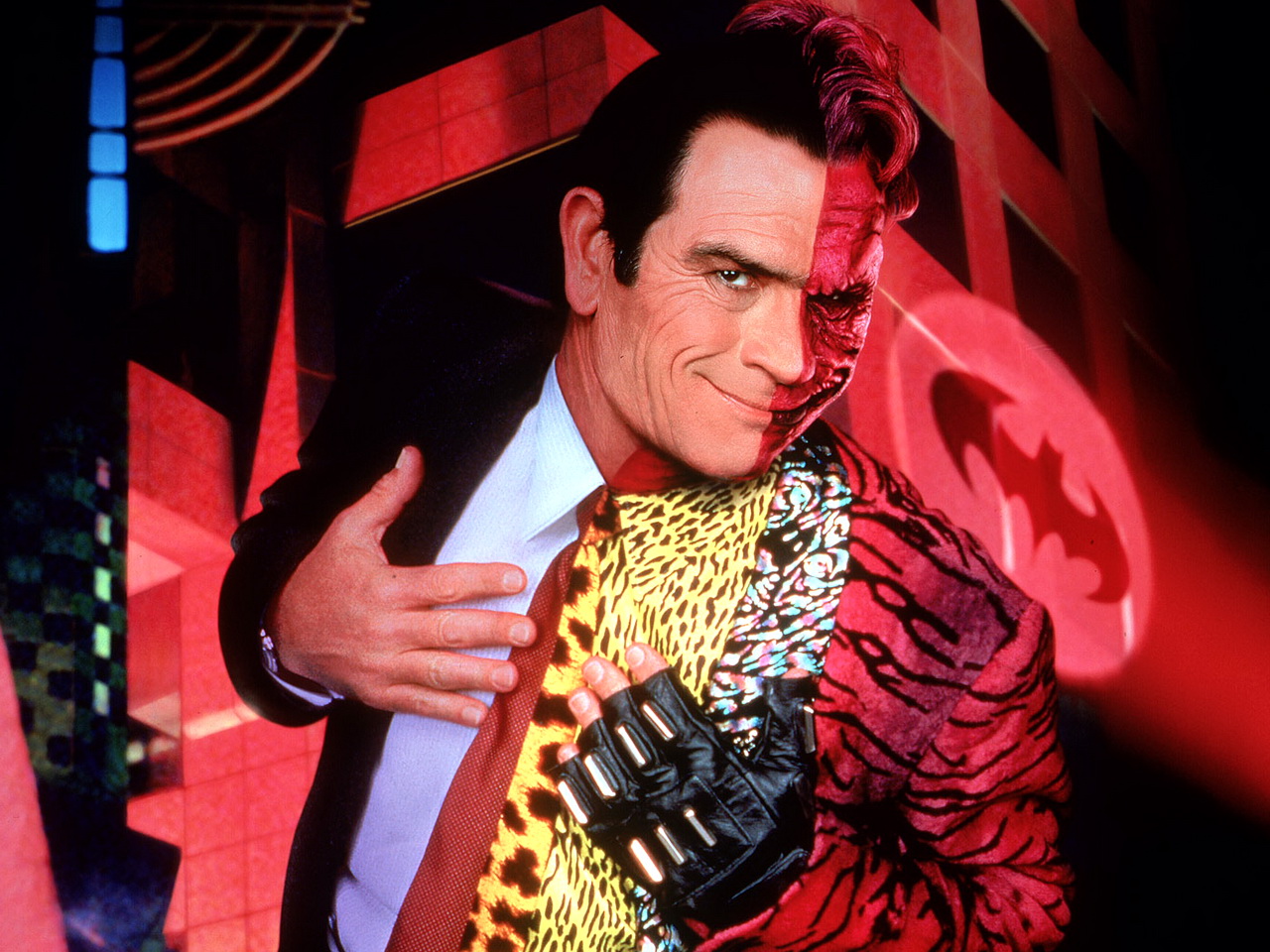 (Source MovieFanatic.com)
BRINGING NORMAN OSBORNE INTO THE IRON MAN FRANCHISE WOULD MAKE SENSE, BUT THEY CAN'T BRING HIM IN!!
And here's why: the rights to different characters are owned by different movie studios, which just sucks, because it stops Spider-Man from being in the Avengers, stops Hulk and Wolverine from fighting on screen, stops the Fantastic Four and the Avengers from teaming up, and finally: it stops Norman Osborne from showing up in a Marvel Studios movie as neither Green Goblin or Iron Patriot, meaning that Marvel can change the character a little and not get sued… tisk tisk
I'll break it down into a more specific display:
Marvel Studios: Iron Man, Thor, Captain America, Hulk and the Avengers.
20th Century Fox: X-men, Wolverine, Deadpool, Daredevil, Fantastic Four, Elektra and X-men: First Class
Columbia Pictures: Spider-Man, Ghost Rider, and Amazing Spider-Man
New Line Cinema: Blade
New World Pictures: The Punisher (2004)
Lionsgate: Punisher: Warzone
The worst about this is that the original story line that was loved in the comics is going to be ruined in the movies, because of some legal issues. Now that Disney owns just about everything in the world, can't it buy the other characters back and finally make some proper crossovers, and not just tip toeing across the legal lines? That would be cool…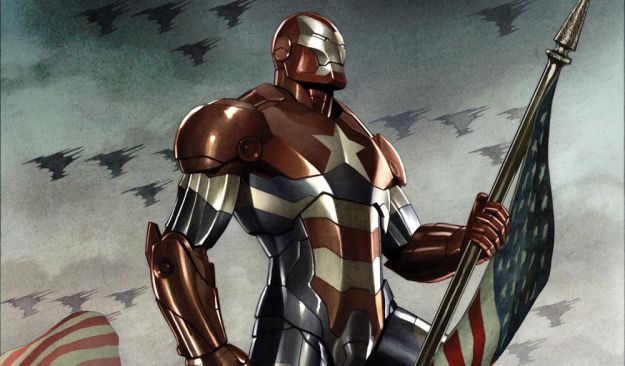 (Source AllVoices.com)
So this is Iron Patriot in the comics (Norman Osbourne) and this (below) is Don Cheadle as Iron Patriot in Iron Man 3, you see how they changed the order of the colours on the suit? sneaky right?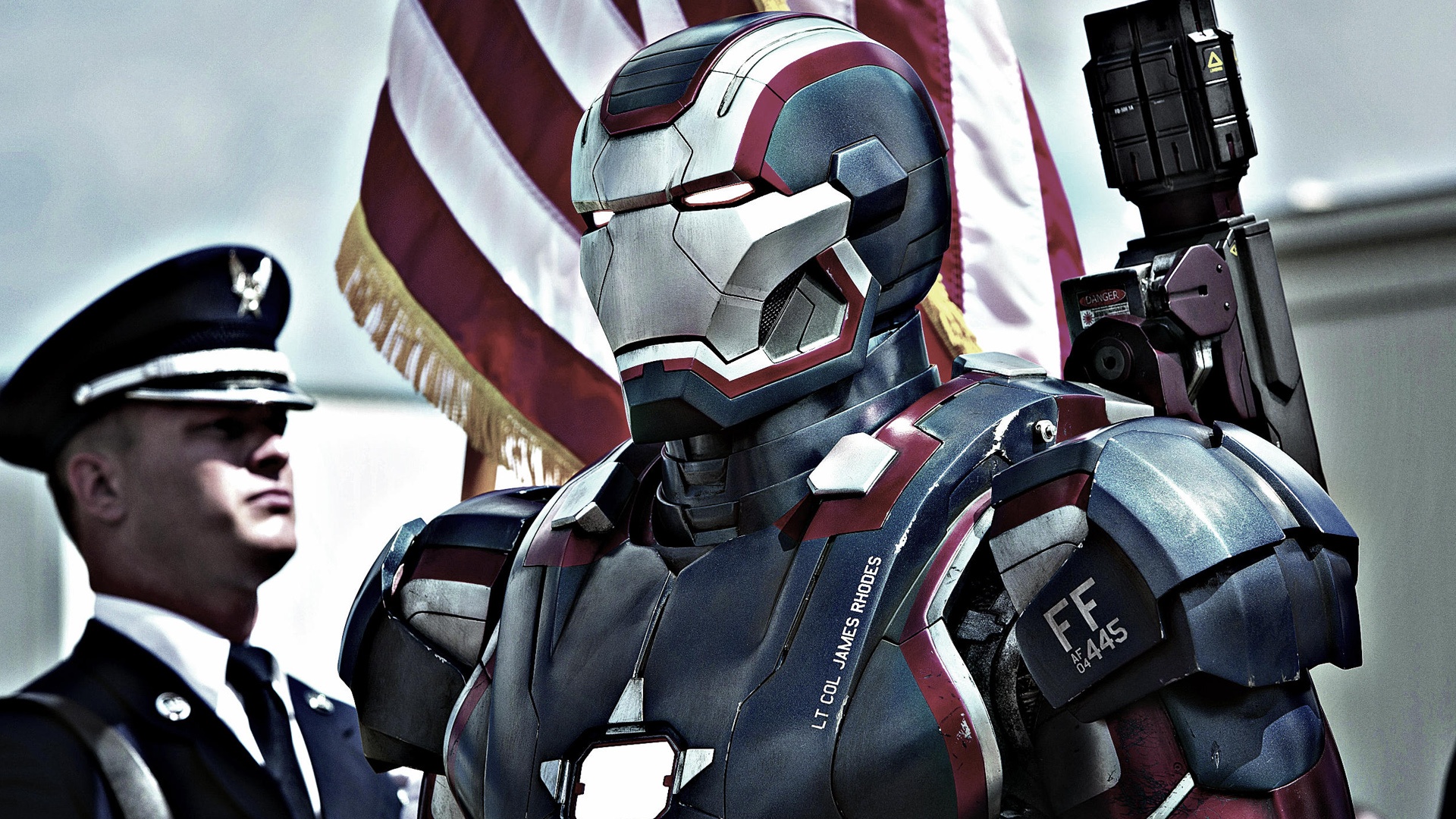 (Source Collider.com)
But if you check the text on his chest, it says: "LT COL JAMES RHODES" so there's that.
That's a long explanation of why I don't like that poster so… Onto the next one!
(Source IMPawards.com)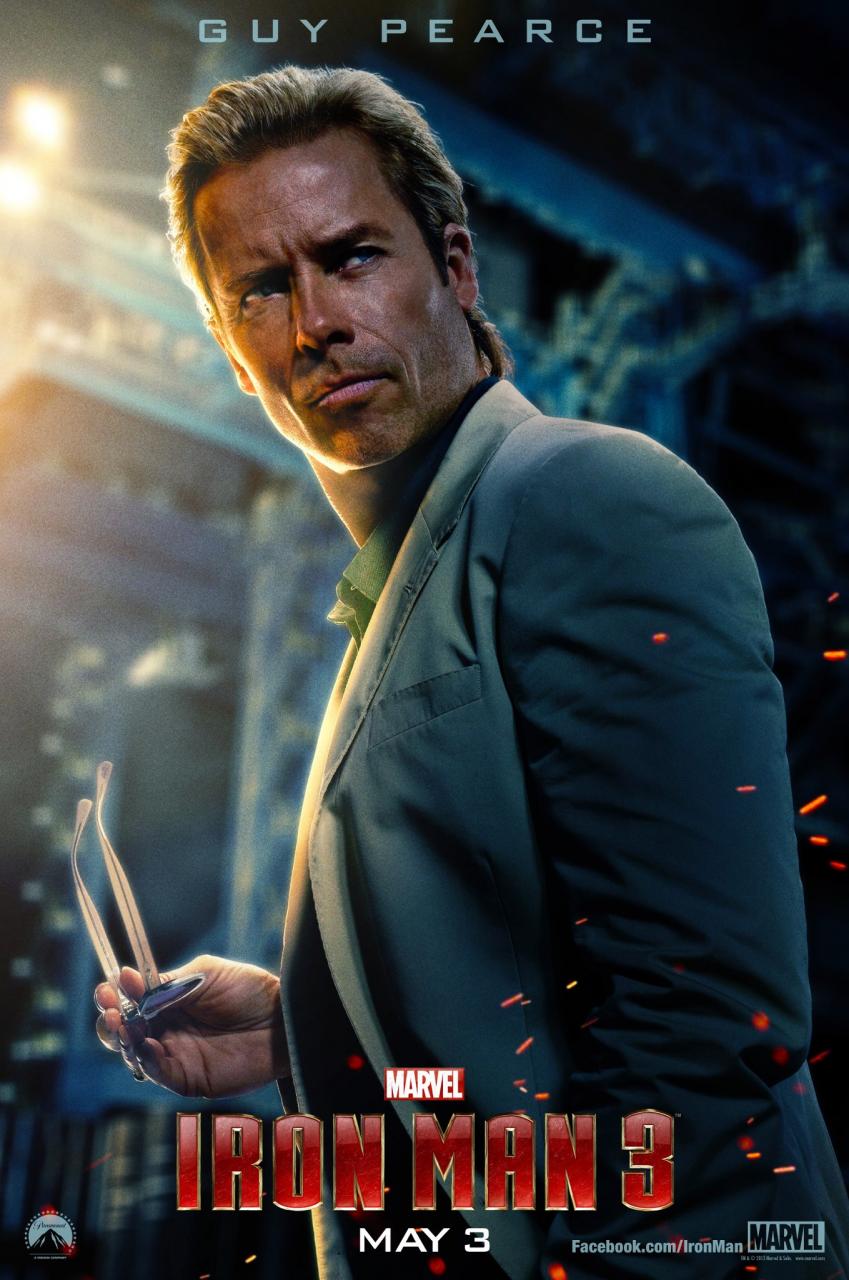 Now this poster is the same format as the other, the character slightly looking over their left should at the camera. Fair enough, let's keep going.
(Source IMPawards.com)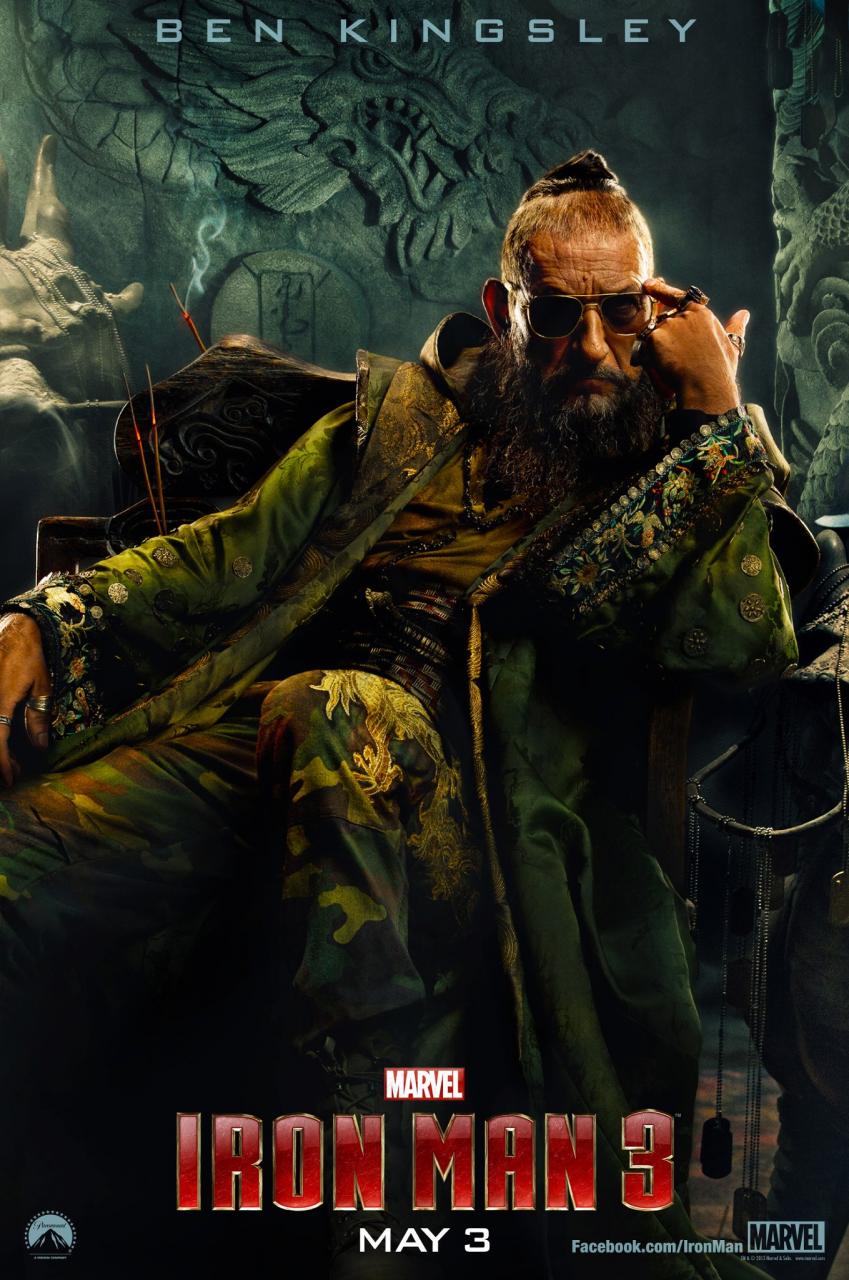 This one intrigues me because I think Sir Ben Kingsley is one of the finest actors of all time (right behind Gary Oldman), but I don't understand why he is playing a Chinese villain but isn't trying that hard to look the part…
I mean he transformed himself into Ghandi:
(Source CinemaSlam.com)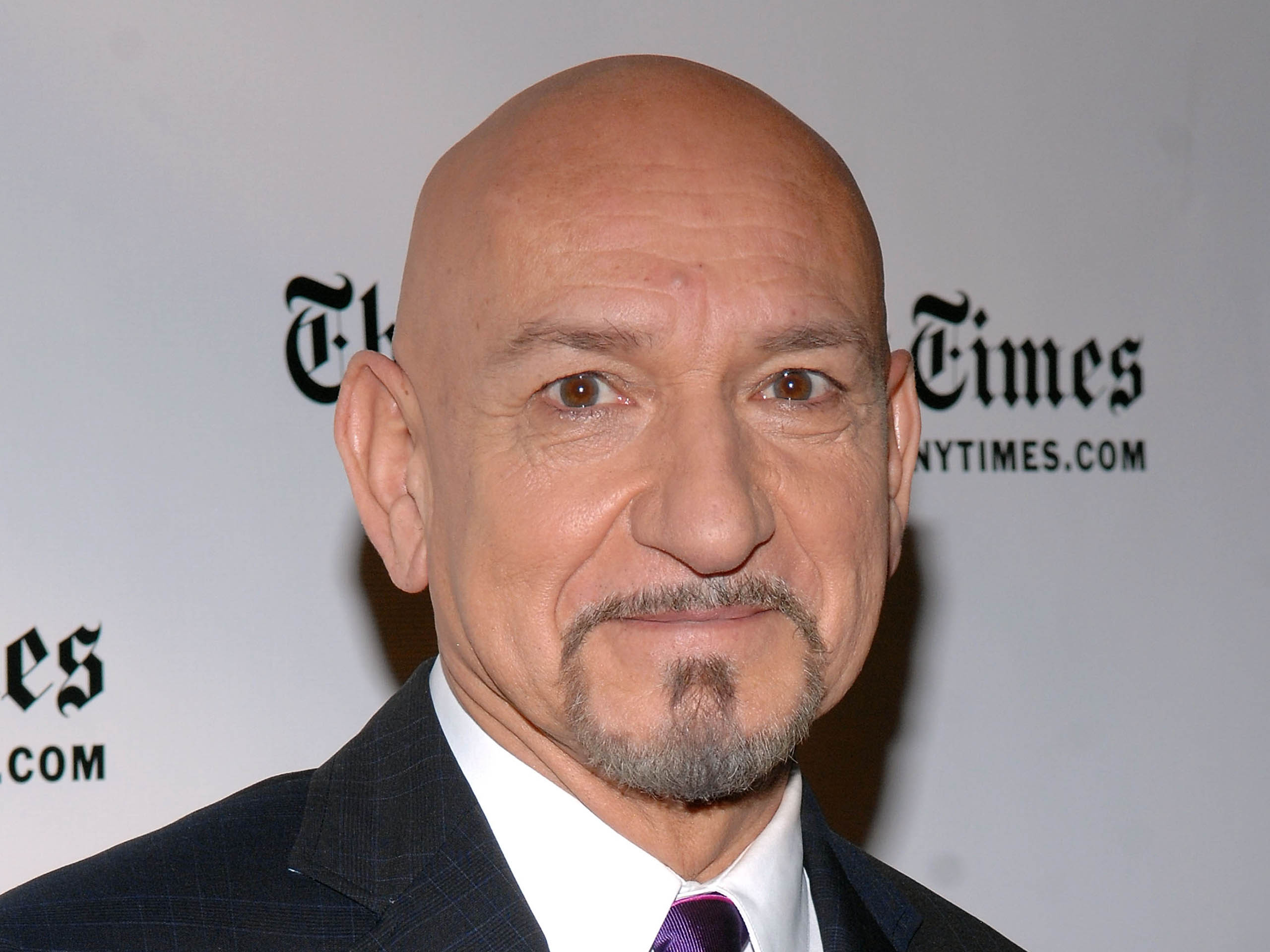 TO: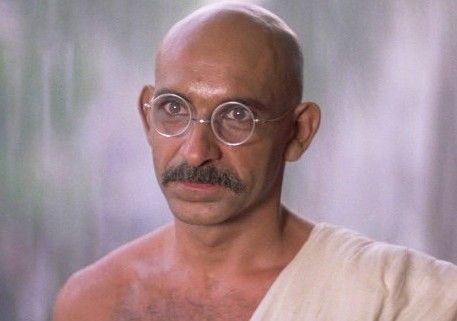 (Source BEMAOnline.Wordpress.com)
So I don't understand why he couldn't manage to match the comic version of the character the Mandarin:

(Source ComicMastersOnline.com)
My thoughts: they should have gone with a different actor…
Even a fan made picture (below) would have been cooler than the end result: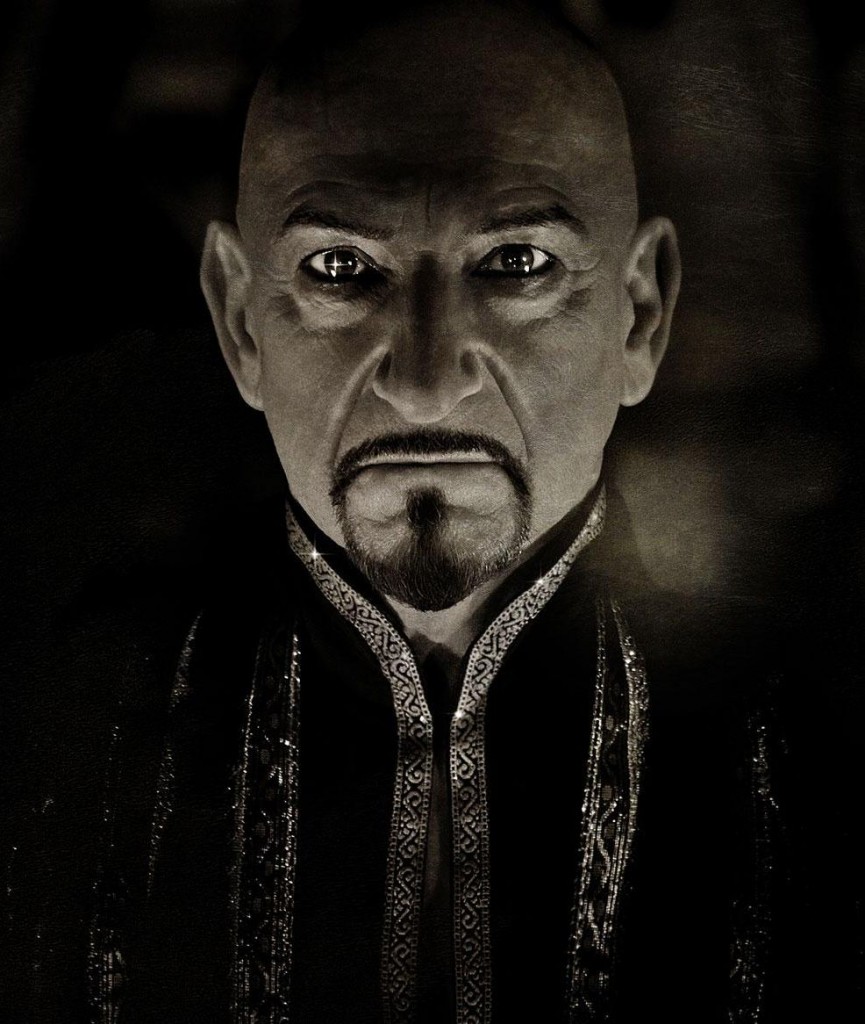 (Source IFC.com)
Finally, the other day we got a look at a Gwyneth Paltrow poster: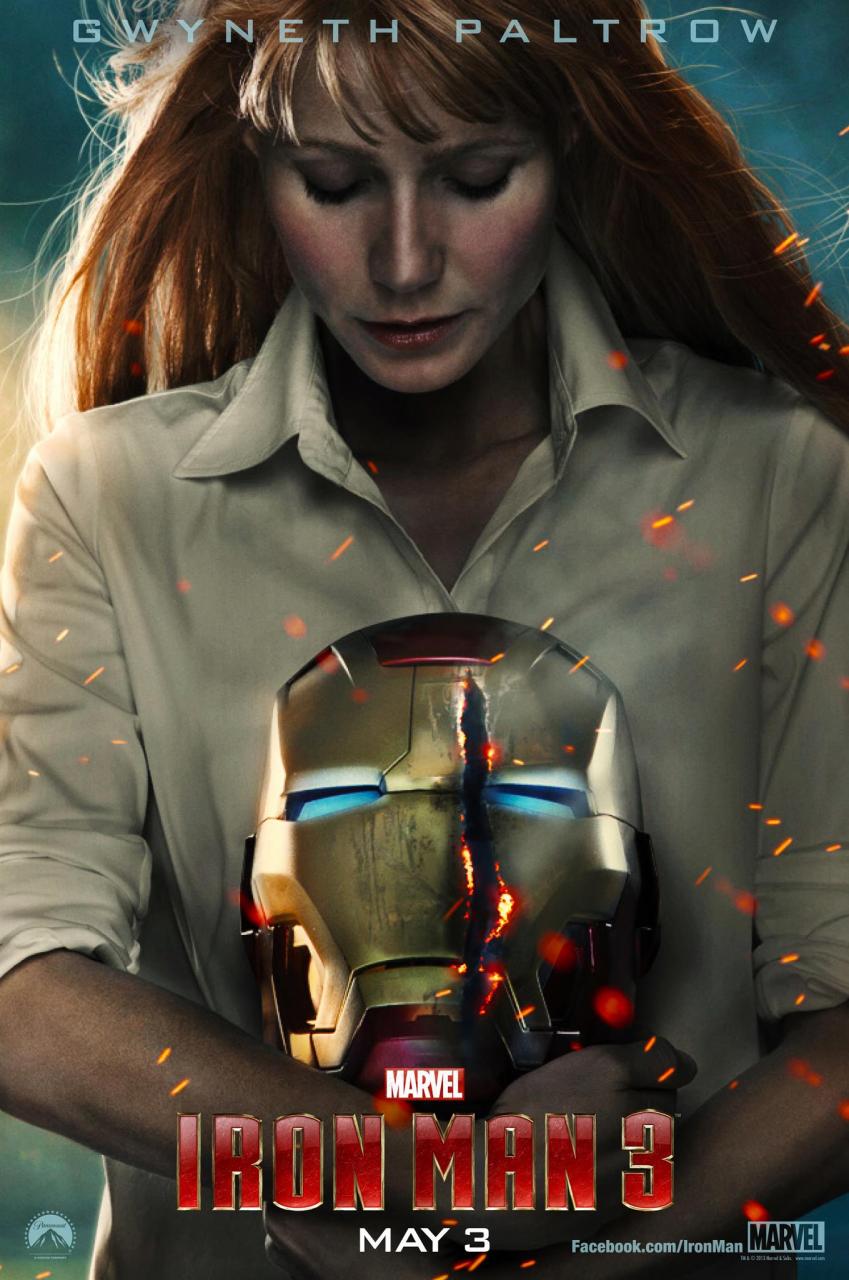 (Source IMPawards.com)
I personally really like this one more than the others, because it hints that Iron Man is in danger (not what I like about it), but that maybe Pepper Pots will play a bigger role this round, I like that.
AND FINALLY. The latest poster for Iron Man 3, came out today, and is going to be the cover for Empire Magazine: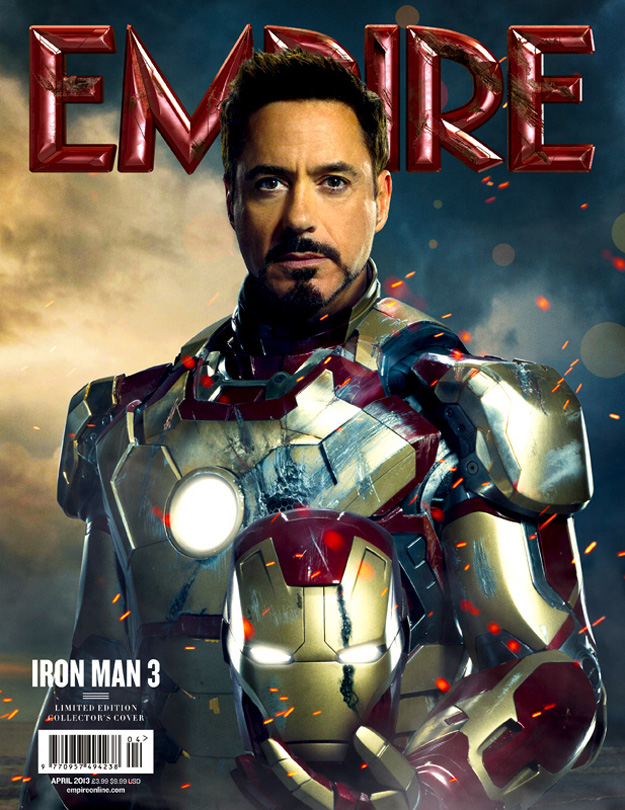 (Source Empire.com)
Very exciting looking. Can't wait to see the movie.
Which poster do you like best? Is Ben Kingsley the right choice for Mandarin? Should Nick Fury be involved in this one?
Leave a comment below to let us know what you think!
226/2013 – 12:14 am
by James